"But Obama never came for your guns"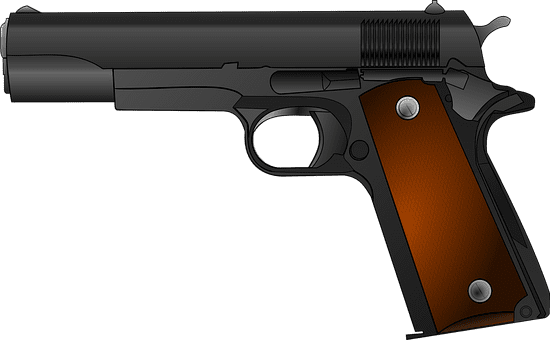 "Calm down. Obama never tried to take your guns or enforce any major gun control law that would infringe on your 2ndAmendment rights."
That line is commonly used by gun control advocates. It's also the reason they feel gun owners are completely unjustified when they feel gun rights will be severely weakened under a Biden administration.
I disagree. First, Obama never campaigned on gun control in 2008 and did not push for gun control measures in his first term. Nor did he campaign much for gun control in 2012. Therefore, when Senator Diane Feinstein of California introduced a bill to ban assault weapons in 2013, there was a lack of a mandate. The bill was defeated 60-40, and even some Democrats voted against it.
Second, the gun debate landscape has changed considerably since Obama was first elected in 2008. Several pro-gun control groups have formed that, much like the National Rifle Association (NRA), act as a national network of grassroot activists.  Moms Demand Action was founded in 2012, Everytown for Gun Safety in 2013, and Guns Down America in 2016. The Parkland shooting in 2018 delivered March for Our Lives, a student-led organization that received an outrageous amount of media coverage and was deemed as a revolutionary movement for the gun control agenda.
And unlike ever before, millions of dollars are being spent in state and national elections to bolster support for gun safety candidates. Leading in this effort is former presidential candidate and billionaire Michael Bloomberg. Last year, he spent $10 million on a Super Bowl ad that highlighted his efforts to combat gun violence. His group, Everytown for Gun Safety, shelled out $60 million during the 2020 election cycle.
One could argue that his efforts paid big dividends during the past two elections. In the 2018 midterms, 15 House Republicans with "A" ratings from the NRA were replaced by Democrats with "F" ratings. In 2020, Democrats gained control of the presidency and Senate.
Because of all this, Democrats now feel emboldened by gun control, an issue they once downplayed. And unlike Obama, Democratic candidates on both the state and national level have loudly and unapologetically campaigned hard for gun control in recent years.
All this leaves 2ndAmendment supporters frustrated and anxious. They're tired of complying with thousands of gun laws already on the books that criminals don't follow and do very little to curb gun violence. They listen as Biden boldly promises, as he did less than two weeks, that he is going to "defeat" the NRA.
So, what's going to happen to gun rights under a Biden/Harris administration? Nobody knows for sure.
This much we do know. The gun debate has changed considerably in recent years. As a result, whatever happened or didn't happen under the Obama administration is entirely irrelevant.
Akers Media Group's James Combs has been a staff writer for several local publications since August 2000. He has had the privilege of interviewing some of Lake County's many fascinating residents—from innovative business owners to heroic war veterans—and bringing their stories to life. A resident of Lake County since 1986, James recently embarked on a journey to lead a healthier lifestyle. He has lost 60 pounds and walks nearly five miles a day. In his spare time, he enjoys target shooting, skeet shooting and watching his beloved Kentucky Wildcats!
Share This Story!