Chief Dickerson "D" retiring after rewarding career as Lake County's top blaze buster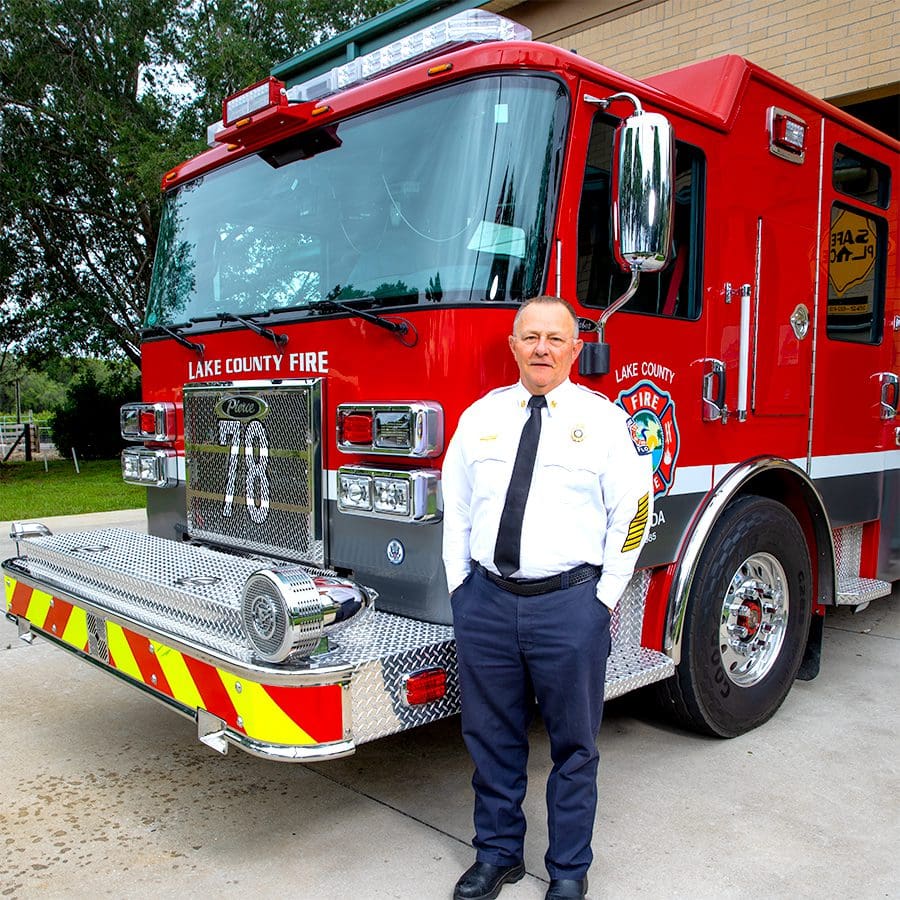 Chief Dickerson "D" retiring after rewarding career as Lake County's top blaze buster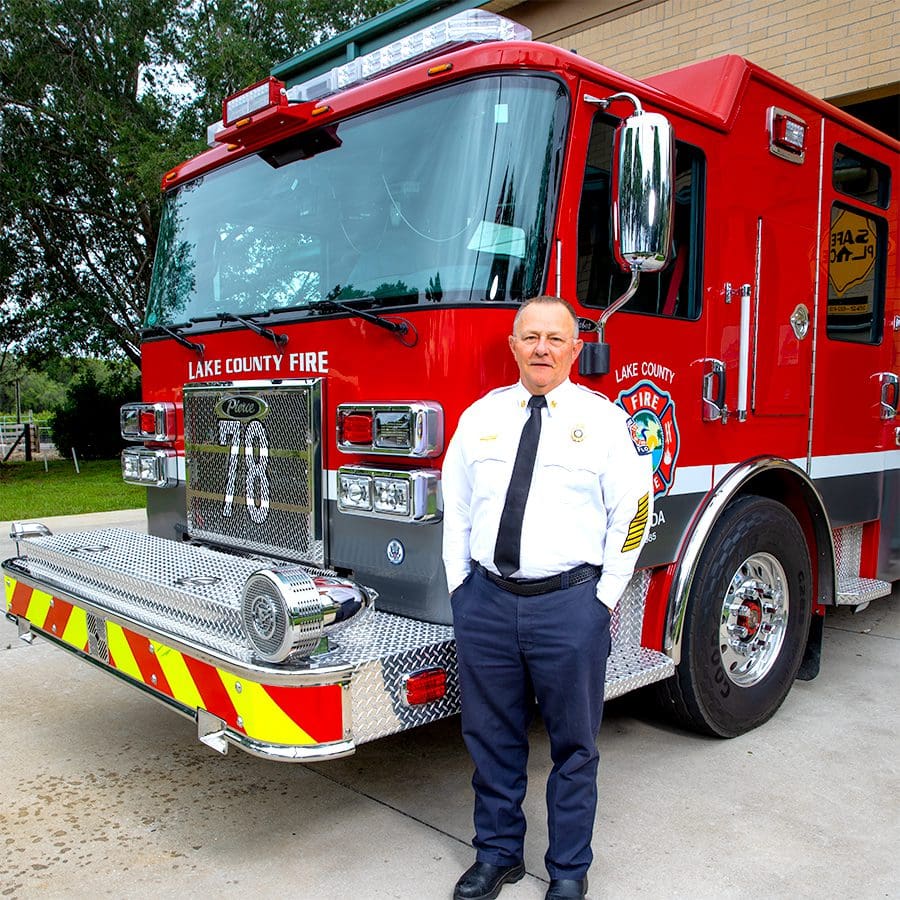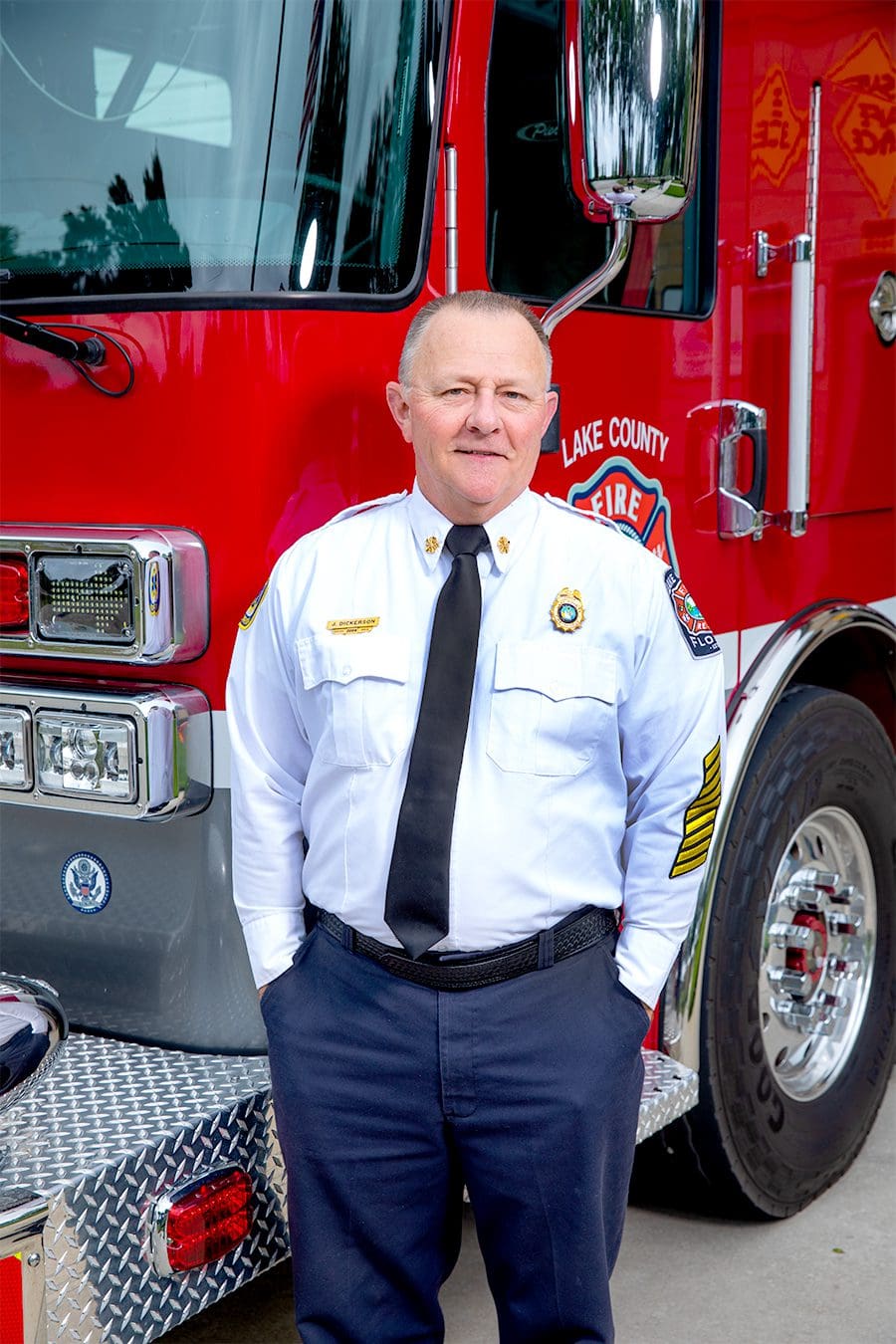 Greatest changes in firefighting since I began as a volunteer in high school: Firefighter safety and cancer prevention (due to exposure to carcinogens on the job). We've made a lot of improvements; that's why firefighters are living longer. When I began my career in 1983, there was no attention to firefighter safety. Back then we'd work an auto accident and wear the blood as a badge of honor. It wasn't considered "macho" to wear breathing apparatus into a fire.
My greatest achievement: Achieving the Fire Chief position in 2016 is the pinnacle of my career.
I'm most proud of: Serving the public. It is all I've ever wanted to do: to help people who are injured and to put out fires. I'm ending my career on a high note. I'm very proud of what we've been able to do in Lake County. If it wasn't for the support of the Board of County Commissioners, we wouldn't have been able to hit the benchmarks we did.
Best wise words: Chief Kaiser in Seminole County always said, "Experience is what you get 15 minutes after you need it." It's so true!
My granddaughters: Arianna, 13, and Arielle, 11, call me "Poppy" and I call them "Grandcreeps."
Florida destination I want to visit: The Keys. I love to fish and want to spend some time down there.
When I'm off work, I'm most likely to be found: Watching football. I love the Gators. The Dolphins have been my NFL team ever since Dan Marino. I also love to hunt, so I spend time in the Georgia woods. 
Fun Fact: I have a mini schnauzer named "Chief" who comes to the office. A lot of people come see him, so I can ignore them and get away with it when they're calling out, "Hey, Chief!" 
Four words that best describe me:  Caring. Honest. Funny. Spiritual.