Clermont Community Needed in Updating City's Vision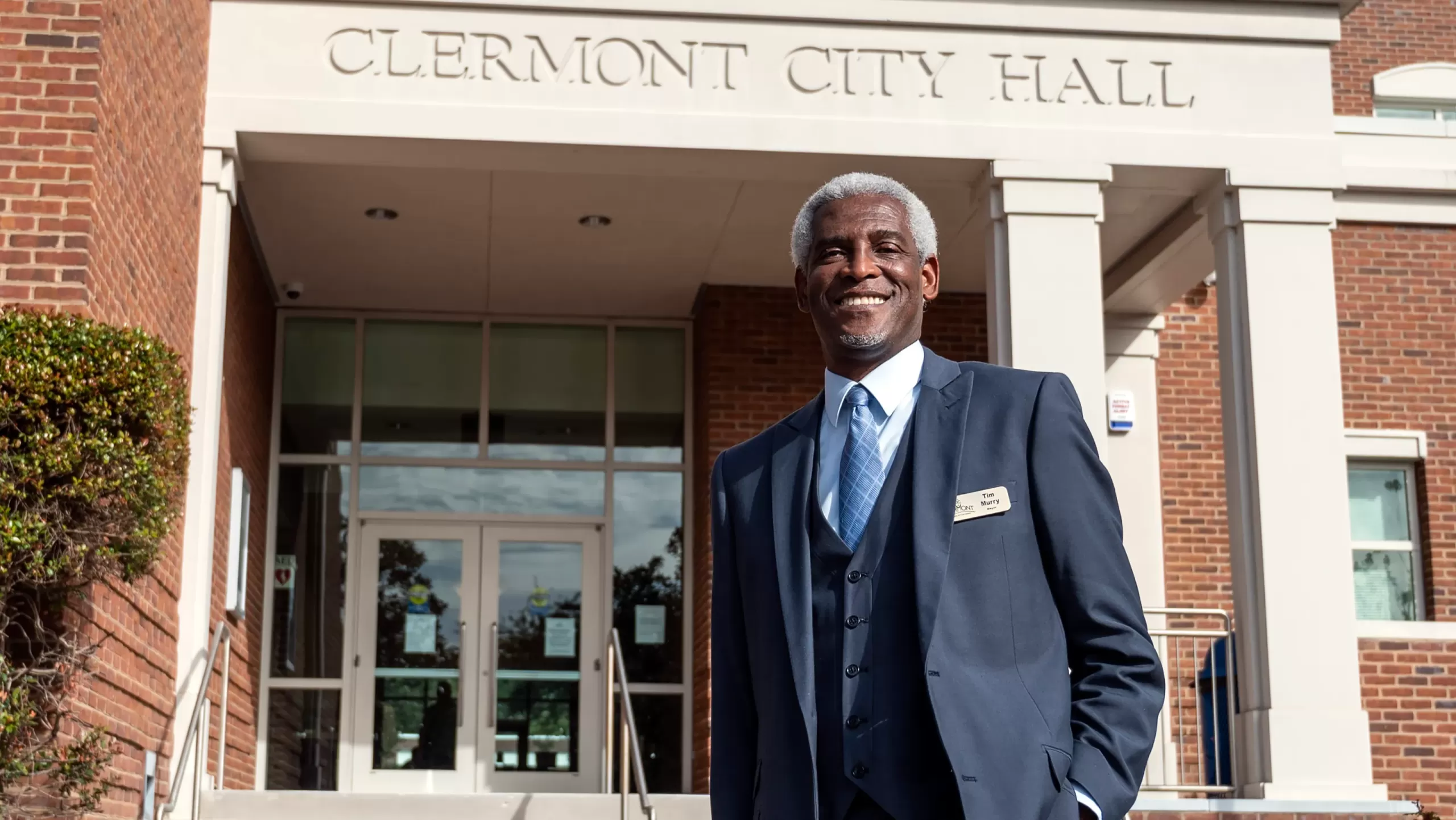 A comprehensive plan is the rulebook a municipality follows when planning for growth and development and it is time to update that plan for Clermont.
With guidance from the East Central Florida Regional Planning Council, the process to update the comprehensive plan is underway and one of the first steps is to collect information from the local community.
The first Community Visioning Workshop is scheduled for Tuesday, Sept. 19. It will be held at the Clermont City Center, 620 W. Montrose Street from 6:30 to 7:30 p.m.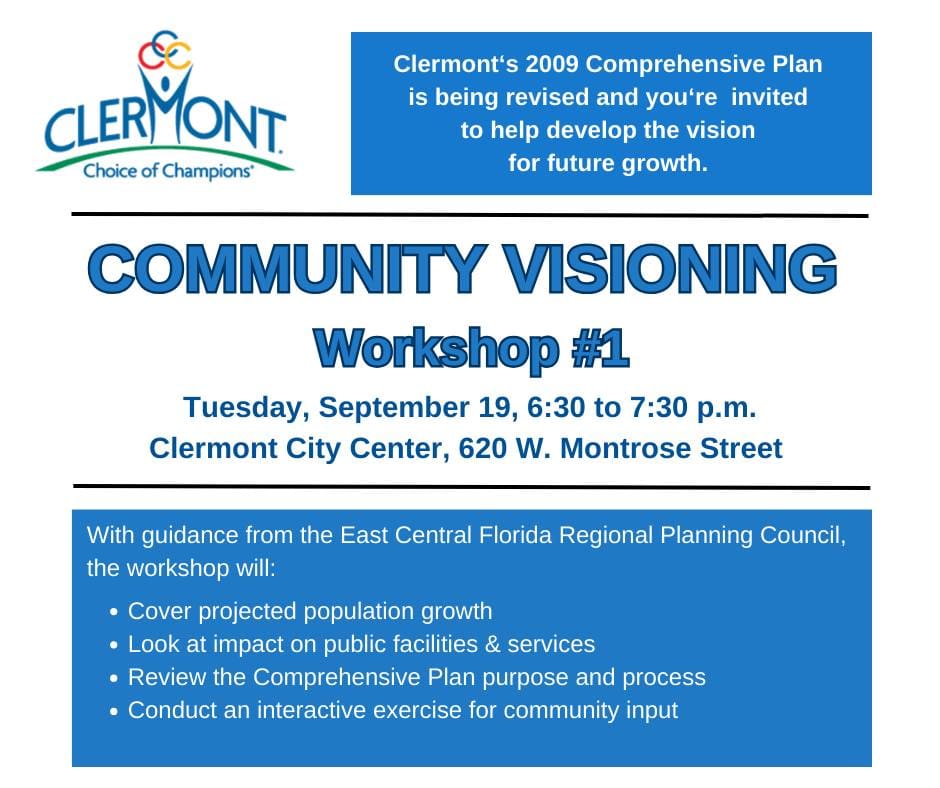 Community members, business owners, and residents are invited and encouraged to attend. City and planning council staff will review the comprehensive plan's purpose and process as well as discuss Clermont's projected population growth and its impact on public services, infrastructure, and facilities. An interactive exercise will encourage those attending the workshop to share ideas, concerns, and priorities.
Comprehensive plans are regularly updated to reflect a community's changing demographics, developments, and economic factors. The process can take 12 – 15 months to collect community input, research, analyze data, and develop the final plan.
The next step for Clermont will be a second workshop to introduce and explain a month- long community survey. Additional meetings will be scheduled beginning in February 2024.
The Clermont's 2009 Comprehensive Plan can be viewed at www.ClermontFl.gov/173/Planning-Division-Development-Review. For questions or additional information prior to the meeting, contact Planning Manager John Kruse at jekruse@clermontfl.gov or call 352-241-7309.
Originally from the small town of Berryville, Arkansas, Cindy has become a multimedia specialist in journalism, photography, videography and video editing.
She has a B.S. in Communications from the University of Central Arkansas and is a correspondent for The Daily Commercial, LakeFront TV and Beacon College's PBS talk show, "A World of Difference," where she received an Anthem Award and Telly Award.
When she isn't working, Cindy spends time with her husband, Ryan, and son, David, traveling and taking photos of landscapes and wildlife.
Share This Story!