Clermont Performing Arts Center celebrates renovations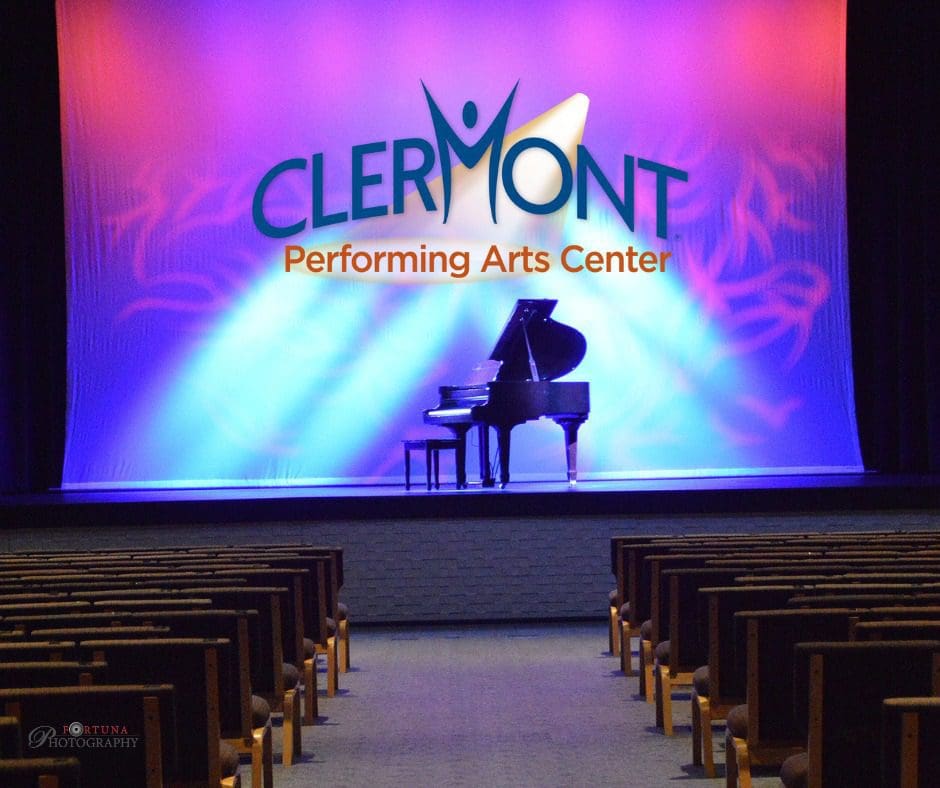 Improvements to Clermont's Black Box Theater have been completed just in time for the curtain to go up on the first show of the season.
The Black Box Theater, a 192-seat intimate space in the Clermont Performing Arts Center, will sport new carpet, fresh paint and brand new, upgraded seats.
"The new seats are fully upholstered with comfortable bottoms and backs and there is plenty of room for our guests," Theater Manager Jon Sousan said. "The seating has also improved the acoustics for the entire theater. By reducing the harshness, the audio will be much more detailed and easier to understand."
The re-opening will begin with Charlie Grinker's "Veterans Day Salute" on Wednesday, Nov. 9 at 2:30 p.m. Next on the schedule is the "The Munsterz" with four dates beginning Nov. 17.
The Black Box Theater is also home to the Friday Night Comedy series that begins November 26 and runs through May 2023.
Meanwhile, the plush, velvety copper-colored curtain that shrouds anticipation for the Main Stage at Lake County's largest performing arts center, has also been spruced up for the season.
"We've worked hard to build a solid lineup for Clermont," Sousan said. "We are excited to welcome back our established patrons and invite many new ones as we embark on this entertainment adventure!"
The shows range from concerts to plays to stand-up comedy. Simply put, there is something for every theatrical taste.
The Mainstage lineup includes:
·        Al Jardine featuring Carnie Wilson and Matt Jardine
·        Florida Philharmonia: Home for the Holidays
·        The Golden Sounds of the Platters
·        Evil Woman: The American ELO
·        Mikado
·        The Righteous Brothers
·        Mike Super, Illionist
·        Top of the World: A Carpenters Tribute
·        Florida Philharmonia: Spring Pops Concert
·        Moonlight Players: Seussical the Musical
·        Kashmir: the Live Led Zeppelin Show
In addition to the Veterans Salute, the Black Box will also host:
·        SAK Improv Comedy Lab
·        James Yon
·        Gid Pool
·        Cam Bertrand
·        The Funniest Teachers in Florida: Devin Siebold & Mike Rivera
·        Dale Jones
For more details on all the shows and ticket information, visit www.clermontperformingarts.com or call 352-394-4800.