Clermont recognized for award-winning events; declares Education & Sharing Day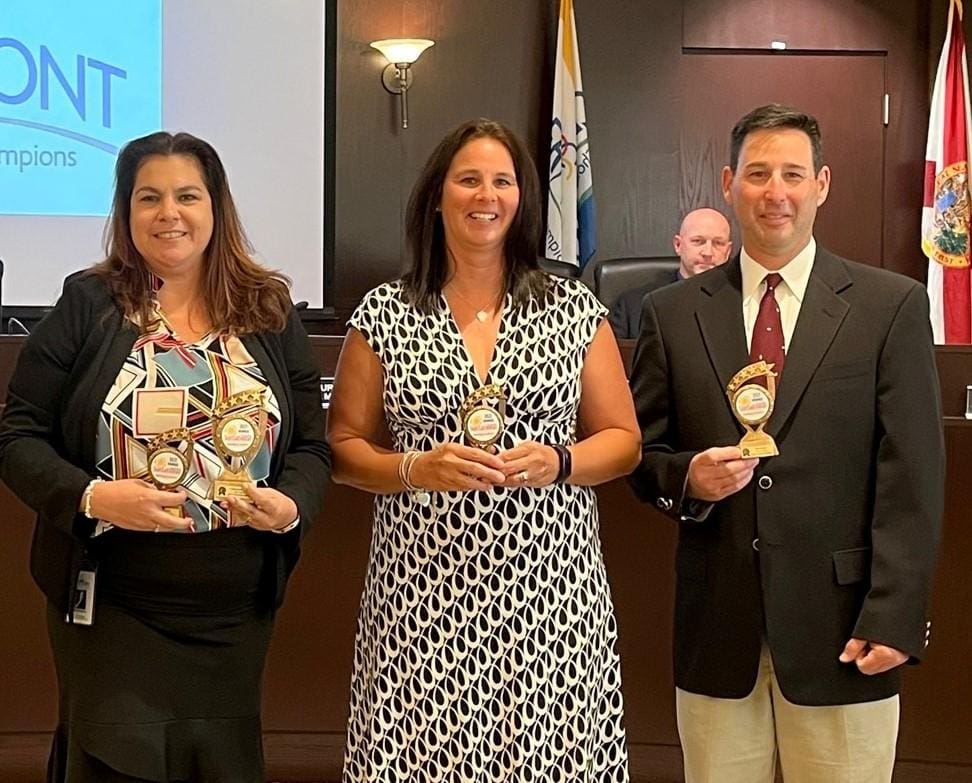 Clermont recognized for award-winning events; declares Education & Sharing Day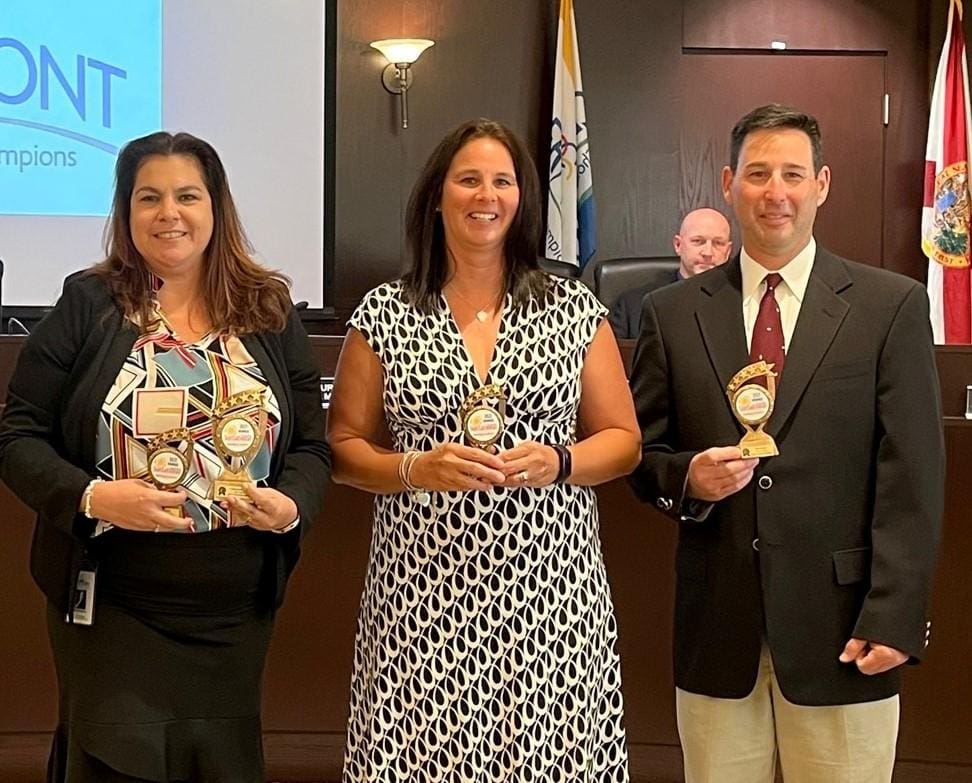 City staff was recognized for award-winning events and a proclamation to increase education awareness was declared at a recent Clermont City Council meeting.
City Events Manager Maritza Rivera, Supervisor Jennifer Stills and Parks and Recreation Director Brian Forman were presented the prestigious Florida Festivals and Events Association (FFEA) SUNsational Award for four city events.
Clermont's Holiday Enchanted Forest and Fall Photo Challenge events, the event poster for Clermont's Movie under the Stars and the T-shirt commemorating the Great Clermont Campout received awards based on innovation, individuality and create collaboration.
"This is the seventh consecutive year the City of Clermont has received multiple SUNsational awards for multiple events, " FFEA CEO Suzanne Neve says. "It is my pleasure to share the accomplishments of this dynamic and very professional team."
Florida cities entered 170 events and the winners were selected by a panel of media outlets, printing companies, website designers, photographers, promotional marketing professionals and social media experts.
City Council also proclaimed April 12 as "Education and Sharing Day" in Clermont as part of a national celebration to honor of the work and lifelong teachings of the Rebbe, Rabbi Menachem M. Schneerson.
As a leader of faith and service dedicated to the betterment of education of all children, the Rebbe continues to inspire generations around the world. April 12 is his birthday. The proclamation was requested by Rabbi Moshe Dubinsky of the Chabad of South Lake County.
"This day is set aside to urge us all to learn from the lessons taught by this true spiritual leader," says Rabbi Dubinsky. "Proclaiming a Clermont "Education & Sharing Day" is an excellent example of our community's dedication to the well-being and education of all our children."