Community surprises three-time war veteran with 94th birthday party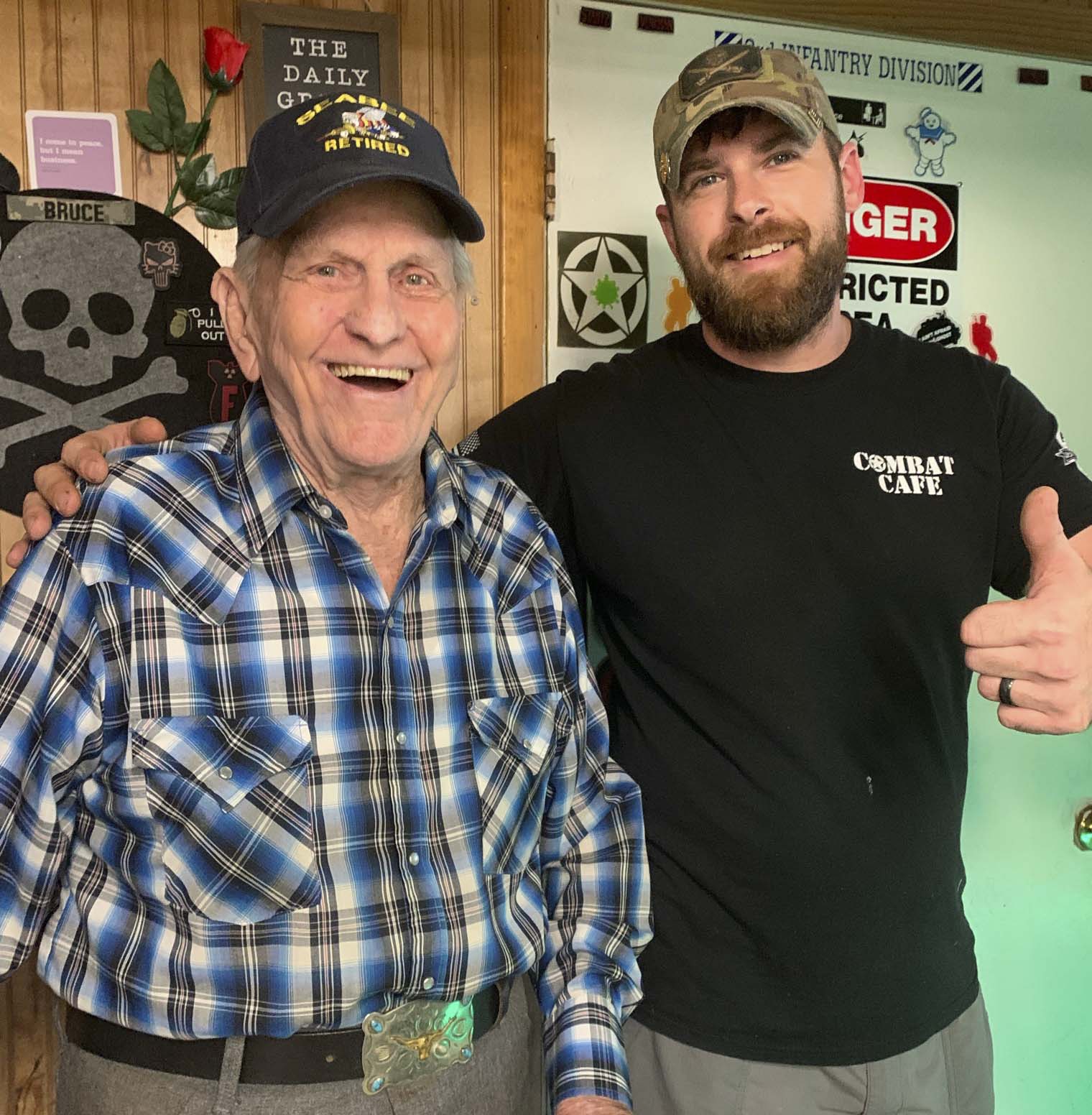 Community members came out Tuesday night to Combat Cafe in Umatilla to celebrate Eustis veteran John "Papa John" McCrary for his 94th birthday. This three-time war veteran – World War II, Korean and Vietnam – was speechless.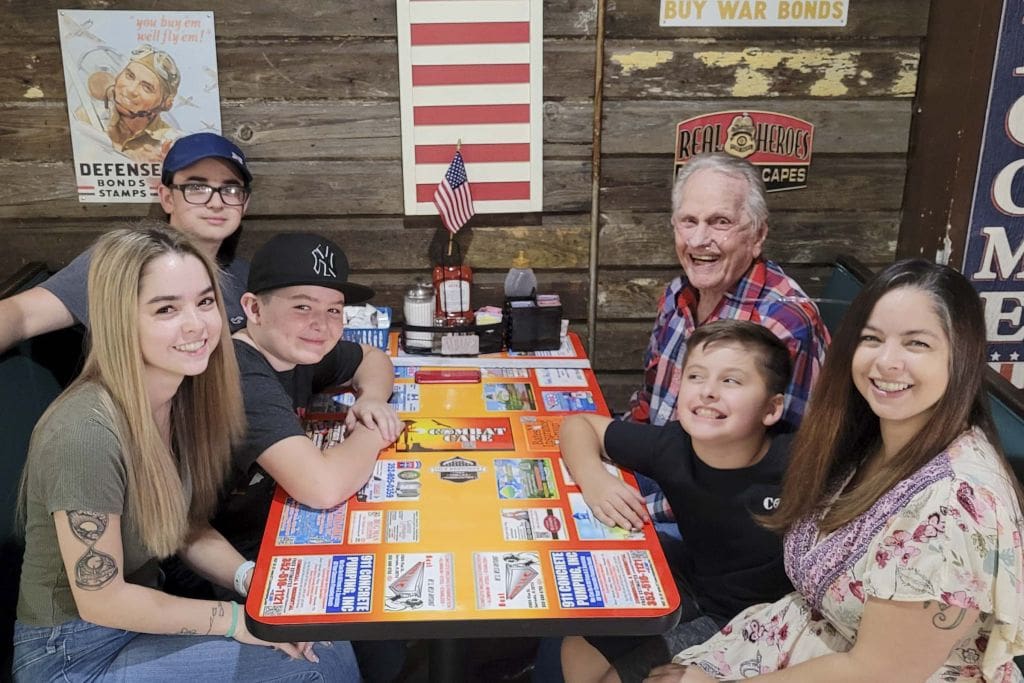 Papa John served as a Navy Seabee for 27 years and trained with Underwater Demolition Team Six, later known as Seal Team Six. 
He has also become part of the Combat Cafe family. After all, it his breakfast place of choice each morning. Co-owner Beth Chambers and Papa John often make silly social media posts, which grabbed the attention of the Kelly Clarkson Show in 2020 where he was a featured guest. 
"Papa John isn't just a guest, he's part of our family," Beth says. "It was important we that planned a surprise and we made him feel as special as he is. You never know what tomorrow brings so we have to celebrate when we can and be thankful for each day."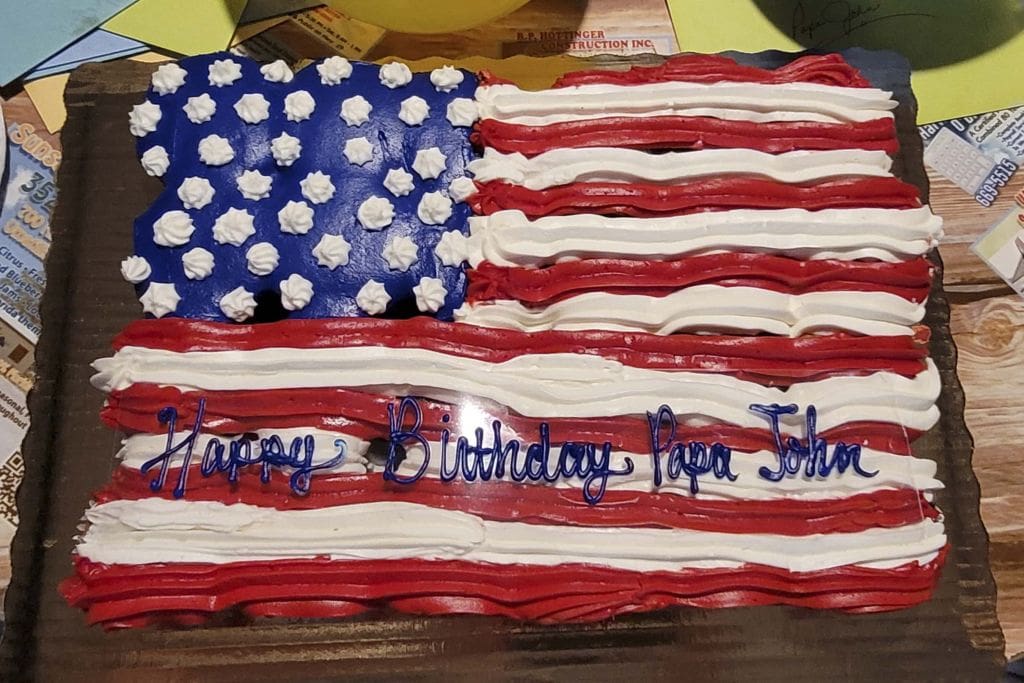 According to Beth, Papa John teared up many times, overcome with emotion, but his smile was shining all night. They celebrated with a patriotic cake, pizza from Double Take and had a giant card for guests to sign. 
"He was definitely the man of the hour," Beth says. "He may be slowing down a little as he matures but we have more adventures to be had together."
Happy Birthday Papa John!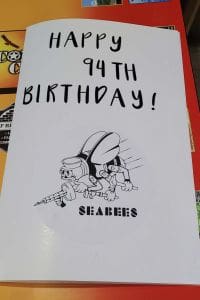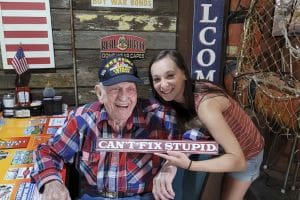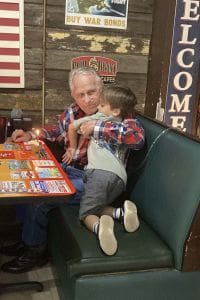 Originally from the small town of Berryville, Arkansas, Cindy has become a multimedia specialist in journalism, photography, videography and video editing.
She has a B.S. in Communications from the University of Central Arkansas and is a correspondent for The Daily Commercial, LakeFront TV and Beacon College's PBS talk show, "A World of Difference," where she received an Anthem Award and Telly Award.
When she isn't working, Cindy spends time with her husband, Ryan, and son, David, traveling and taking photos of landscapes and wildlife.
Share This Story!