Displaced Football Player Needs A Home!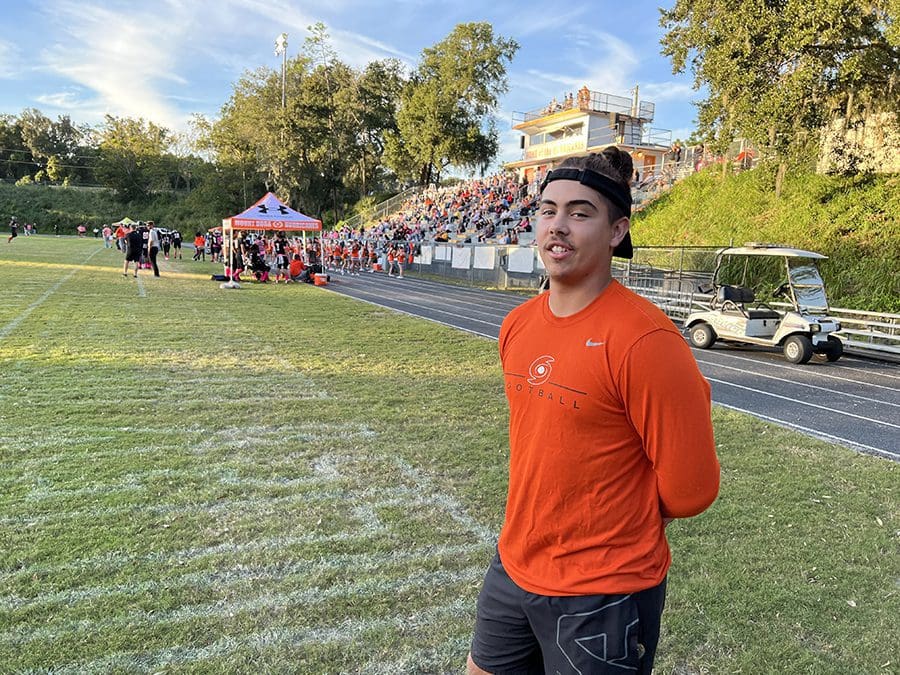 Hurricane Ian has forced game cancellations and rescheduled games but in some cases entire seasons are now put on hold! Such is the case for Jayce Larkin a High School football player who has been displaced due to Hurricane Ian. Larkin is a 6"0 195lb Junior and he's had an incredible couple of weeks to say the least. 
Fort Meyers High School was in the middle of their football season. The team was 2-2 respectively and they were looking to get above 500 on the season. However nothing could have prepared them for what was to come. Following a 34-23 victory against Charlotte from Punta Gorda another team that was severely impacted by the Hurricane. Fort Meyers season came to an ultimate halt as Tropical Storm Ian churned into a Category 4 Hurricane, which turned right at the last second and slammed into the southwestern portion of Florida. 
This has ultimately lead to many high schools and teams being affected but particularly its lead to Junior Middle Linebacker Jayce Larkin seeking out where to play. At the time we interviewed Jayce he had no clue as to a timetable for when or if The Green Wave from Fort Myers will return to football this year. Larkin was forced to evacuate his home in Fort Meyers and is now living in Mount Dora with his mother and some family friends.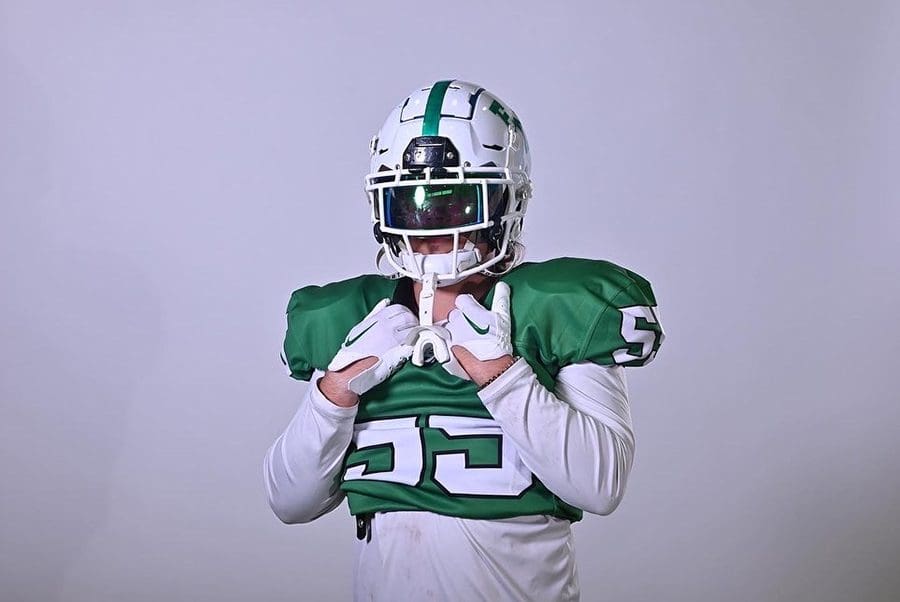 Larkin is not unfamiliar with the area and does have family ties with Mount Dora, particularly the Hurricanes football and athletics program. His great uncle Bill Larkin was the former athletic director for The Mount Dora Hurricanes the past 6 years. Bill Larkin in fact was the mastermind behind brining first year head coach Luke Hutchinson to the Hurricanes. Mount Dora is in the midst of its best season since 2016 and it's all thanks to the prowess that Coach Hutch has brought to the team as evident by their win against Umatilla this past week which put the team 3-2 overall this season. It's only the second time in 7 years that the team has even won 3 games so Kudos to Bill Larkin and the athletic department for finding a diamond in the rough.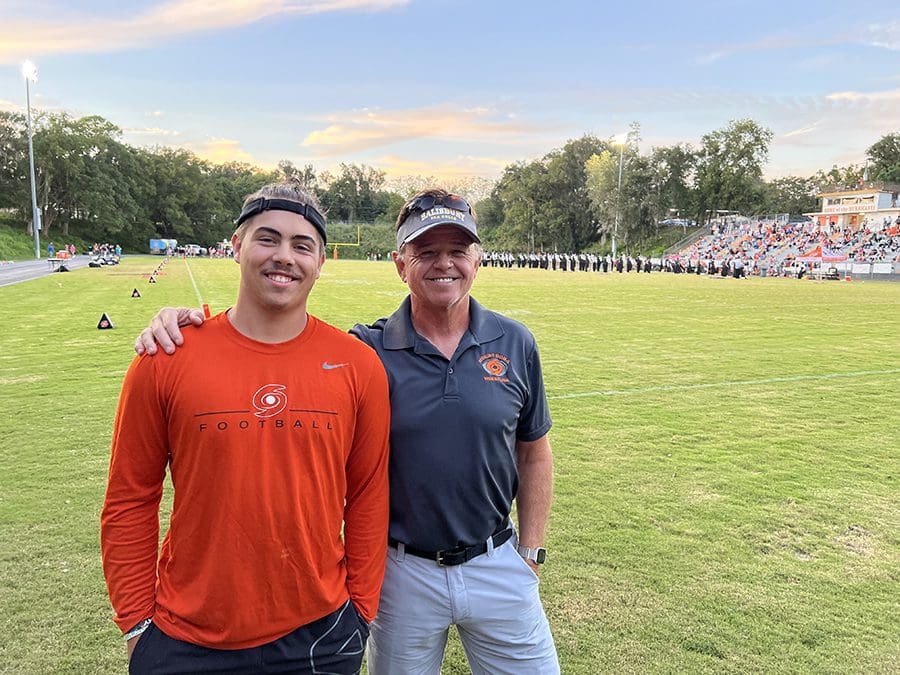 Bill Larkin had nothing but positive words to say about Coach Hutchinson and also had some encouraging words for Jayce Larkin as the two looked on at the incredible game taking place before them. Bill Larkin believes in this young man and his face lit up and beamed with pride as the three of us talked. As the second half of the game started Jayce Larkin could only salivate looking at Mount Dora play against Umatilla. I could see that spark in his eye that he misses playing football dearly. Those unfortunate enough to be in his shoes understand that reality all too well. 
Jayce told me that there's nothing like putting on a set of pads, being with teammates, playing under the roar of Friday night lights and he also misses the sights and sounds of the game. In fact that's the reason he was there that night. Larkin just wanted to feel and hear the environment of a high school football game once again. The competitive juices got him fired up especially on Umatilla's last drive to try and win the game which they ultimately fell short of doing.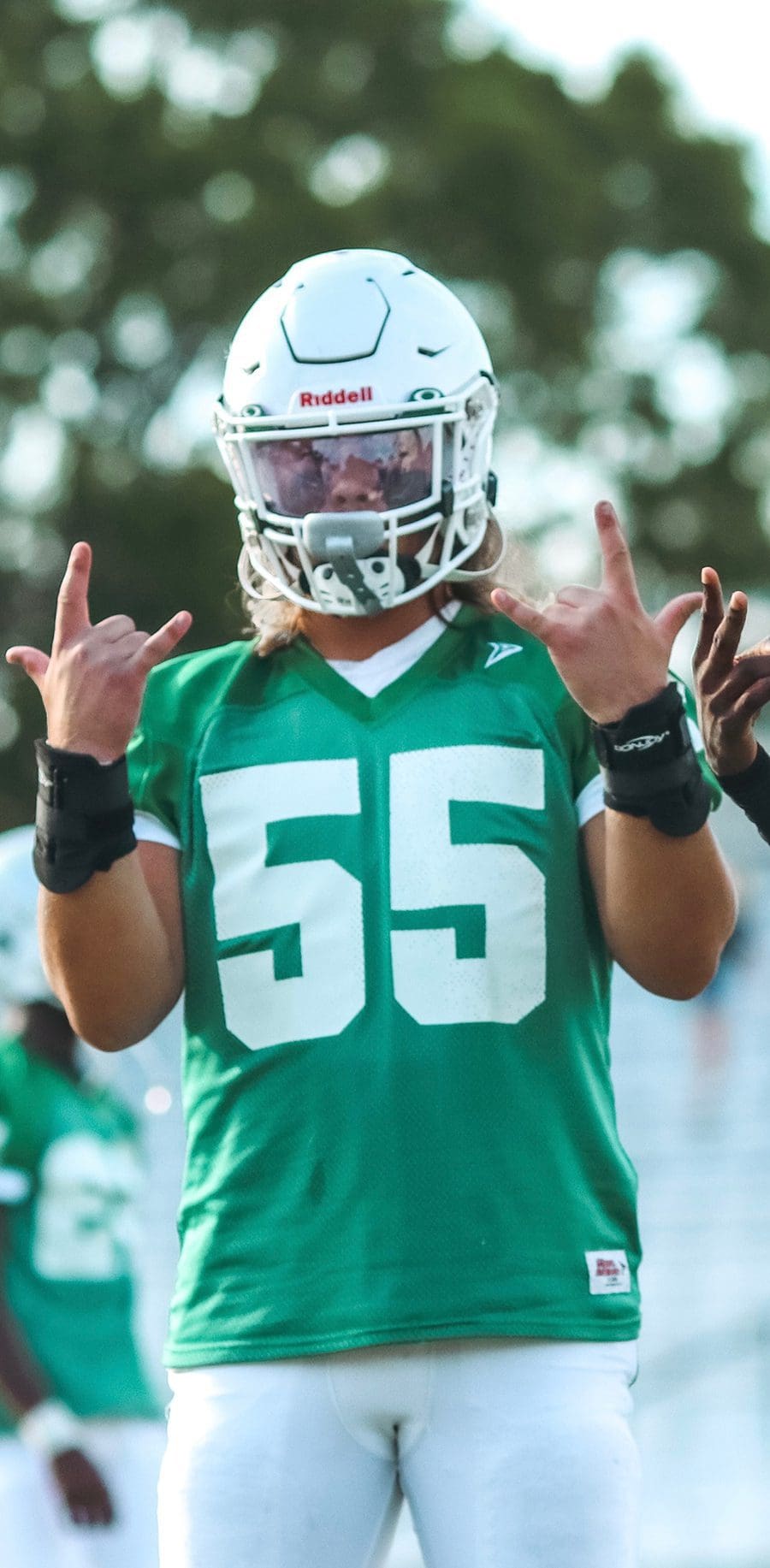 This is just one instance of a football player who's been displaced this season by one of the ultimate forces of nature. Countless other student athletes have had their seasons turned upside down and for some, may have played their final football game of their lives. Larkin told me that the one thing he takes comfort in is that "At least this isn't my senior year" true words spoken from a well spoken young man who again is only a Junior. He understands what this disaster means for The Seniors. Much like Covid halting many Senior Basketball and Baseball careers in early 2020 many senior players may not get to finish what they started. 
The fact that Larkin is a Junior is a saving grace in this situation but deep down we both understood that not only are Senior players losing out on their seasons, many players lost everything. Families and loved ones who can never be replaced. Memories washed away by the deluge that changed the world for thousands down in Southwest Florida. 
One of the best moments talking to Larkin was just the personal time we shared between downs and quarters. Talking about football, what he loves, the camaraderie he and his teammates have. All of that now missed with no sign or timetable for a return. Larkin was wearing a Mount Dora shirt that evening and  judging by how the defense of Mount Dora has played this year they might be able to use an extra hand.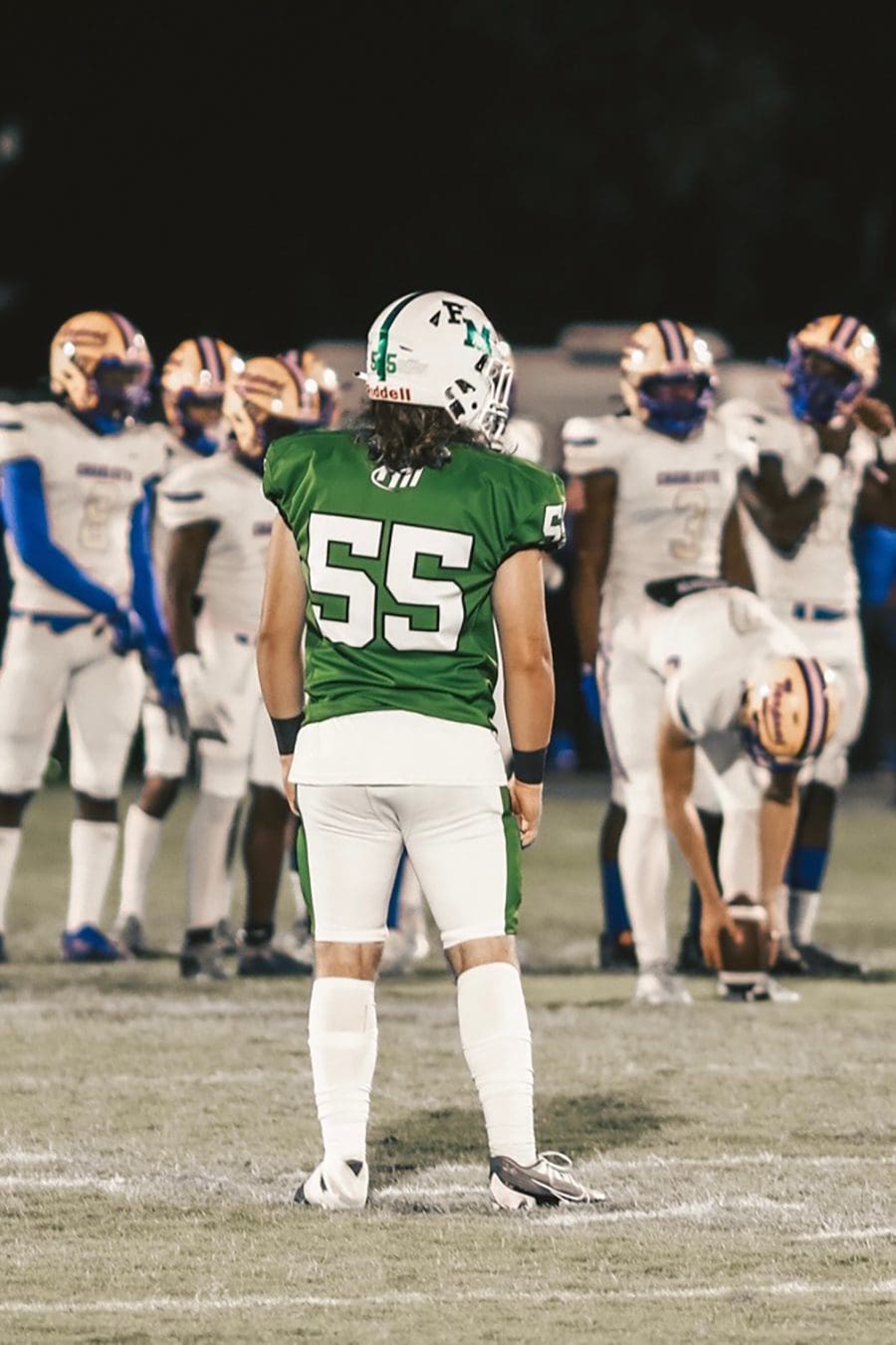 Larkin is a man of many talents and plays Middle Linebacker, Nose Guard and Defensive End. He's a well spoken young man and if his season is truly over at Fort Meyers he deserves a shot to play somewhere. What team will that be? Well it's currently up in the air but if Mount Dora is a landing spot for Larkin, he certainly would be walking in to help a program that's in the midst of its best season in nearly a decade! We don't doubt Larkin could certainly help the Hurricanes out as well. 
We wish Jayce Larkin the best of luck and if your a team out there who wants a great well spoken hard working individual on your football team give this guy a holler. Larkin deserves to find his way back to the gridiron this season. 
All of us at Lake & Sumter Style want to wish the people of Fort Meyers and Southwest Florida continued prayers as the cleanup from Hurricane Ian continues. We also hope that Jayce Larkin and his family can resume their normal way of life in the very near future. 
Kyle Coppola was born in Newton, Massachusetts and received his Bachelor of Fine Arts in Communications from Curry College in 2016. After traveling to Florida on a family vacation, he decided he could not get enough of the warm weather and made the move from snowy Massachusetts to central Florida 8 years ago.
For the last decade Kyle has gained valuable experience in social media content creation, marketing and sales, writing, video production, sports announcing and even broadcasting for local radio stations, such as FM 102.9 in The Villages and FM 91.5 in Massachusetts. Every year he volunteers at The Villages Charter High School as a play-by-play sports announcer for the football games as well as a public address announcer for the basketball games, including the annual Battle at The Villages Tournament.
Outside the office Kyle is a husband and father to two beautiful girls along with their cat. In his spare time he likes to spend time with his family, travel, play golf and swim. He is also a huge sports junkie and even bigger motorsports fan and loves to attend racing events when he can.
Share This Story!