Doors are opening in real estate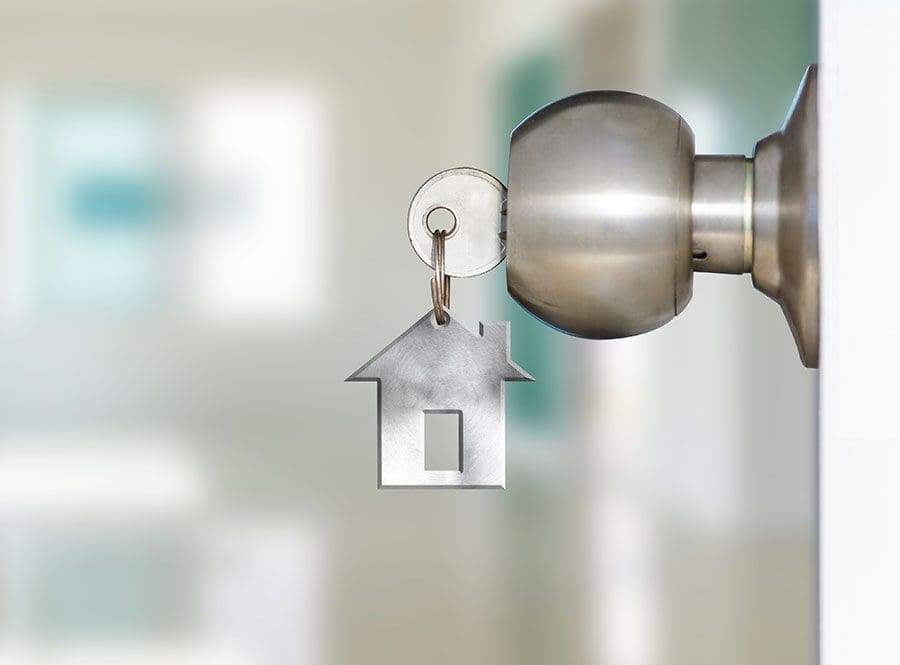 Local real estate market remains strong as prices go through the roof.
Story: James Combs, Theresa Campbell, Roxanne Brown
Lynn Haynes, a real estate agent with Morris Realty and Investments, grew understandably concerned about the fate of her industry when the coronavirus hit last March. 
With businesses closing across the country and millions of individuals forced to file for unemployment, buying or selling a home during a pandemic and economic upheaval seemed like a hopeless endeavor.
"When COVID-19 broke out, I thought the real estate market would slow down," Lynn says. 
Turns out she was wrong. Lynn achieved her best sales year since becoming a residential real estate agent five years ago and finished in the top 4.5 percent of Realtors in Lake and Sumter counties. 
"The real estate market is strong, and now is the time to make your move whether buying, selling, or investing," Lynn says. 
Lena Williams, another experienced agent with Morris Realty and Investments agrees: "I personally feel that COVID helped people appreciate the meaning of HOME and how important their home is to them."
"People had the opportunity to work on projects in their home and also, some decided it was time for a new home. We did see a decrease in the amount of people traveling Florida from other states to "shop" for their Florida home, but it didn't stop them all! We had many virtual showings and several purchases where buyers never stepped foot in the home," Lena continues.
After researching and crunching numbers, Lynn has reached an important conclusion: the Lake County real estate market will remain strong. 
That's because U.S. housing prices continue to surge, making the real estate market a bright spot in an otherwise gloomy economy. It's quite simply a matter of supply and demand. With mortgage rates at historic lows, high demand has created a low supply of housing for sale. As a result, many homebuyers are making offers above the asking price or getting into bidding wars with other potential buyers.
In November 2020, the average sale price of a home in Lake and Sumter counties was $282,719, compared to $244,896 exactly one year earlier, according to data from the Realtors Association of Lake and Sumter Counties. In fact, 40 percent of homes sold in November 2020 cost between $249,999 and $299,999.  
"It's a seller's market, and that won't change through the first quarter of 2021," Lynn says. 
And Lena says that both buyers and sellers are benefitting greatly. 
"Some of the most successful investors have bought and sold real estate in all kinds of markets. People will always need a place to live. You could own your home and a rental property and use the income from the rental property to pay off your personal home," she says. "The options are endless with Real Estate and there's no place like home!"
But since the coronavirus outbreak, there has been a change in what amenities clients want. The three-bedroom, two-bathroom home is no longer the standard. Today, buyers want media centers, office space, outdoor space, fire pits, and summer kitchens. 
"They want things that weren't on the list before," Lena says. "They're looking at the next step and possibly continuing to work from home." 
Along those same lines, Lena's noticed that many buyers are seeking more "chill" in their lives.
"Every buyer is different, but lately we are seeing more requests for open floor plans with casual living spaces and less formal settings. People are moving away from formal dining rooms. And since people are appreciating the time they have at home more, outdoor entertaining and outdoor spaces are huge."
Helping clients take that next step requires ingenuity on Lynn's part. Because Lynn spent 75 percent of her time in 2020 working from home, she increased her use of real estate marketing tools such as virtual tours, email flyers, videos, photographs, and aerials. 
"Our marketing has been ramped up because, as real estate agents, we're not going into as many homes," she says. 
When showing homes, she requires precautions from sellers to minimize contracting the virus. That means leaving lights on and doors to each room open to minimize touching hard surfaces. 
"That way, we only have to unlock the front or back door," Lynn says. "It was important to come up with a plan to minimize COVID risks. None of my clients have had it, and nobody in my office has had it."
Those clients included young couples purchasing their first home to retirees hoping to downsize. There are several reasons they move to Lake County, known for its quaint, small towns, gentle rolling hills, and pristine lakes. 
"Older people come here for our vast health care system," Lynn says. "Younger people are moving here because of our school options and the more rural feel compared to Orlando. They also like our lakes and the proximity to theme parks and the beach. They can buy a nice home for an affordable price compared to living near a beach or larger city." 
Real estate in Sumter County
The coronavirus pandemic hasn't stopped real estate values from increasing in Sumter County and values are projected to stay strong, according to Connie Mahan, certified residential specialist, broker, and owner of Connie Mahan Real Estate Group in Bushnell.
"At the moment and hopefully through 2021 because of low interest rates, even with the increase in home values, prices are still moderately affordable," says Connie. "We have an incredible demand for housing in South Sumter priced ideally under $200,000."
And while the early stages of COVID-19 brought the country to a halt, Connie noticed that only lasted about three to four weeks for Sumter County's real estate market.
"Luckily for us, our rural geography and our economic development fueled mostly by The Villages didn't let that last long. Out-of-area buyers found great comfort in a less congested area while still enjoying access to many things they are used to within a short drive. Going back to low interest rates, there was a definite benefit to buying during COVID, despite of COVID, if that makes sense," she says.
The demographics of a majority of home buyers Connie serves, outside of The Villages, is a younger buyer, ranging in age from mid-20s to mid-50s with a family.
"We do have some retired buyers but not as many as they shop closer to The Villages," she says, adding most families are seeking homes in the $165,000 to $225,000 price range, and some up towards $260,000. "The prime spot is $185,000 to $215,000."
Connie adds that nearly 60 percent of buyers in 2020 were relocating from the more suburban areas surrounding South Sumter, including Dade City, Clermont, and Leesburg.
"The other half were folks just moving within the county," she says, adding that only a small number of buyers move to South Sumter from out of state.
"Buyers want move-in ready homes," says Connie. "The days of buyers looking for fixer uppers are gone. My guess would be with stress from COVID, virtual learning, finances, life, etc., all if not most of our buyers are willing to pay a little more—again thanks to low interest rates—to have a finished product."
Connie says the current demand for housing is the highest she has ever seen in Sumter County, and that buyers are savvy.
"Although it's an incredibly strong sellers' market, overpaying doesn't serve them, and they're sticking to market value even in bidding wars," she says of buyers. "One of the things we love about our area is our rural geography and slower way of life; the demand for some housing communities and subdivisions is strong. With the growth we will be experiencing because of The Villages expansion towards South Sumter there is a clear and obvious supply and demand issue at play. Builders may not be familiar with our market yet and have stayed on the north end or closer to Clermont, but while land prices are somewhat affordable, my recommendation would be to come in and plan housing now. Because the need is already here. It is most definitely a sellers' market in our area, and the shortage of houses and demand on families to be close to work in The Villages continues to make our market a strong sellers' market."
Connie's advice for buyers and sellers: "As a buyer, find a great agent," she says. "And by great, I mean one that has years of expertise, knows the market, knows where things are growing and what there is to offer. A good agent can connect you with a good lender, with down payment assistance programs and can guide you along the way to make sure that your purchase is the best packaged deal there can be for you. Real estate sales aren't always just about price. There are many factors that make a 'great deal.' Home warranties, negotiated repairs, someone leaving a piece of furniture or accommodating a timeline are all things to take into consideration when figuring out that's best for you."
"As a seller the most important thing is to get a great agent," Connie adds. "For a seller it is crucial to have specific tailored guidance from the very beginning. Fix this instead of that, paint with this color instead of that color, and most importantly sellers need price analysis and marketing plan. Research has proven time and time again that a seller who uses a great Realtor is going net more money than going it alone and they will also have a quicker and smoother transaction. Keep in mind though smooth doesn't always mean easy. But that's what we are here for. To take care of the hard parts."
Real estate in South Lake County

Micki Blackburn Nagel, owner and broker of Micki Blackburn Realty, Inc., in Clermont, didn't hesitate when asked if real estate remains a sound investment. "Absolutely," she says. "The values of homes have greatly increased. For the future of Lake and Sumter counties, I am expecting enormous growth."
Her projection of home values and the market throughout 2021? "Up and up," says Micki, who has acquired an in-depth knowledge of the South Lake County market and stays educated with current laws, regulations, and real estate trends.
"Realtors have done well throughout COVID-19, mostly because so many people from particularly up North and East are moving here," says Micki, and she notes the demographics of buyers interested in purchasing homes in South Lake are of all ages, ranging from young to older adults, including singles, couples, families, and empty nesters.
"Buyers are looking for homes with modern kitchen, open floor plans, larger master bedrooms, and adequate closets and storage," she says.
In South Lake, Micki notes it's a seller's market because inventory is low.
Her advice to potential buyers is to check the neighborhood of the home they are interested in purchasing. "Is it going down? Are there too many rentals?"
She also encourages sellers to keep in mind that home values are increasing. "You should remember that your next purchase may be more expensive than anticipated," she says.
Overall tips for choosing an agent

Micki is proud that the knowledgeable professionals at Micki Blackburn Realty, Inc. have over 100 years of combined real estate experience, and she offers tips for buyers and sellers to find the right Realtor for them: "Make sure your Realtor is full time, experienced, knows your area well, its history and future."
Lena, based in Leesburg, adds that working with a local real estate agent who is willing to work on "your time" is key. 
"Make sure they are willing to show you homes on weekends and evenings if that is when you are available and make sure that your agent is local. The internet has exploded with real estate websites that "sell" leads to real estate agents. You could easily click a link for more information on a home and have a real estate agent contact you from halfway across the State of Florida because they bought the lead," Lena says. "They may not have the knowledge or experience you need because they don't know the area."
And while a virtual tour may be a good starting point, the human touch is the key to a smooth transaction.
"You are in control, so you should ask the agent how familiar they are with the market you are shopping in if they are local," Lena says, explaining that, "With COVID, internet looking has exploded more than before. It is a great tool for video tours and a lot of information is easily available, but the internet cannot replace a professional realtor when it comes to negotiations and getting a deal to the closing table. Choosing a real estate agent may be the most important decision you make when buying or selling, so make sure you feel comfortable and confident in your real estate agent." 
---
Comparing the average sale price of homes in
Lake and Sumter counties between 2019 and 2020.
January 2019: $214,941 → January 2020: $245,678
February 2019: $236,163 → February 2020: $246,742
March 2019: $243,488 → March 2020: $254,454
April 2019: $240,167 → April 2020: $241,493
May 2019: $245,794 → May 2020: $255,480
June 2019: $251,842 → June 2020: $257,627
July 2019: $237,436 → July 2020: $265,922
August 2019: $246,479 → August 2020: $277,133
September 2019: $239,299 → September 2020: $291,100
October 2019: $241,123 → October 2020: $281,675
November 2019: $244,896 → November 2020: $282,719
December 2019: $261,048
Source: Realtors Association of Lake and Sumter Counties
---
The price range and the number of homes sold in Lake and Sumter counties between Jan. 1, 2020 through Nov. 30, 2020. 
Price range: Sold Units 
$1-49,999: 86
$50,000-59,999: 37
$60,000-69,999: 62
$70,000-79,999: 67
$80,000-89,999: 74
$90,000-99,999: 87
$100,000-119,999: 205
$120,000-139,999: 299
$140,000-159,999: 362
$160,000-179,999: 453
$180,000-199,999: 465
$200,000-249,999: 1,539
$250,000-299,999: 1,207
$300,000-349,999: 697
$350,000-399,999: 447
$400,000-499,999: 383
$500,000-599,999: 147
$600,000-599,999: 109
$700,000-799,999: 54
$800,000-899,999: 30
$900,000-999,999: 21
$1 million and over: 24
Source: Stellar MLS
*Reported sales are dependent upon timeliness of sales and totality of information reported by participants. Information provided here does not include all sales in the reported areas.