Eustis' State of the City highlights new developments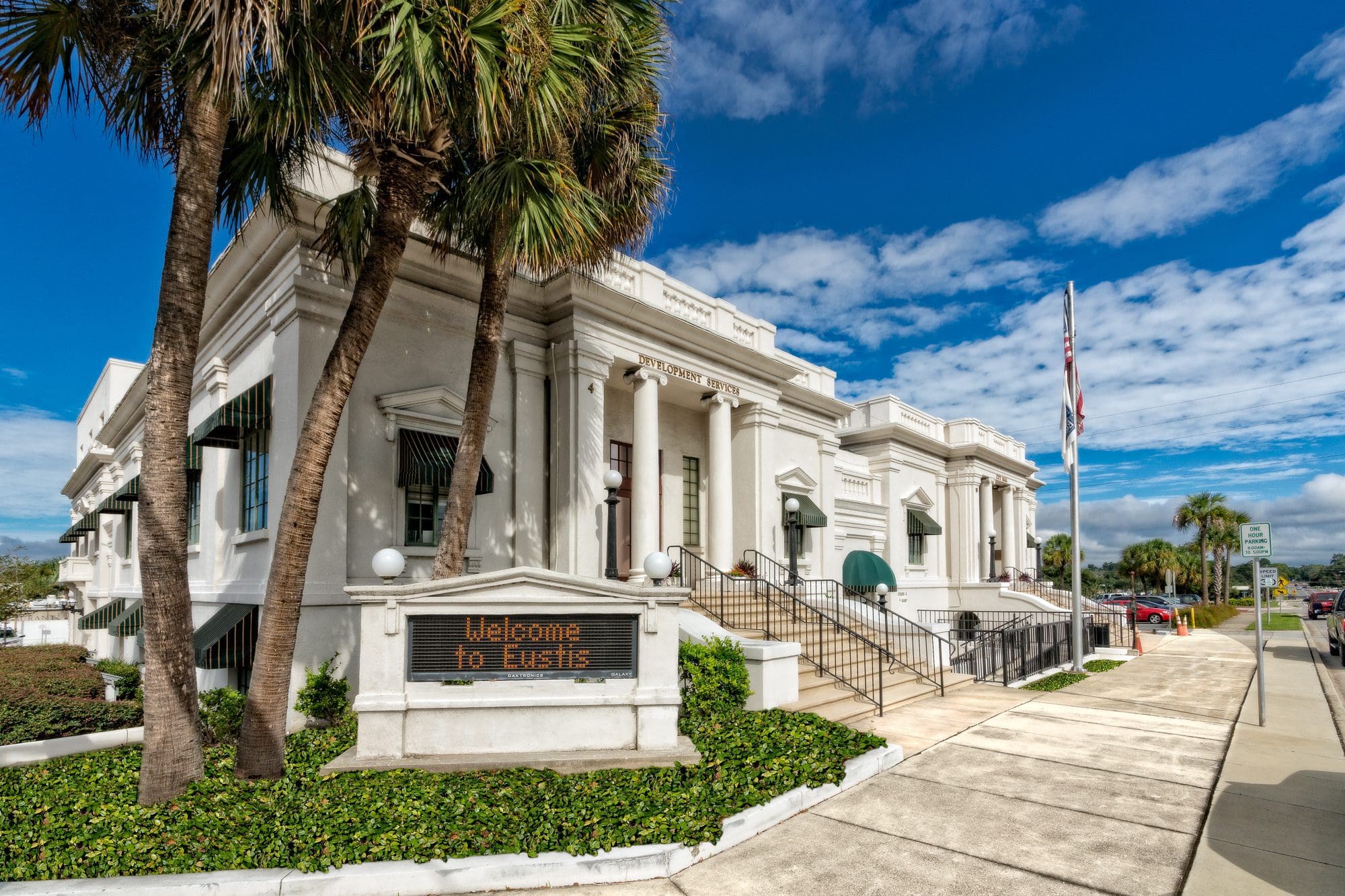 Last week, Eustis City Manager Tom Carrino presented the State of the City address, highlighting the past year's accomplishments and new development happening in the city of Eustis. 
Tom began by recognizing the 2023 Eustis City Commissioners – Gary Ashcroft, Michael Holland, Willie Hawkins, Nan Cobb and Emily A. Lee – before welcoming some of the new businesses that have debuted this past year. 
"New businesses have opened and it's pretty exciting," Tom says. "We have a nice balance of city-wide development, both rural and commercial, and a couple of big projects that are in the works."
Here are some of the highlights: 
• Downtown Eustis welcomed Roma Pizza, Backfin, Brick and Barrel, Magnolia Wine Garden, Cozy Corner Treasures, Lollygaggers and Eustis Market. 
• Projects in the works include HCA Emergency Room, U of F Medical Facility, UCF Business Incubator, a future home for Bay Pharmacy, a new home for Ace Hardware, Elliano's Coffee, Scooter's Coffee and the recently completed Eustis Marina and Lake Eustis Waterfront Grille. 
• Longstanding businesses were recognized including Bay Pharmacy, Peddler's Wagon, Merry Jewelry, 3rd Generation Estate Jewelers, Ace Hardware and Porter's Cameras Cards & Gifts. 
• Over in Cobb Commerce Park they welcomed Lu Lu Candles, a soap manufacturer, Central Florida Counterbore and additional space is on the way. 
• The city's announced through a partnership with Lake Sumter State College, they have proposed to give the college four acres for CDL and mineworker training programs. 
• New rural development includes the Grove Park Tower, Oakwood Apartments, McDonald Manor, Lakehouse at Eustis ALF, Taylor Morrison, Eleven Oaks, Lake Lincoln, Mayhill Subdivision, Farmstead 44, Grafton Ridge, Pine Meadows, Grand Island and Orange Avenue Townhomes. 
• The city is looking at road improvements with pedestrian and vehicle safety, raised intersections and rapid flashing beacons that will likely begin in 2024. Strategic planning exercise will also be implemented along with a partnership with the Lake Economic Area Development. 
• New members of the leadership team include Development Services Director Mike Lane, City Clerk Christine Halloran and Economic Development Director Al Latimer.  
• The Eustis Police Department, city festivals and the finance department were recognized for their excellence and accreditation.  
• Georgefest will expand to a week-long festival in 2023. 
• The city's millage rate is about one third of your tax rate, keeping steady for nine years. The city has the lower budget per resident and the lowest staff to resident ratio. 
"We're getting what is a balanced and healthy interest in development in residential and non-residential, Tom says. "This will allow us to offer options for housing in various price points, more shopping options and more medical services. It's an exciting time for us. In the end, it offers more options to our citizens which is the best for everyone."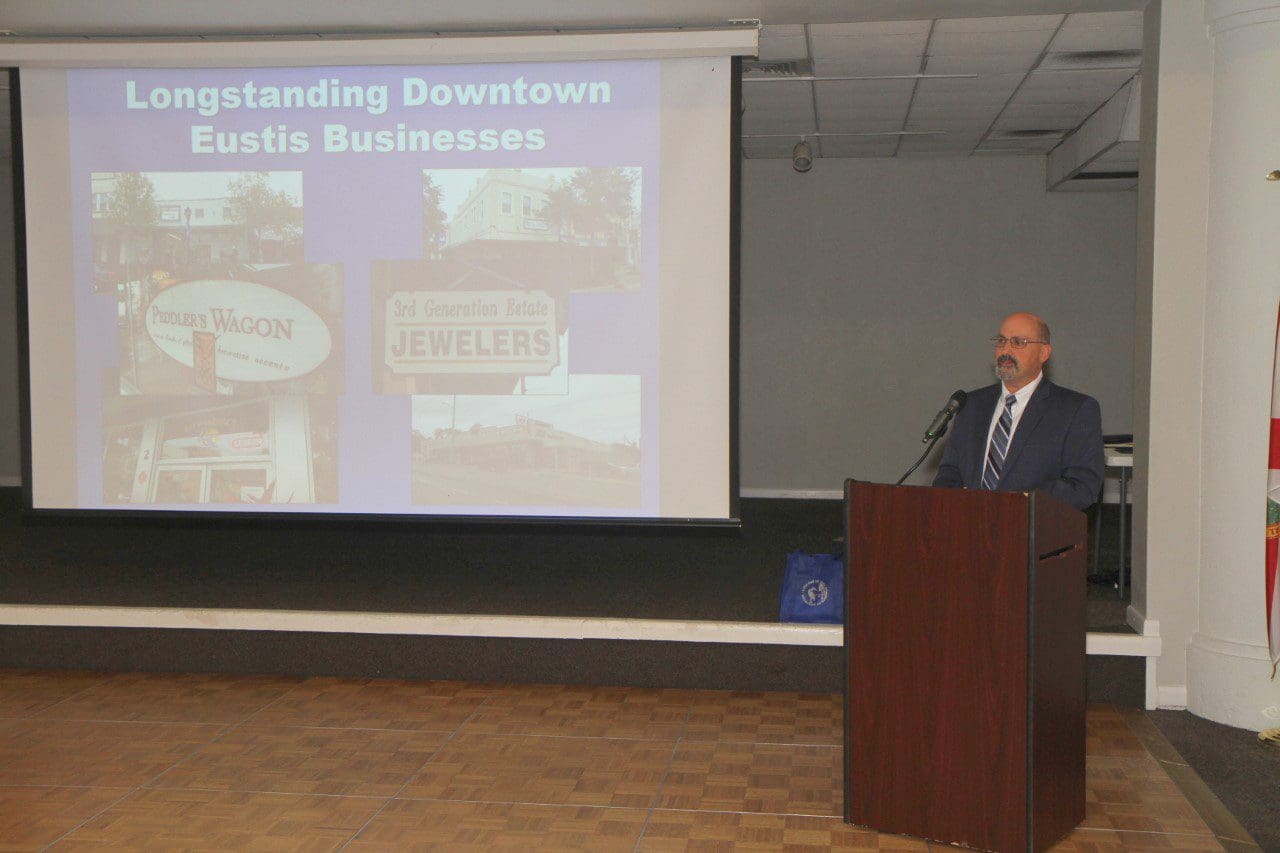 Originally from the small town of Berryville, Arkansas, Cindy has become a multimedia specialist in journalism, photography, videography and video editing.
She has a B.S. in Communications from the University of Central Arkansas and is a correspondent for The Daily Commercial, LakeFront TV and Beacon College's PBS talk show, "A World of Difference," where she received an Anthem Award and Telly Award.
When she isn't working, Cindy spends time with her husband, Ryan, and son, David, traveling and taking photos of landscapes and wildlife.
Share This Story!