Fiesta de las Americas Event Happening Saturday in Leesburg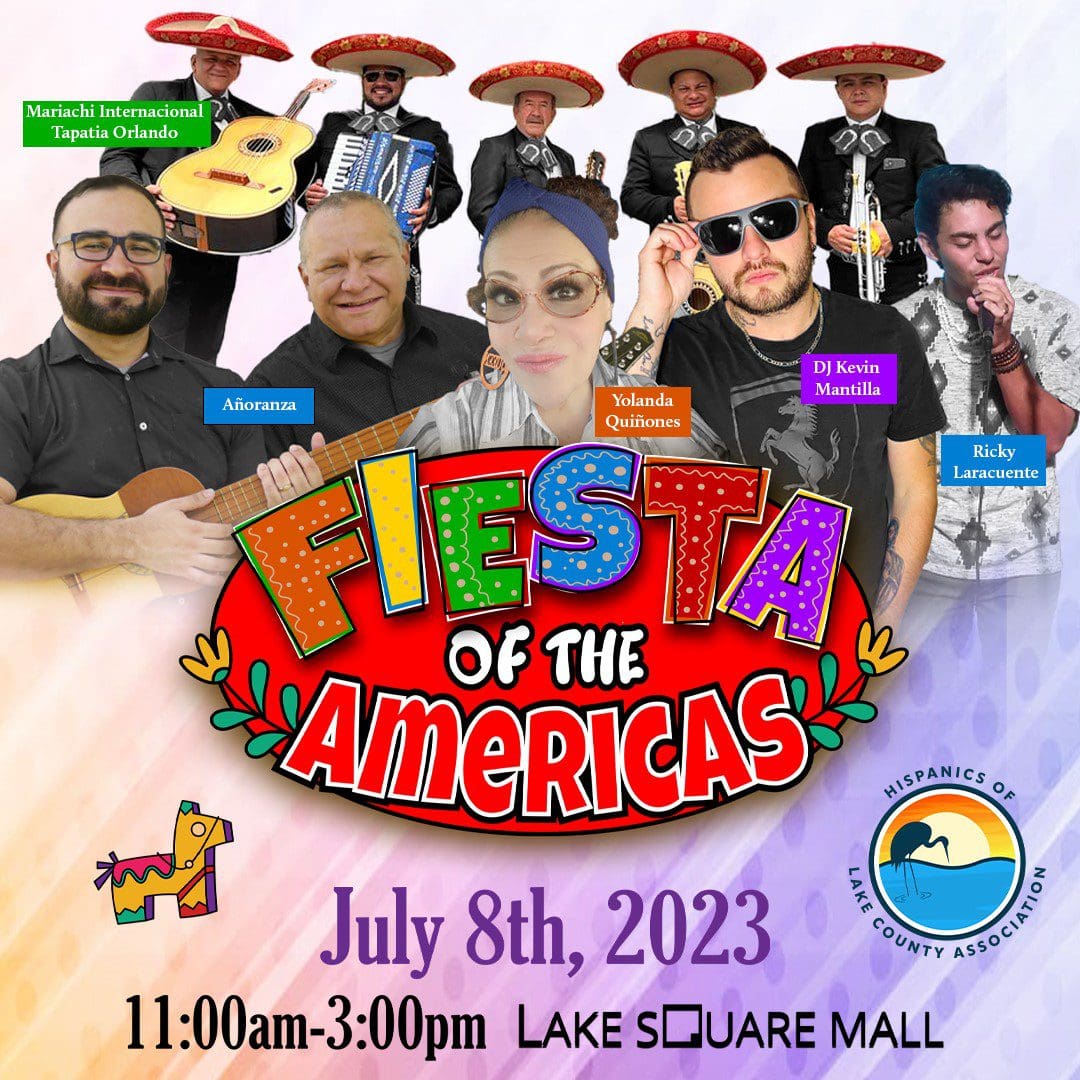 Fiesta de las Americas is set to bring an explosion of colors, sounds, and flavors to the heart of Leesburg. On Saturday, from 11 a.m. to 3 p.m., Lake Square Mall will be transformed into a lively carnival showcasing the rich cultural heritage of North, Central, and South America. The event, organized by the Hispanics of Lake County Association, promises a day filled with music, prizes, food, and cultural showcases.
"Fiesta de las Americas is HOLCA's inaugural event to celebrate the diversity in Lake County," president Roland Nunez says. "I'm excited to see several cultures represented in this event from North, Central, and South America through music, entertainment, and food. This event celebrates unity as we all come from different walks of life but we all proudly live in and represent Lake County."
Attendees will have the opportunity to explore a multicultural extravaganza, where each country's unique traditions, music, and cuisine will be on display. There will be several booths representing countries from North, Central, and South America, offering a variety of arts, crafts, and products that showcase  each nation's heritage.
Where: Lake Square Mall, 10401 US-441, Leesburg, FL
When: Saturday, July 8. 11 a.m. to 3 p.m.
For more information and updates about Fiesta de las Americas, please visit https://www.facebook.com/holcafl.
Originally from the small town of Berryville, Arkansas, Cindy has become a multimedia specialist in journalism, photography, videography and video editing.
She has a B.S. in Communications from the University of Central Arkansas and is a correspondent for The Daily Commercial, LakeFront TV and Beacon College's PBS talk show, "A World of Difference," where she received an Anthem Award and Telly Award.
When she isn't working, Cindy spends time with her husband, Ryan, and son, David, traveling and taking photos of landscapes and wildlife.
Share This Story!