Flo-grown music comes from trained ear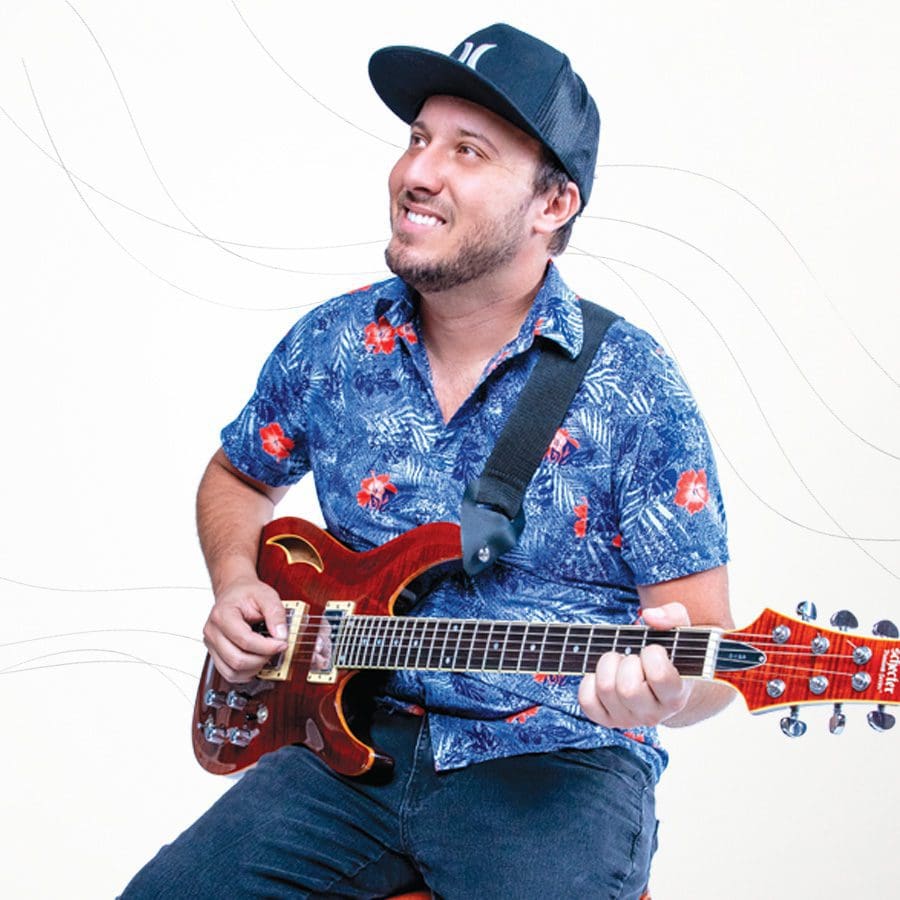 Music was always Adam Grayford's first love. The Florida native feels fortunate to have made it his career.
Born in Eustis, Adam has lived in Lake County his entire life. He now calls Tavares home.
Adam is the fourth in a family of five children, all homeschooled.  He admits he sees more value in this today than he did when it was happening.
"I don't know how my mom did it," he laughs.
Of all Raymond and Luisa Grayford's children, Adam is the only one who is pursuing a music career.
"My dad was a graphic design artist, so I think my artistic side comes from him, just in a different form," says Adam, 31.
"My goal was always to make a living as a musician," he says. "I took lessons for a couple months just to get the basics, but that was when YouTube started taking off. I would go on YouTube, find songs I wanted to play and learned a lot playing by ear."
He played piano and harmonica but always came back to guitar–both acoustic and electric. Tom Petty was, and still is, his favorite artist. 
Thanks to his involvement with 4-H, Adam participated in talent shows. His first real performances were playing guitar for church at age 15. 
"I look back at videos of me when I started playing and it's cool how far I've come," says Adam, stating that he has grown as a musician through many hours of practice and perseverance. 
Today, Adam plays venues all over Central Florida, regularly performing at Olive Branch Mediterranean – Italian Grille and Bar, Ruby Street Grille, Hemingway's Wine Beer & Cigar Bar, The Frog and Monkey Restaurant & Pub, and others. He also plays events, including farmers' markets, weddings, and house parties.
In addition to his solo acoustic music, Adam has also played in the band "Superstatic" since 2021. "I enjoy all kinds of genres and styles of music. We play anything from country to classic rock and some newer pop stuff," he says, adding that he hopes to soon record a couple of his original songs. 
"What I love about this area is that all the musicians aren't in it for competition. It's very much a musical community and we're supportive of each other. Jeff Whitfield has been a huge inspiration to me," says Adam.