For Sandy Lane, happy hour is also social hour.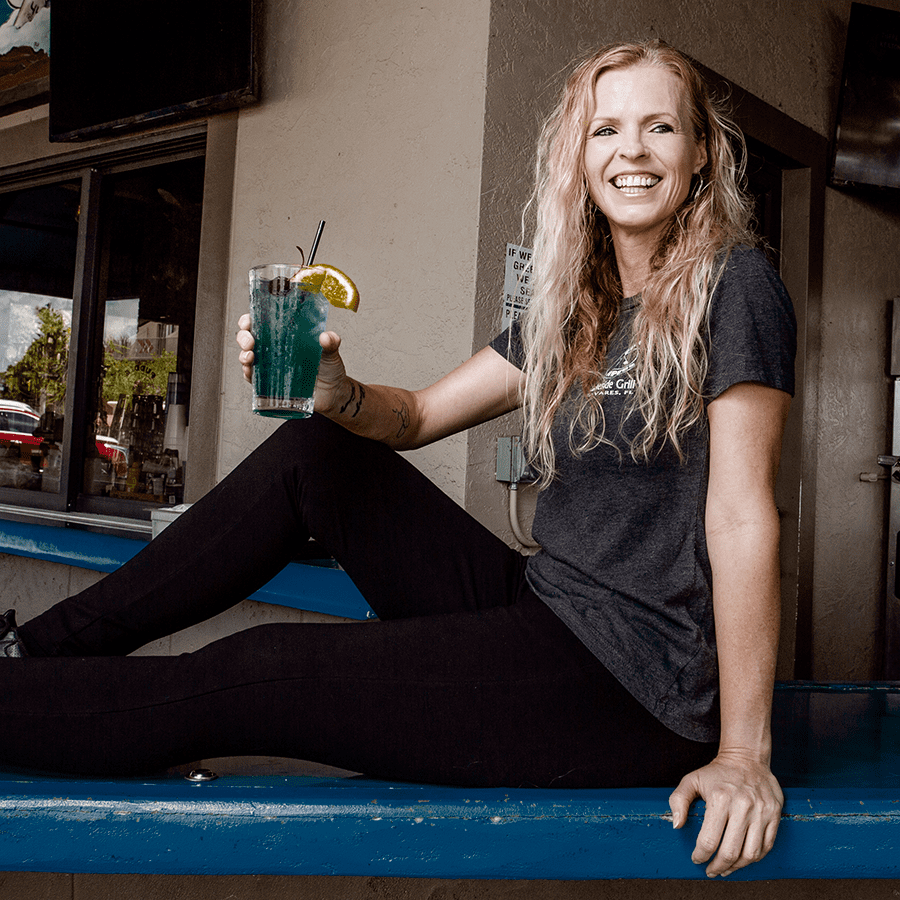 Sandy Lane at Puddle Jumpers in Tavares
After working for decades behind dozens of bars, I'm convinced that I've met thousands of people.  
From big city famous to average Joe at the local dive, I've played diplomat, psychologist, and confessor. While this career has made me an expert conversationalist, working with the public has revealed my cynical nature more than I care to admit.  
It's hard to stay upbeat and smile day after day, but Sandy Lane has a reputation for keeping a genuinely positive attitude every shift. The 44-year-old tends bar at Puddle Jumpers in Tavares and has garnered a huge local following because of her sunny disposition.
"Bartending to me is a privilege and I really love people," she says. 
That became evident when she bounced out of the kitchen and hugged me like we were long lost friends.  
Sandy's first gig is a family legend. 
"When I was a little girl growing up in Kissimmee my dad loved to invite friends over to our house," she says. "Each night his buddies would give me beer orders. I wrote them down, went to the fridge, and when I delivered the cans, they would give me 25 cents. It was easy and fun!"
She stayed in Kissimmee, and at 18, began serving beer and wine at PG's Wings. She was in her 20s when she got a job at the Disabled Veterans of America, and at Roscoe's, working the last two jobs for years.
In 2017, Sandy moved to Tavares with her kids Trishtian, Tetler, and Skyrah so they could be closer to ex-husband Jack, and so that she and Jack could co-parent together. 
"Even though we're divorced, we have a close relationship," she says. "We live just blocks from one another."
According to Sandy, Jack likes to tease her about rescuing wayward souls. 
"He always reminds me that I'll take in any stray," says Sandy.
While she fondly looks back on her life in Kissimmee, she says she's content and settled now.  
"The locals and I get together for bar crawls, poker runs, and sleepovers with my kids," she says. "It's like a big family."
Hopefully that hug rubbed off on me.