Fork on the Road: Gold star flavor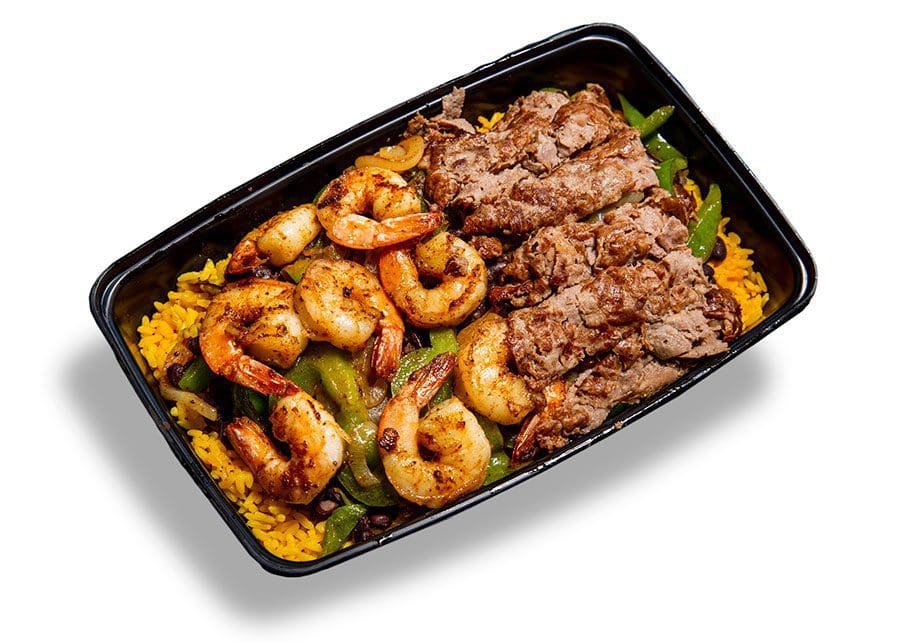 Recently opened Leesburg restaurant offers fresh to order top-notch seafood and other tasty dishes at affordable prices.
Photos: Nicole Hamel
Vernell Parker says she has eaten at Five Star Seafood many times since it opened in December 2021. In fact, she's declared it one of her favorite seafood restaurants in the area, especially when it comes to one dish she swears by. 
"I order the shrimp rice bowl, but with a piece of grilled tilapia on top. It's my favorite," Vernell says. "The food here is so fresh and delicious and seasoned very well.  It's also very fairly priced, and everyone who works here is extremely polite and friendly."
For Five Star Seafood's owners Marwen Chalghoumi and Mohamed Gharsalli, Vernell's words are exactly why they are so passionate about what they bring to the table. 
"We feel so proud when we hear such positive things from people about our food, but we don't ever stop giving it everything we have," Marwen says, adding that he believes strongly in consistency. "We feel a responsibility to make sure everything is cooked perfectly and tastes good the first time someone comes in, and always after that."
The menu at Five Star Seafood, located at 7609 U.S. Highway 441, includes many seafood options, including fried jumbo shrimp, tilapia, basa or catfish cooked in a variety of ways, oysters, shrimp scampi, scallops, calamari rings, mussels, crab legs, shrimp salad or pasta, and more. 
Additionally, the restaurant features other dishes including 100% beef burgers and fries, chicken tenders and wings, gyros, fried gizzards, and liver, plus Cuban Sandwiches or Philly cheesesteaks made with steak, chicken, fish, shrimp, or oysters.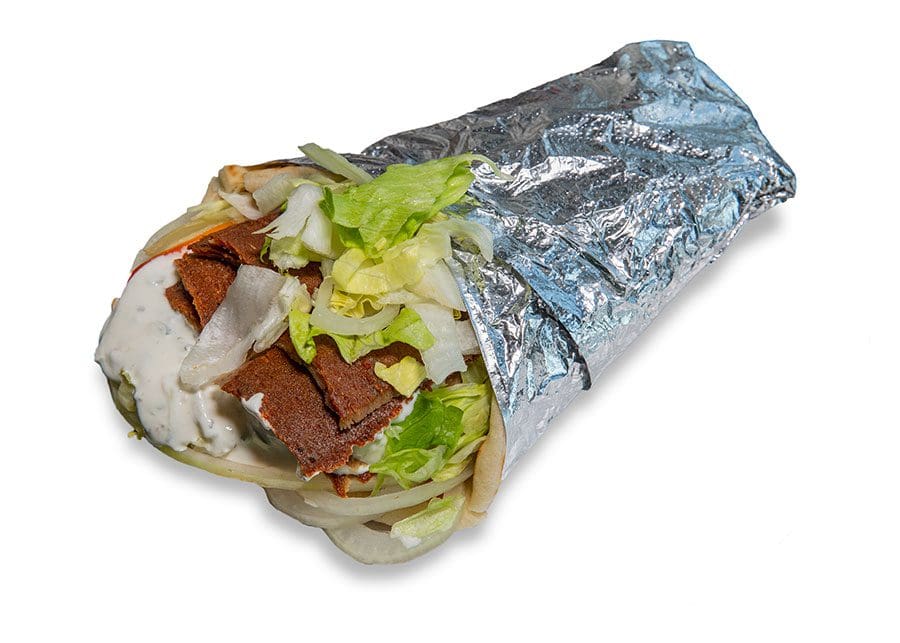 And, if that's not enough, there are a wide variety of sides and desserts to choose from as well as fresh squeezed orange juice, smoothies and milk shakes to wash it all down with. 
Marwen says even though the menu is extensive, what guests can count on at Five Star Seafood is quality. 
"Everything is cooked to order. We have nothing pre-made and we follow our own in-house recipes so that the taste and flavors are always the best they can be," says Marwen. "During lunchtime, I'm always in here asking customers if everything is good, talking with them and getting to know people in our community."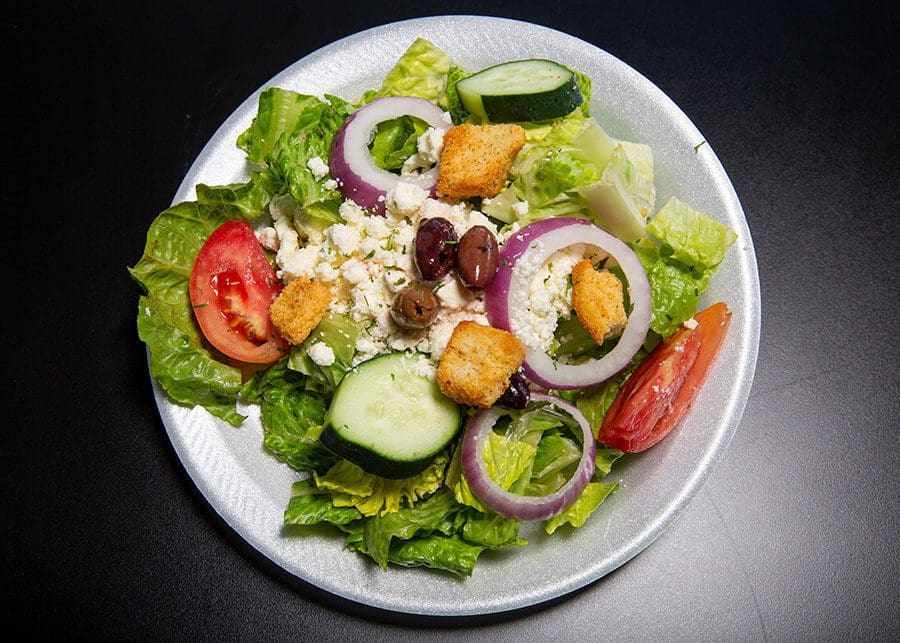 While there recently, Style photographer Nicole Hamel and I sampled a few menu items, including very delicious calamari rings with boom-boom sauce, the seafood platter, which consists of a very large portion of fried Basa fish and shrimp served with fries – the pasta Alfredo topped with shrimp and grilled chicken served with a perfectly toasted and buttered roll and corn on the cob, and a steak and grilled chicken rice bowl featuring rice, black beans, sauteed green peppers, onion, and mushrooms.
We also tried the Cajun seafood dinner that came with crab legs, mussels, shrimp, corn, and potatoes, and lastly, a beef gyro.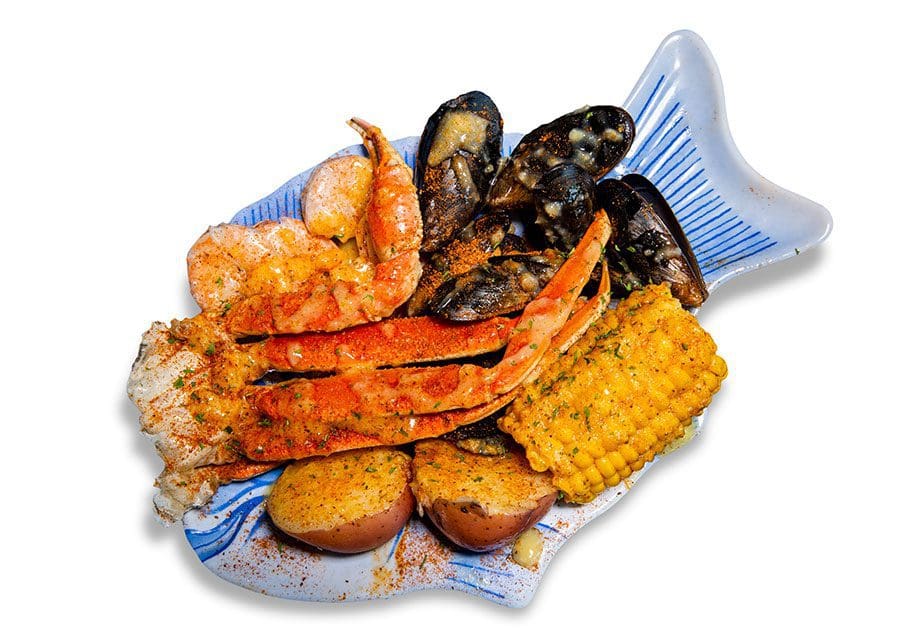 Of course, we couldn't finish all that, but what we did get to eat before getting to the point of no return, was absolutely delicious.
"Being from Maine, and therefore, an avid seafood lover, I really enjoyed sampling different ways the shrimp was prepared in various dishes," Nicole says. "The grilled shrimp in the steak and shrimp rice bowl was my favorite, but my overall favorite dish was the pasta Alfredo topped with chicken and shrimp."
Nicole adds, "I really liked the Calamari rings and the boom boom sauce, as well."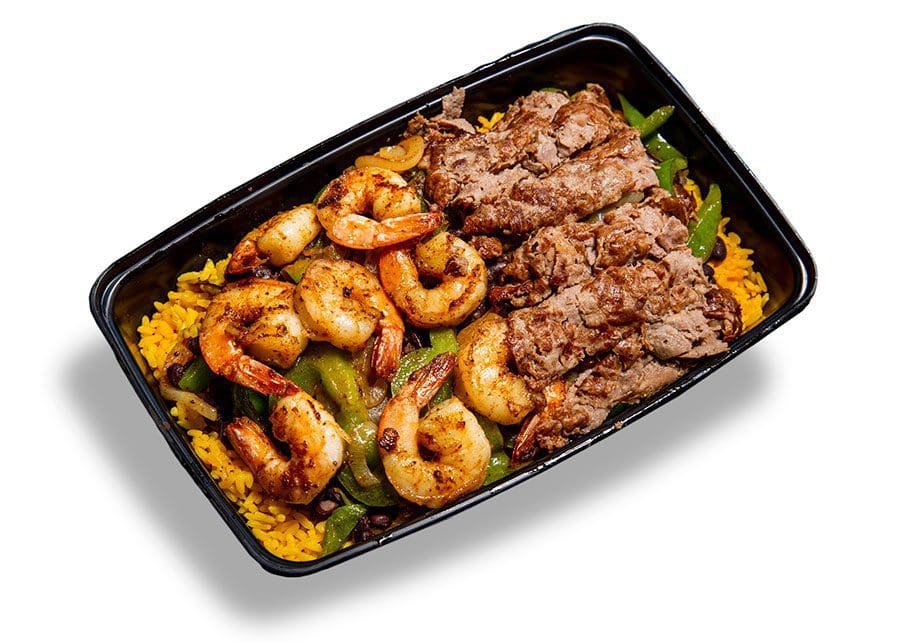 Umatilla's Cece Wilson, a huge Five Star fan, recalls on her first visit, she ordered a burger to go. She says she took a bite on her car ride home, and after doing so, circled back and ordered another one for later. 
"It was that good," Cece says, adding that "they have a real charcoal grill which is why the burgers taste so good, and they have the best cheesecake."
As for experience, Marwen and Mohamed have 40 years in the restaurant business combined. They also own and operate two Sam's Fish and Chicken restaurants; one on U.S. Highway 27 in Leesburg, and the other in St. Petersburg.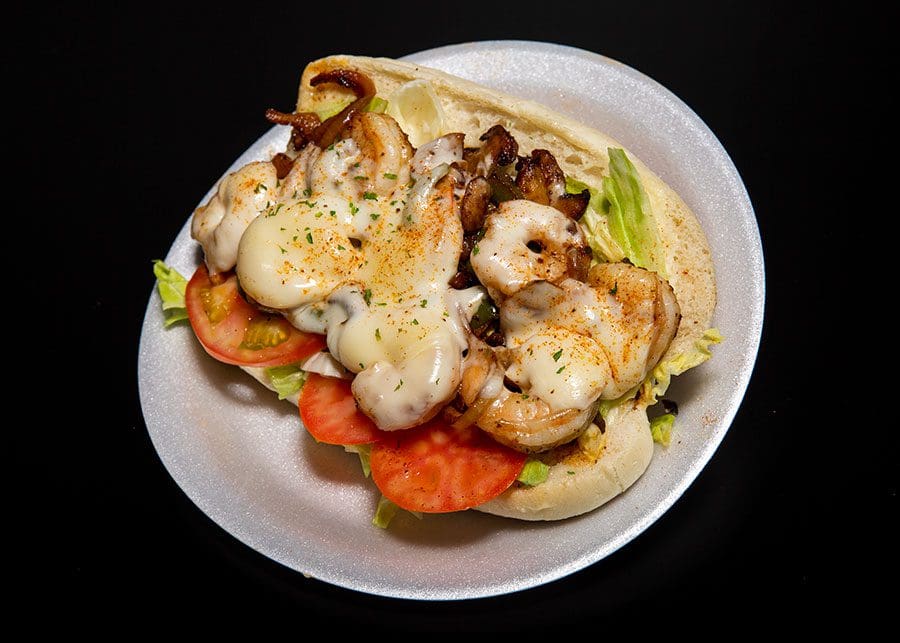 Still, Marwen says they decided to open Five Star because of the local demand for high quality, yet affordable seafood.
"I feel like this area desperately needs a really good seafood place, so we decided to come here with the best food and service around, but with very reasonable pricing, as compared to other places," Marwen says. 
And if that's not enough, Five Star now has a drive-thru window for added convenience when it comes to take-out, plus they do online orders and delivery using Door Dash, Grub Hub, and other services.
"We do our best to make sure our customers are happy and treated well. We are happy in Lake County, we appreciate all the business we get, and are looking forward to more people coming in and giving us a try," says Marwen.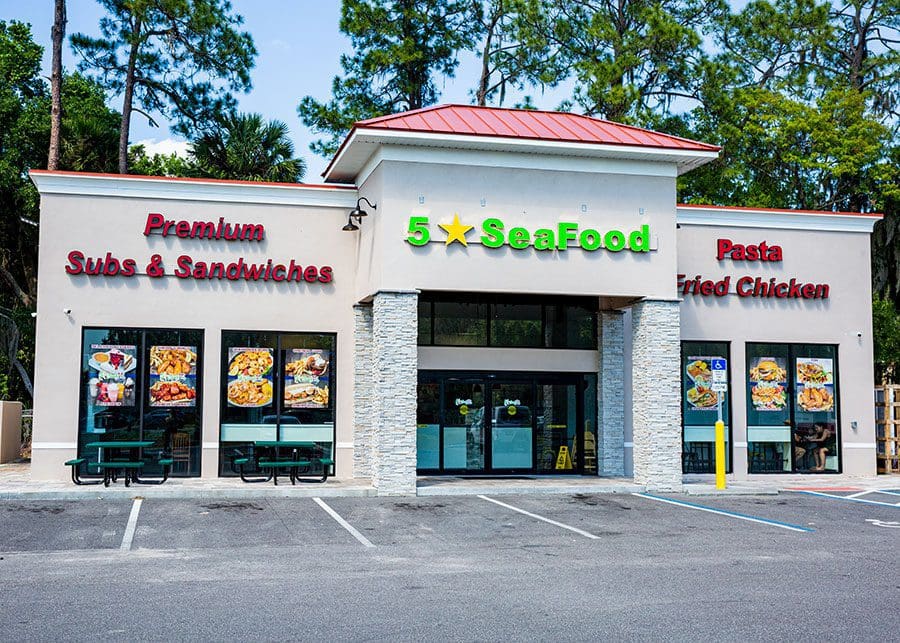 ---
Five Star Seafood
7609 US-441, Leesburg
Hours: 10 a.m. – 10 p.m. Monday-Sunday
352.460.0549
fivestarseafood8.com
Originally from Nogales, Arizona, Roxanne worked in the customer service industry while writing independently for years. After moving to Florida in 1999, Roxanne eventually switched her career path to focus more on writing and went on to become an award-winning reporter for The Daily Commercial/South Lake Press newspapers for 16 years prior to coming on board with Akers Media as a staff writer in July 2020 – her dream job come true.
Share This Story!