Tavares 4th of July Parade & Fireworks Schedule Released!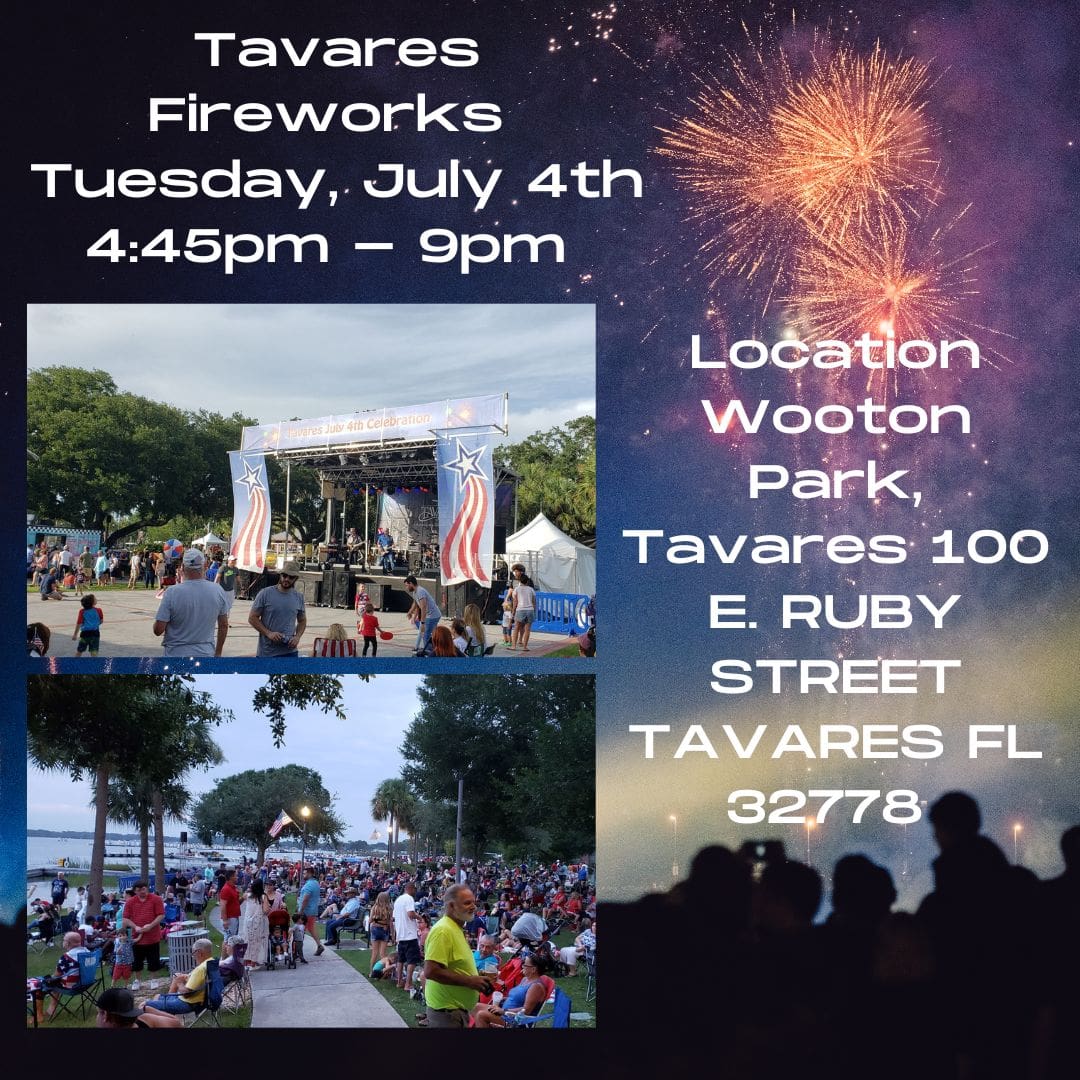 Tavares, FL (June 22, 2023) ~ The City of Tavares 4th of July Parade and Fireworks will be held Tuesday, July 4th. Starting with the parade along Main Street. The family-friendly event features live music, community vendors, food trucks, a family fun zone, and more!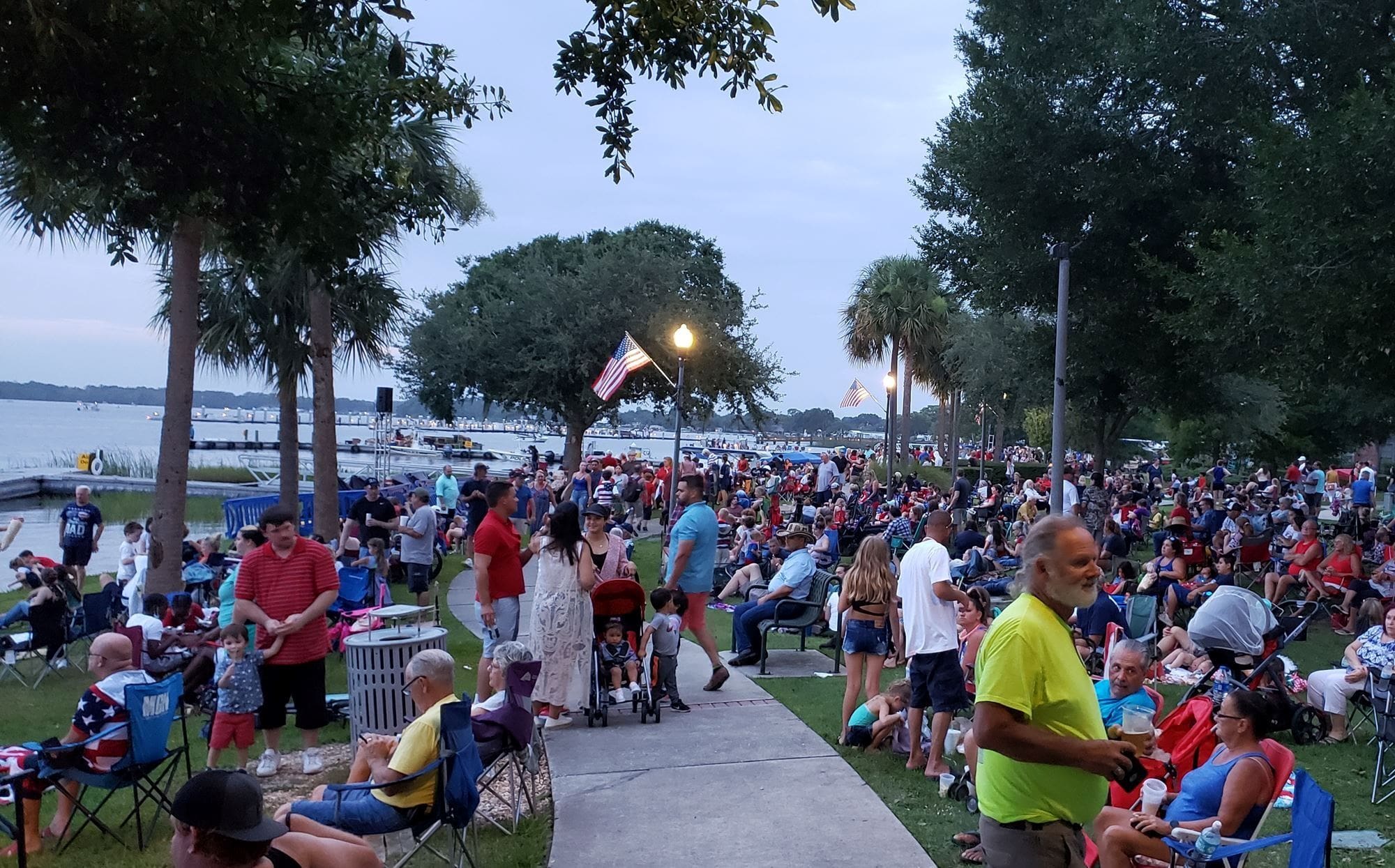 After the parade, Tavares will kick off the evening festivities with live music in Wooton Park. Our main act is the band THE RUNDOWN, followed by Fireworks.  THE RUNDOWN  is a 5-piece Rock band focused on the 80's greatest hits and rock classics.
Schedule of Events
Tuesday, July 4th:
4:45 pm           Street Party on Main Street begins before the parade
5:00 pm           Seaplane flyover Main Street
5:00 pm           Parade begins going east on Main Street from the Courthouse past City Hall to St. Clair Abrams Avenue
6:00 pm           Kid's activities in Tavares Square commence
6:00 pm           Kid's dance party with interactive Live DJ in Tavares Square begins
6:00 pm           Main Act (band) THE RUNDOWN begins performance on the main stage in Wooton Park
6:30 pm           Main Street opens to allow traffic to flow normally
                        will remain until the conclusion of the event.
9:00 pm           Fireworks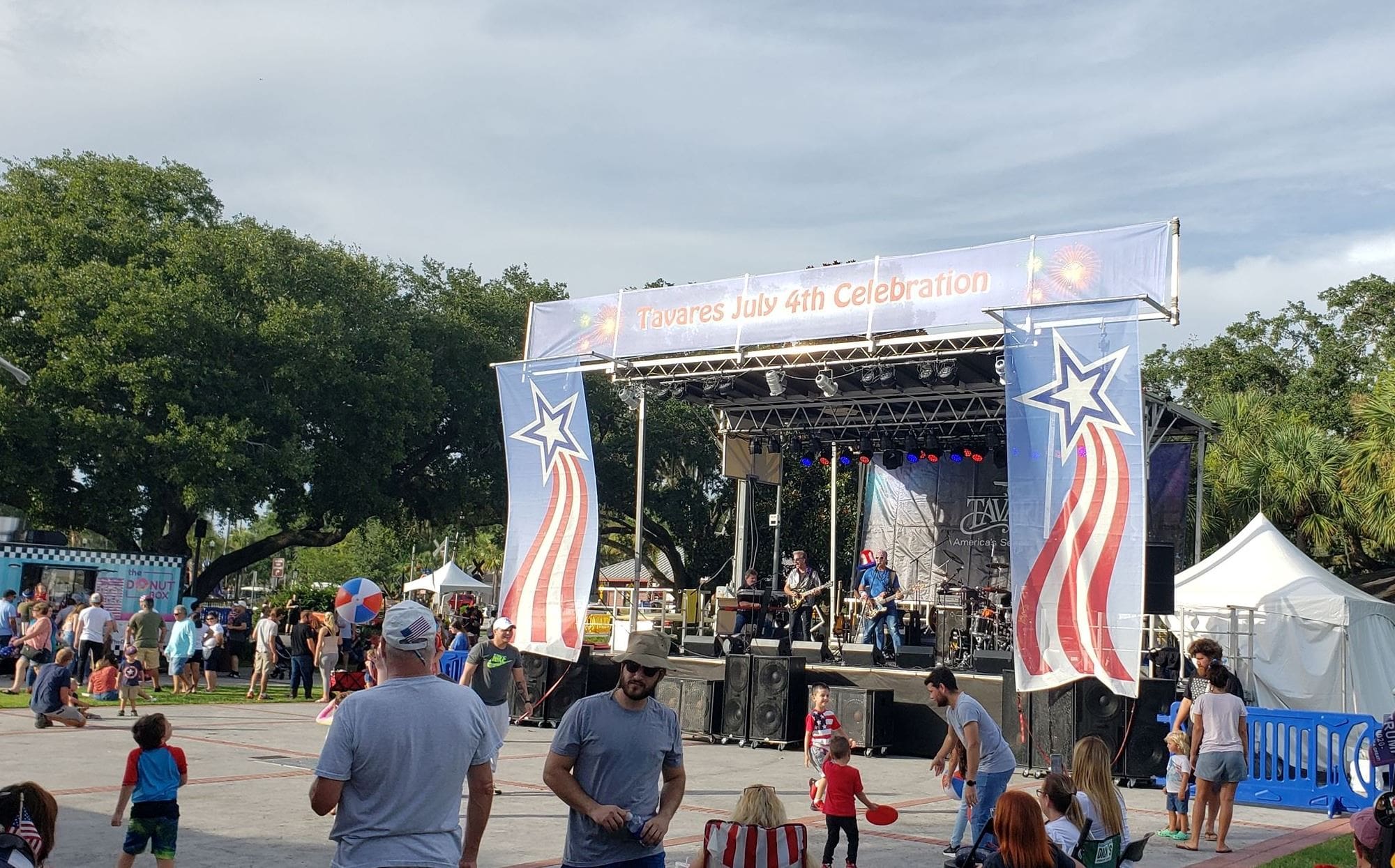 Seating is limited / Bring a chair or blanket.
Free parking is available in the parking garage @ 200 N. Sinclair Ave.
For more info, visit www.tavares.org or follow the event on Facebook.
Kyle Coppola was born in Newton, Massachusetts and received his Bachelor of Fine Arts in Communications from Curry College in 2016. After traveling to Florida on a family vacation, he decided he could not get enough of the warm weather and made the move from snowy Massachusetts to central Florida 8 years ago.
For the last decade Kyle has gained valuable experience in social media content creation, marketing and sales, writing, video production, sports announcing and even broadcasting for local radio stations, such as FM 102.9 in The Villages and FM 91.5 in Massachusetts. Every year he volunteers at The Villages Charter High School as a play-by-play sports announcer for the football games as well as a public address announcer for the basketball games, including the annual Battle at The Villages Tournament.
Outside the office Kyle is a husband and father to two beautiful girls along with their cat. In his spare time he likes to spend time with his family, travel, play golf and swim. He is also a huge sports junkie and even bigger motorsports fan and loves to attend racing events when he can.
Share This Story!