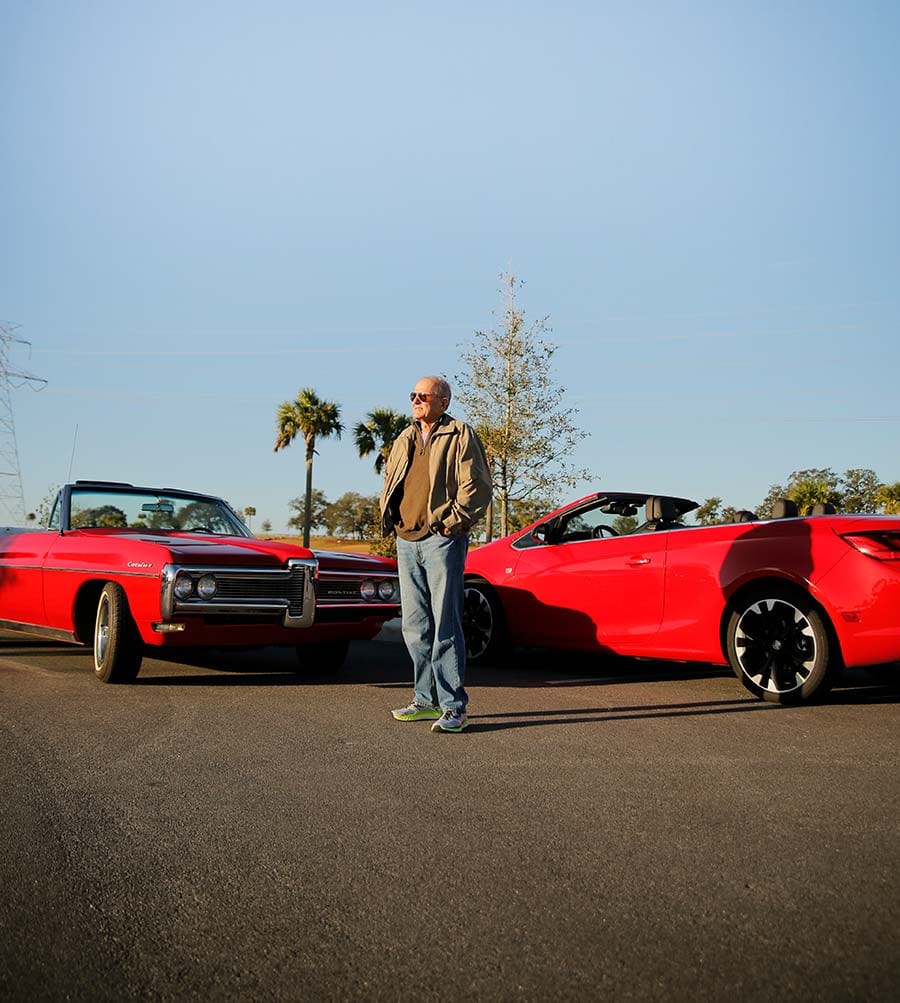 For Glenn MacKinnon of The Villages, nothing gets his motor running like convertibles.
Love for convertibles: I was born in Detroit and would see all kinds of convertibles, including 1953 Corvettes and 1955 Ford Thunderbirds. I told myself as a kid that one day I would own a convertible.
First driving experience: My mother and I moved from Detroit to Puerto Rico after my father died in 1961. She owned a Morris Minor convertible, a British car that had a four-speed manual transmission and an engine that was just a little larger than a bread box. Although the car didn't accelerate well, I learned to drive in it. Unfortunately, we lived on the beach, and the car rusted to pieces because of all the salt in the air.
Convertibles you've owned: I've had a 1966 Corvette convertible and a 1983 Mustang convertible. I currently own a 1968 Pontiac Catalina convertible and a 2017 Buick Cascada. The Buick came with all the safety features, has enough room for four adults to sit comfortably, and features a 1.6-liter turbocharged engine. It's as quiet as any hardtop car.
Convertible camaraderie: I am a member of The Villages Convertible Club. It's a great opportunity to meet new people and visit new destinations in Florida. Since joining, me and club members have driven to the Stetson Mansion in DeLand, Medieval Times in Kissimmee, and the McLeod House Bistro in Inverness. I am also a member of The Villages Region Antique Automobile Club of America.
Living the lifestyle: ZiZi, my wife of 45 years, and I moved to The Villages in March 2017. I love everything about it—the town centers, the recreation centers, and the well-manicured neighborhoods. T
Akers Media Group's James Combs has been a staff writer for several local publications since August 2000. He has had the privilege of interviewing some of Lake County's many fascinating residents—from innovative business owners to heroic war veterans—and bringing their stories to life. A resident of Lake County since 1986, James recently embarked on a journey to lead a healthier lifestyle. He has lost 60 pounds and walks nearly five miles a day. In his spare time, he enjoys target shooting, skeet shooting and watching his beloved Kentucky Wildcats!
Share This Story!