Golden Triangle Rotary to Dedicate Rotary Clock in Eustis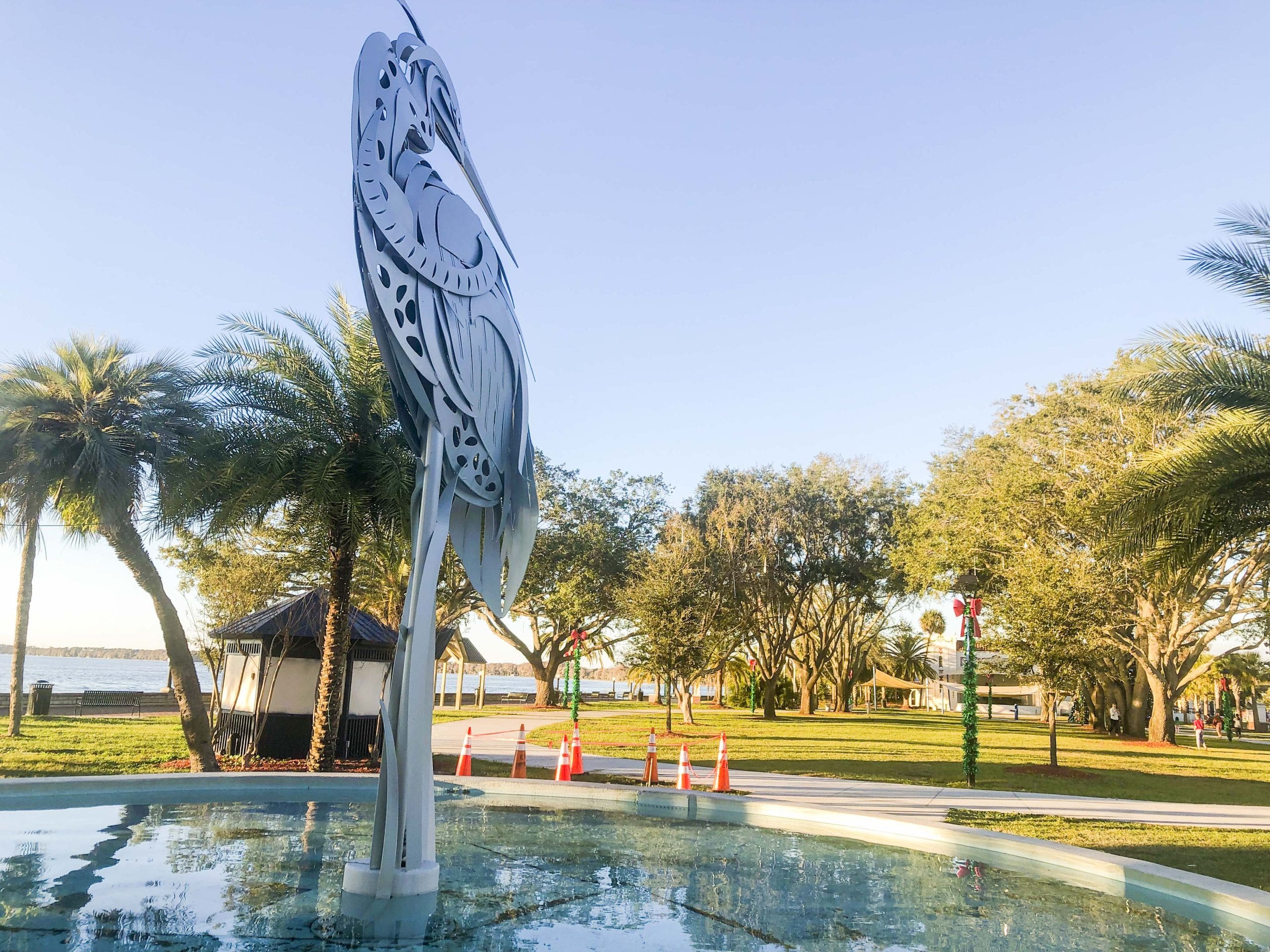 The Rotary Club of Lake County Golden Triangle will culminate the celebration of its first 100 years of community service with a ceremony dedicating a 10-foot Rotary Clock on Saturday, January 28, at 5 p.m. at 250 Ferran Park along the Eustis waterfront. Local elected officials and regional Rotary dignitaries plan to attend the dedication. The Eustis High School Band will provide the entertainment. The event is free and open to the public.
"The commemorative clock and video were financed through the donations of club members," Kathy Yarbrough, chair of the nonprofit organization's Centennial Committee, says. "We're especially grateful for our partnership with the City of Eustis in making the clock a permanent fixture in Ferran Park," she noted. The club is also sponsoring meetings at the chamber of commerce in each of the three cities as part of the month-long celebration.
The Rotary Club of Eustis was established on January 17, 1923, the Rotary Club of Mount Dora in 1953, and the Rotary Club of Tavares in 1973 – each club respectively celebrating 100, 70 and 50 years of community service. The three clubs merged under the name of the Rotary Club of Lake County Golden Triangle in October of 2012.
The cities of Eustis, Mount Dora and Tavares approved proclamations late last year that mark the week of January 22 through 28 as "Rotary Week." The City of Eustis agreed to provide in-kind services by preparing the ground for and maintaining the clock. Produced by Leesburg-based Red Apples Media, a three-minute video featured on the club's website and on its Facebook page is a tribute to the club's history.
Affiliated with Rotary International, the club's service projects include providing college scholarships for deserving high school students from four area high schools. Other activities involve festival sponsorships, food pantry donations, Adopt-A-Highway, and support for charitable organizations in communities throughout the county.
The Golden Triangle Rotary meets on the first, second, and fourth Thursdays of the month at 11:45 a.m. at the Country Club of Mount Dora in Mount Dora. Find out more at www.lakecountyrotary.com
Originally from the small town of Berryville, Arkansas, Cindy has become a multimedia specialist in journalism, photography, videography and video editing.
She has a B.S. in Communications from the University of Central Arkansas and is a correspondent for The Daily Commercial, LakeFront TV and Beacon College's PBS talk show, "A World of Difference," where she received an Anthem Award and Telly Award.
When she isn't working, Cindy spends time with her husband, Ryan, and son, David, traveling and taking photos of landscapes and wildlife.
Share This Story!