Groveland Mourns Fire Department Patriarch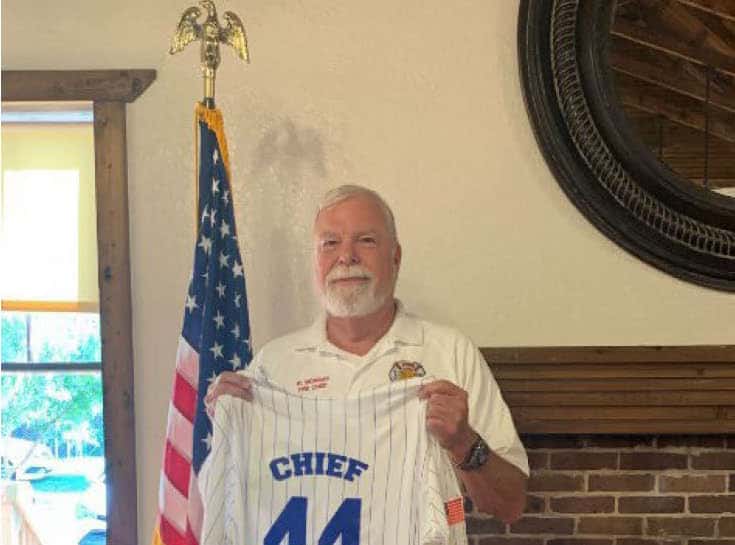 It has been said that the passing of a leader sears the heart of the community where they served. For this reason, it is with tremendous sadness that the City of Groveland confirms the sudden passing of our community's beloved Groveland Fire Chief forefather, Chief Willie Morgan on Wednesday, August 10, 2022. "Chief Morgan proudly served the citizens and visitors of Groveland as Fire Chief for 44 years," said Groveland's Fire Chief Kevin Carroll. "He will be missed dearly by our City, our department, and our community." Chief Morgan began his public safety legacy in Groveland in 1975 as a Fire Department volunteer.
He then climbed the ranks becoming the City's first Fire Chief, reaching a career with the City, spanning 45 years of dedicated service. During his tenure, Chief Morgan occupied several positions when needed, including interim City Manager and a member of the City Council. Prior to officially retiring in December of 2020, Chief Morgan was instrumental in the construction of the Public Safety Complex in the role of Construction Project Manager for his last year's stint. Upon successfully concluding the final building phase, he and his wife Donna moved to Alabama to enjoy the duration of their retirement years. Those who knew the late Chief Morgan would fondly describe him as a man of few words, yet many strengths.
Chief Morgan will be missed dearly by all those who had the opportunity to know him. The City requests that as the days, weeks, and months come and go, that our community keep Chief Morgan's wife Donna, his children, and all those who knew and admired him in your thoughts, as they reflect on their beloved husband, father, and friend. The family respectfully requests their opportunity to grieve privately, and as soon as any arrangements are made and received, they will be released to the public. Although gone, Chief Willie Morgan's memory and legacy will never be lost or forgotten.