Habitat for Humanity wins Nonprofit of Year award from Lake County Chamber Alliance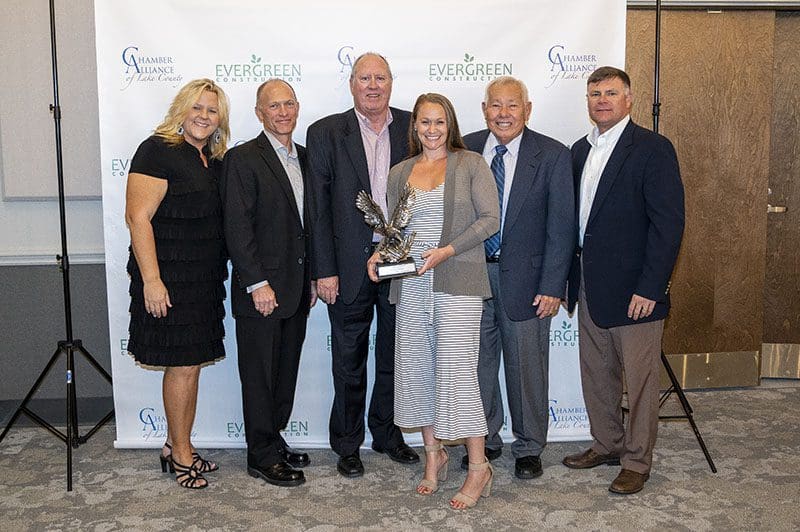 Habitat for Humanity wins Nonprofit of Year award from Lake County Chamber Alliance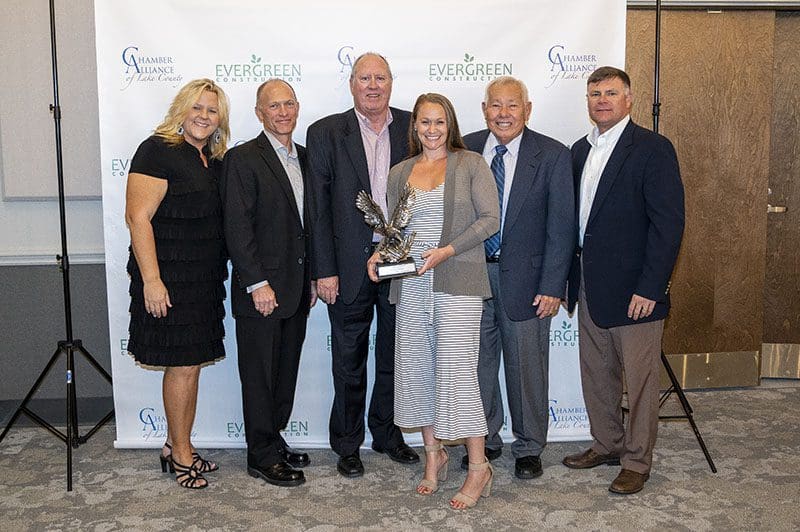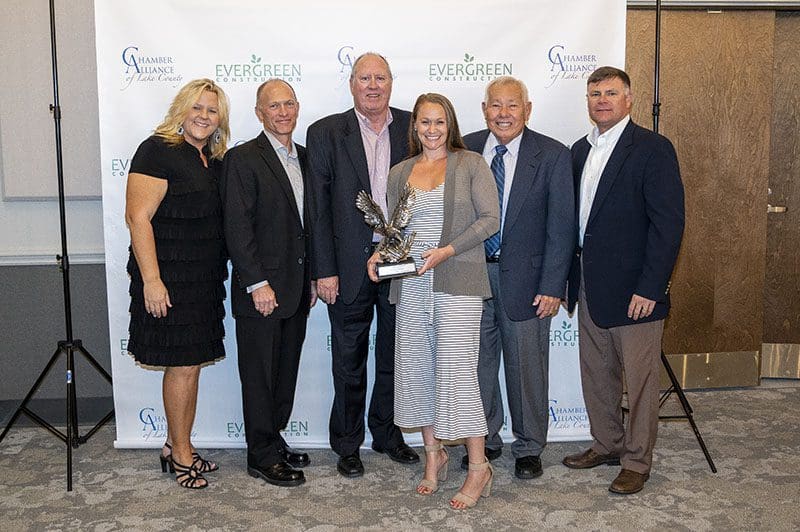 Habitat for Humanity of Lake-Sumter, Florida was chosen as the 2020 Nonprofit of the Year from the Lake County Chamber Alliance.
The Lake County Chamber Alliance annually recognizes individuals whose dedication, selfless service and commitment have made a difference in our community.
Receiving the 2020 Non-Profit of the Year Award is a significant milestone for Habitat Lake-Sumter. With the uncertainty of the COVID-19 pandemic, Habitat Lake-Sumter faced many challenges in continuing its mission to build homes, communities, and hope.
Despite temporarily closing the ReStores and suspending volunteers from construction sites, Habitat Lake-Sumter was able to complete construction of five homes for local families during the COVID-19 crisis.
Since the height of the pandemic in July 2020, Habitat Lake-Sumter began construction on eight additional new homes and critically repaired 21 homes: providing safe and stable housing for 29 families at a time when 'home' was the key factor to health and security in Lake and Sumter counties.
As he transitions to future endeavors, Kent Adcock reflects on receiving the Non-Profit of the Year Award in his final year as president and CEO of Habitat for Humanity of Lake-Sumter, Florida: "Receiving the Lake Chamber Alliances Non-Profit of the Year Award is an honor that is the result of so many contributions," Kent says in a news release. "Whether you are a sponsor, a donor, a volunteer, a board member, or staff member this award proves that collectively we can all make a difference and build a community that is vibrant and sustainable for future generations.  Our gratitude and appreciation extends to each and every one of you who has made it possible for Habitat Lake-Sumter to receive this recognition."
 About Habitat for Humanity of Lake-Sumter, Florida
Habitat for Humanity of Lake-Sumter, Florida has been your local Hometown Habitat serving individuals in Lake and Sumter Counties with access and opportunity to affordable housing solutions since 1989.   As an affiliate of Habitat International we empower local families to achieve strength, stability, and self-reliance through shelter and are united by a shared vision of a world where everyone has a decent place to live.