Health Pros: Advanced Orthopedic Institute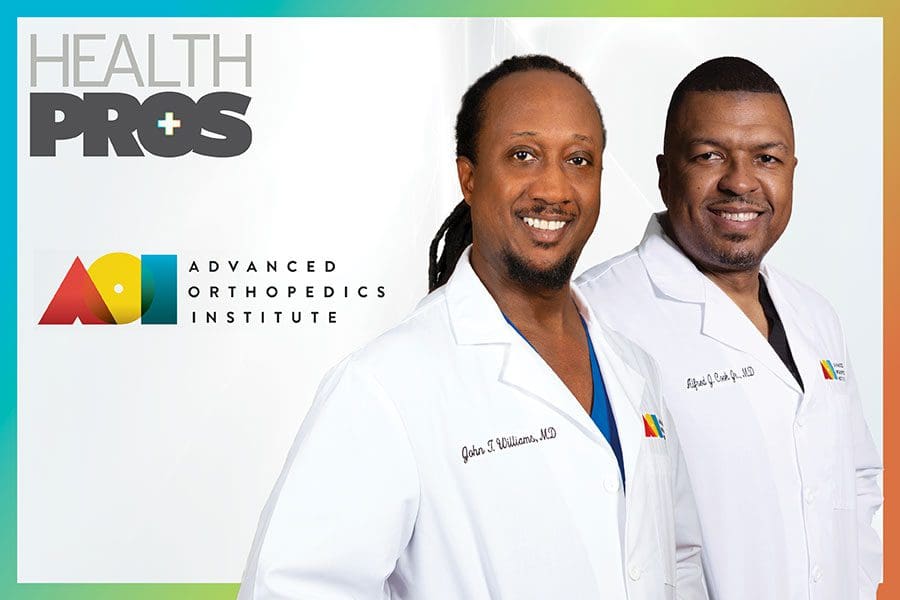 New Hip, Shoulder Or Knee Today, Home Tonight
While most patients of Dr. Alfred J. Cook, Jr., and Dr. John Williams, Jr. can be treated without surgery, up to 80 percent of those who need a joint replacement of the hip, shoulder or knee can now have surgery in the morning and go home the same afternoon.
Benefits of Outpatient Joint Replacement:
Recovery is in the comfort of your own home

Reduces risk of infection and exposure to communicable diseases

Pre/post-surgical education guides you through a successful recovery
Ideal Candidates are:
Highly motivated and able to follow post-surgical instructions;

Generally healthy, active and independent;

Supported by a strong network of family and friends
First in Florida with mymobility®
Advanced Orthopedics Institute was the first practice in Florida to use Zimmer Biomet's mymobility® with Apple Watch® app, which keeps patients connected to their surgeon and care team throughout this process to assist them in:
Optimizing their health prior to surgery

Learning what to expect the day of surgery

Helping minimize complications after surgery

Offering guidance toward regaining mobility
If hip, shoulder or knee pain is affecting your quality of life and holding you back from participating in activities you once enjoyed, outpatient joint replacement surgery may be the solution. We're here to provide you with life-changing relief.
---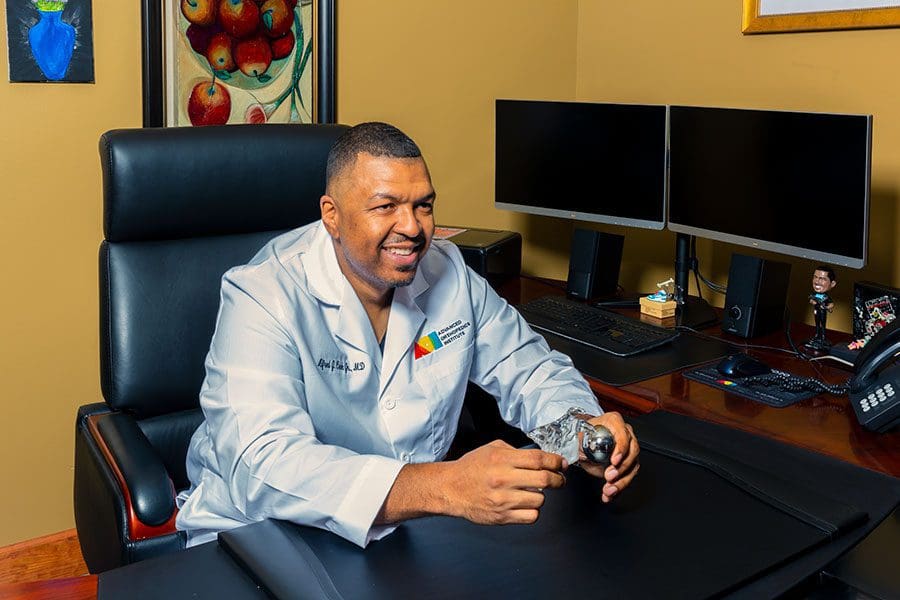 Alfred J. Cook, Jr., MD
Dr. Cook is among the nation's leaders in reverse shoulder replacements to restore rotator cuff function, performing more in a year than many orthopedic surgeons do in a lifetime. The majority of his shoulder replacements are now being done as outpatients.
These types of revolutionary procedures are helping patients who are "pseudo paralyzed" from their conditions return to the sports and activities they most enjoy.
---
John T. Williams, MD
Dr. Williams is at the forefront of hip and knee replacements and revision surgeries nationally. As director of the Einstein Medical Center Total Joint Program, in Philadelphia, he introduced some of the most-advanced surgical techniques available to reconstruct and replace hips in adults.
He now performs most of his total knee and hip replacements on an outpatient basis for patients who are good candidates
---
Advanced Orthopedic Institute  
phone 352.751.2862 / fax 855.420.1047 / 1400 N US Hwy 441, Suite 552, The Villages / goaoi.com