Health Pros: Dr. Martin Schnell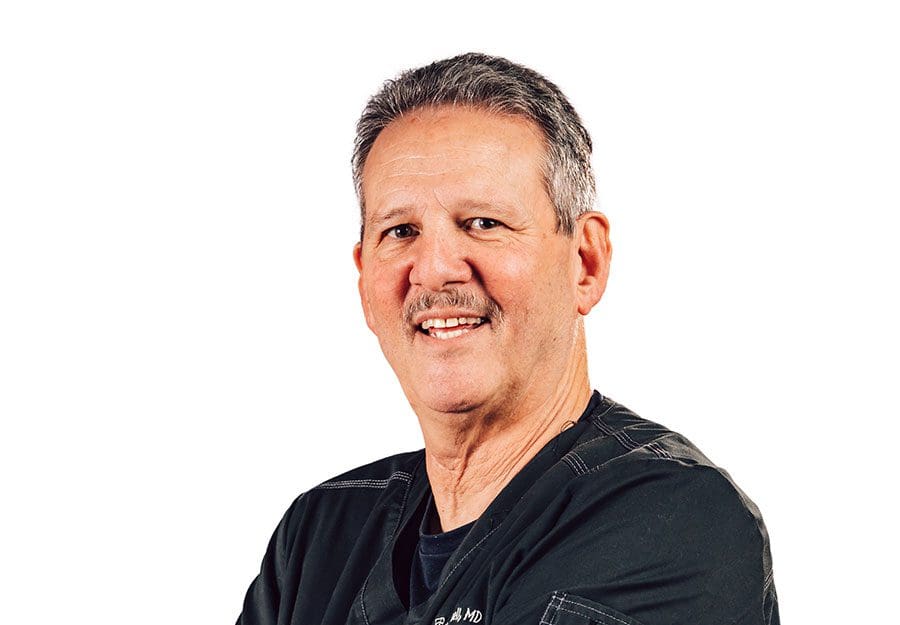 A local physician has revived an old tradition by visiting patients in their homes.
Battling coronavirus often entails a long, difficult road to recovery. 
Dr. Martin Schnell knows this from firsthand experience. 
Last November, he was diagnosed with the virus and missed 18 days of work. His symptoms included fever, chills, body aches, night sweats, a bad cough, and mild shortness of breath. 
"It was very tough to go through that," he says. 
Now, Dr. Schnell, owner of Rapha Wound Care and Homebound Medical Consultants, is focused on lessening the severity of the disease in coronavirus patients. 
In January, he hopes to become one of the first Central Florida medical providers to offer antibody therapies from two national biotech companies, Regeneron and Eli Lilly. Ideally, antibodies infused early in the course of infection prevent the virus from entering into cells, reducing both symptoms and the longevity of the virus. 
"We'll be offering it as an outpatient therapy," Dr. Schnell says. "Patients will come in a separate entrance, go straight to the treatment room, and then go home. Normally, a virus has to enter your cells for you to produce antibodies. This treatment is a synthetic form of antibody that is administered when patients first come down with the disease. I'm excited to help people avoid going through what I did."
The antibody therapy will be available to elderly patients afflicted with multiple diseases or medical conditions. 
Of course, this isn't the first time Dr. Schnell has treated people with the virus. Last March, he began providing in-home care for homebound coronavirus patients. He felt there was a significant need last spring when government officials warned the public to avoid visiting doctor's offices, hospitals, and emergency rooms. 
"We started out testing patients, but the problem was whether they had coronavirus or not, they were sick and had nobody to take care of them," he says. "We've really enjoyed helping them and now we're ready for the next wave."
Making house calls is nothing new for Dr. Schnell. That became his practice model in 2016 after spending 28 years as an emergency room physician. Today, he provides wound care services, general medicine, urgent care, and medical marijuana services to homebound patients. His nurse/clinical coordinator, Nikki Langston, says visiting patients in the comfort of their homes helps foster better relationships and communication. 
"It's very rewarding," Nikki says. "They love having a medical provider come in their home to change their outlook and brighten their day. For us, we get to learn a lot about patients and the nature of their disease. We become a big family. Patients give us homemade quilts, coffee, baked goods, and pizza. Relationships are at the core of good health care."
Rapha Wound Care 
352.409.4404
raphawoundcare.com