Health Pros: Lake Centre Home Care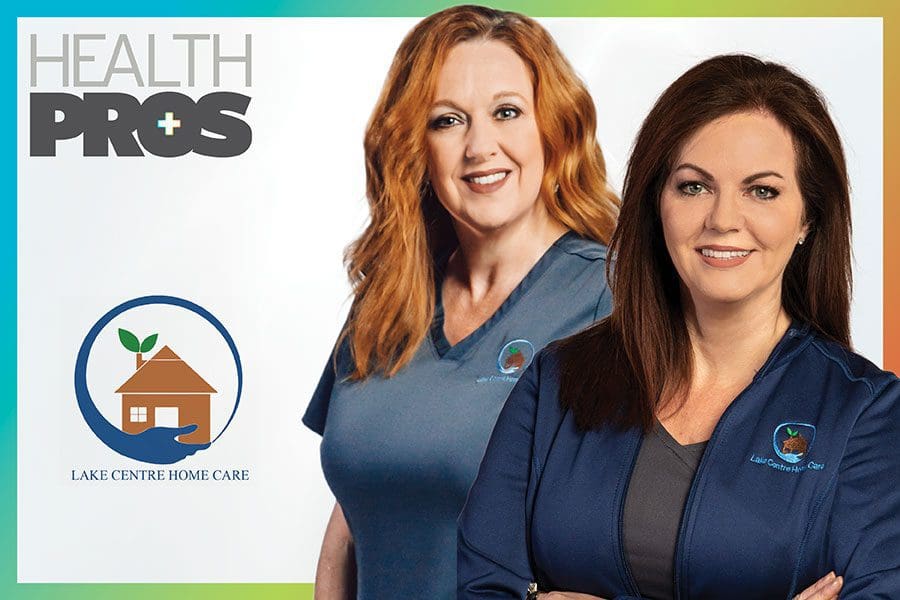 Providing skilled nursing care in the comfort of your house.
Skilled nursing care involves trained, licensed professionals administering services to patients due to injury or illness. If you or a loved one needs intermittent skilled nursing services, Lake Centre Home Care should be your choice for home healthcare providers. CEO and Administrator Shayna Grunewald and Lori Davis, COO at Lake Centre Home Care, take pride in their team. Lake Centre Home Care has skilled clinicians including, physical therapists, speech therapists, occupational therapists, registered nurses, home health aides, certified nursing assistants and social workers. 
"With concerns about infection increasing, more people are choosing to recover at home. While we understand the need for in-patient rehab for some situations, people tend to improve faster when they rehabilitate in their own home," says Shayna. She explains that patients who rehab in a familiar environment are given the opportunity to improve emotionally as well as physically. After a surgical procedure or major medical event, most patients cannot wait to get home. Lake Centre Home Care understands the importance of this and gives patients the chance to recover as quickly as possible with the assistance of skilled home health.
Patients who may benefit from skilled home healthcare are those deemed homebound or who have been diagnosed with a new disease or condition. Others may include post-surgical patients recovering from heart, orthopedic replacement surgeries, various cancer surgeries and more. 
Most patients don't realize that they can choose their home health care provider just as they can choose their physician. The only requirement for home health care is a physician's order. With that, the team at Lake Centre Home Care can set up a plan for specific services. "We have clinicians and therapists to help patients get back to being able to do things on their own," says Shayna. "Our only goal is to help you heal."
---
Lake Centre Home Care  
352.315.0050 / 310 Market St., Leesburg / Golchc.com