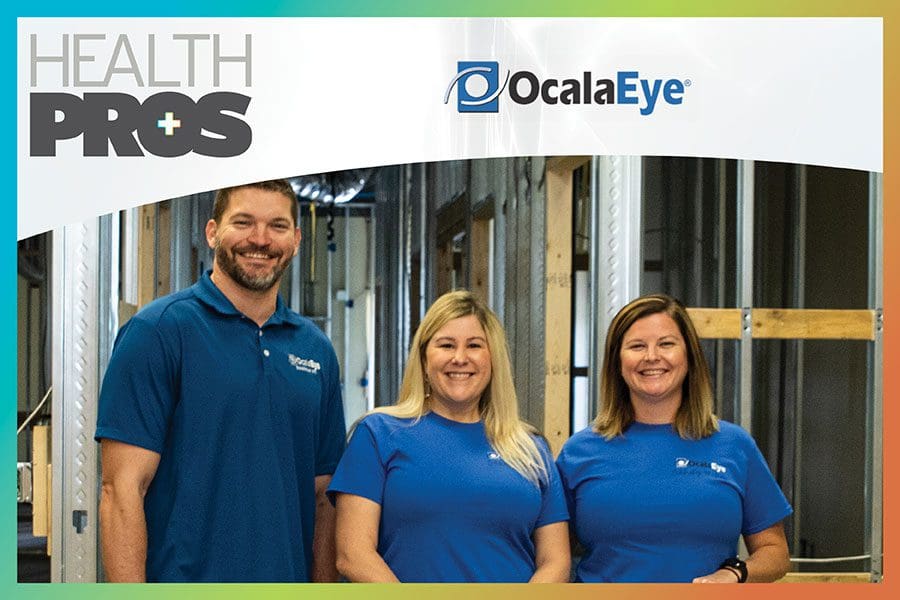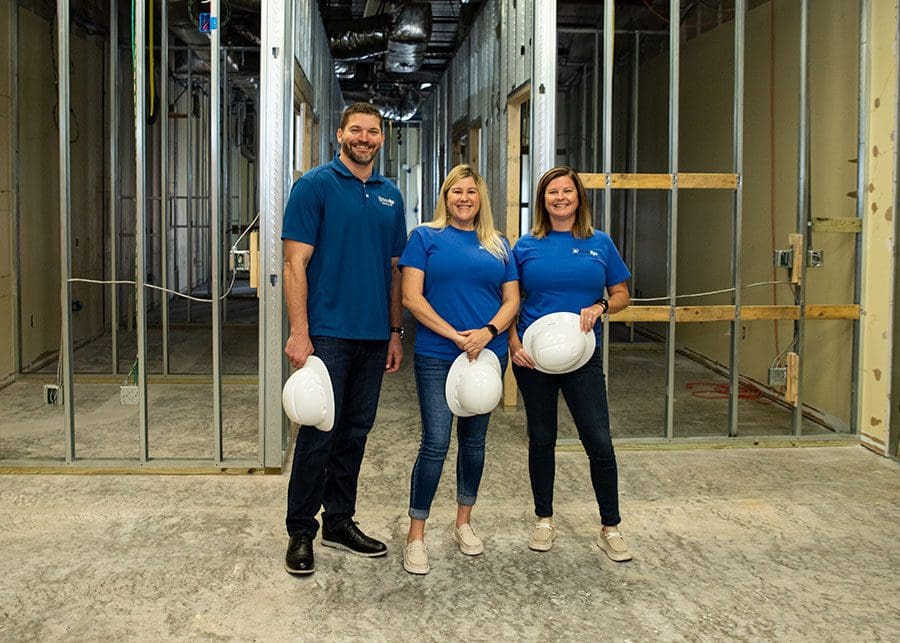 Ocala Eye will soon open another location to better serve residents of The Villages.
In an era where medical practices come and go, Ocala Eye celebrated its 50th anniversary in 2021. This milestone was made possible through superb patient care and a team of innovative ophthalmologists and optometrists.  
A large specialty-based practice, Ocala Eye provides the full spectrum of eye care—from routine eye exams to surgeries for conditions such as glaucoma and cataracts.  
Now, Ocala Eye will be offering its services to more residents of The Villages.  
In March 2022, the practice will open an additional office at 1556 Bella Cruz Drive in the Publix Super Market at Spanish Plaines Shopping Center. This will allow Ocala Eye to better serve residents who live in the Spanish Springs area.  
"We are excited to expand into this area of The Villages bringing easier access to top-quality eyecare." says Zora Harrison, chief operating officer. "We look forward to making a positive impact in this community." 
The 1,500 square-foot office is Ocala Eye's seventh location, and its second in The Villages. Zora says the new facility will serve as an extension of our organization's wide range of services from comprehensive eye care to contact lenses and eyeglasses. 
In 2023, Ocala Eye will open its eighth location near the Village of Fenney, which is located south of Brownwood Paddock Square.  
 "That area has grown considerably, so we felt like we needed a presence there," Zora says. "It's important that we expand to better serve patients who have entrusted us with their care. That way, we can provide them with more prompt service and allow better access to our amazing network of doctors." 
For Ocala Eye, 51 years of maintaining satisfied patients is a result of providing cutting-edge eye care and developing longstanding relationships.  It's all about personal relationships and treating patients like family.
---
Ocala Eye  
352.430.3356 / 1950 Laurel Manor Drive, Suite 250, The Villages