Healthy Inspiration: Big Tent Talent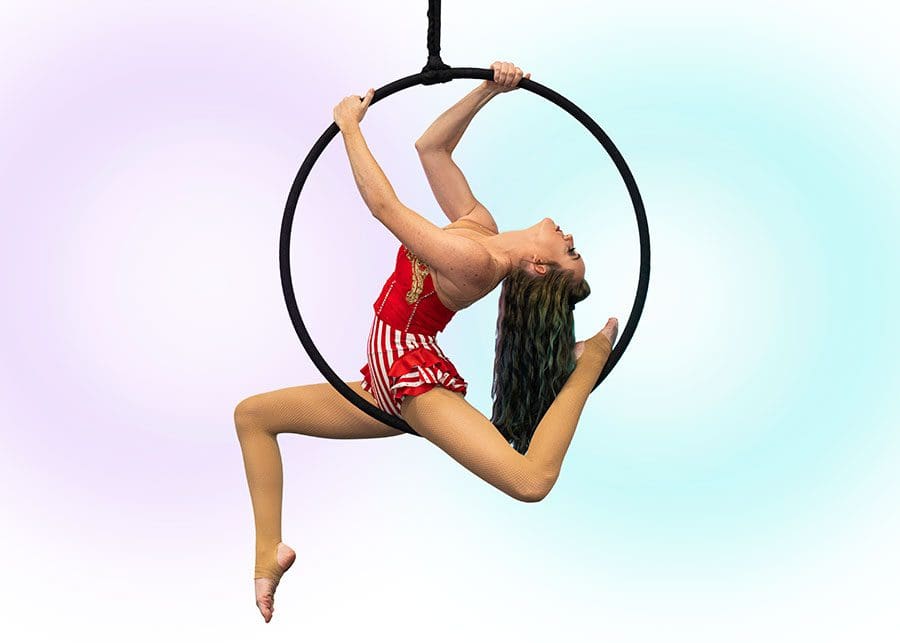 Aspiring circus artist McKenna Wilkins now teaches art of aerial acrobatics.
Story and photos: Cindy Peterson
Ever wanted to run away and join the circus? That's just where 29-year-old aerial circus artist McKenna Wilkins' journey led her, and now she's inspiring others with her big tent talents. 
McKenna was introduced to Acro Yoga in 2017 which evolved into partner acrobatics and aerial arts, something she just did for fun until she was given the opportunity to teach others. 
"I became an assistant at my former training grounds and am currently a coach at SOAR Athletics in Eustis," McKenna says. "I love aerial arts and the circus arts in general because it is always challenging and rewarding in so many ways. It has made me realize I'm capable of so much more than I could have ever imagined."
In 2019, McKenna was asked to become a full-time circus performer with Under the Big Top, a traveling tent show. She showcased her talents in partner acrobatics, utilizing her skills in hand balancing on top of her partner. This six-month contract ended in March 2020, just days before the first pandemic lockdown. 
"It was perfect timing," McKenna says. "I returned to coaching and continued to train with my personal coach, Csaba Szilagyi." 
McKenna specializes in the lyra (aerial hoop), trapeze, and her own creation, Circus Fit, an exercise class for people of all ages and experience levels. This one-hour class claims "you don't have to be a circus artist to train like one."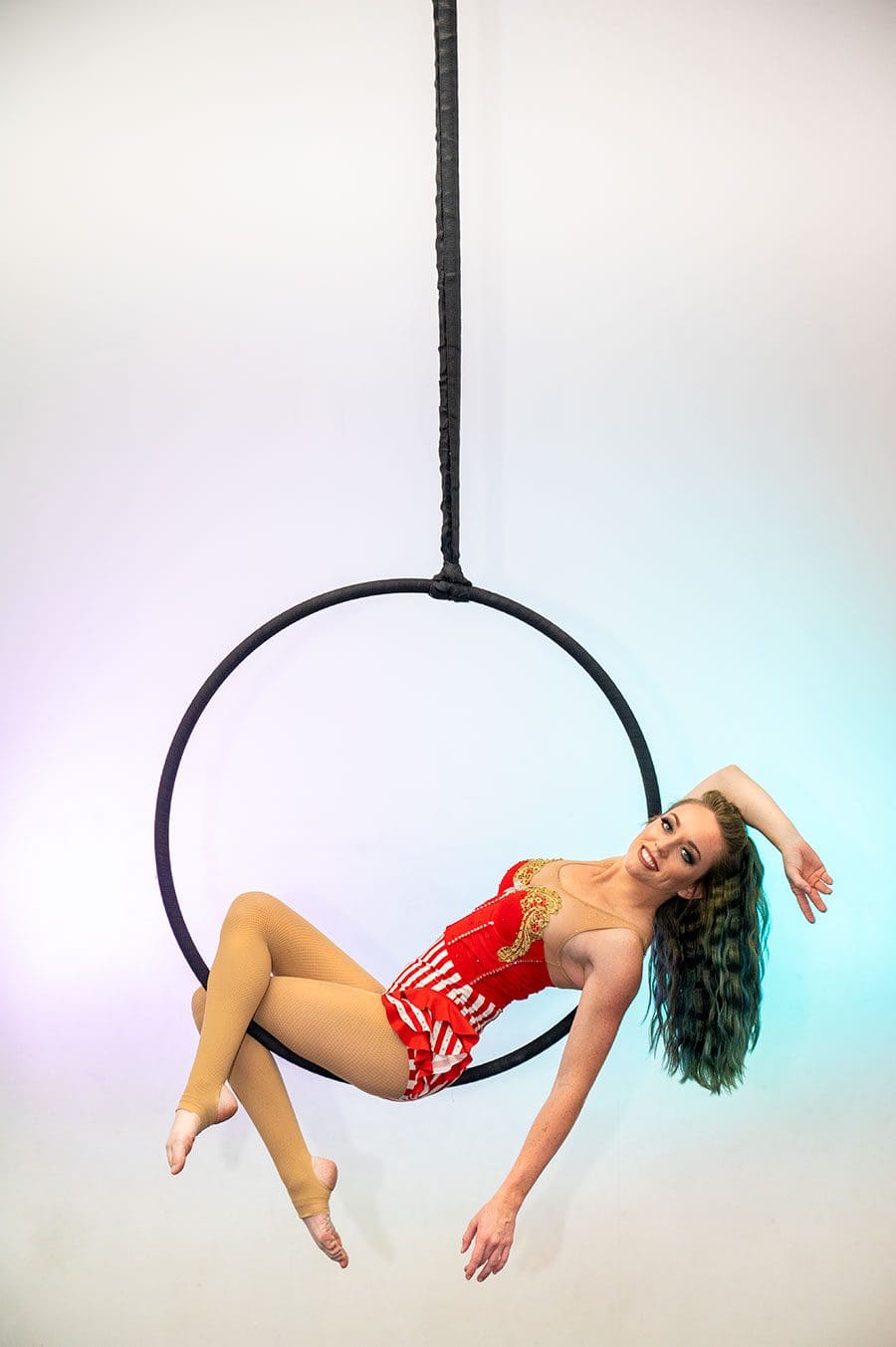 "It teaches strength conditioning and flexibility using objects like the lyra hoop, but you won't be swinging in the air," McKenna says. "My mom does it along with some of my aerial friends. It's mostly body-weight exercises and it has great benefits for overall strength, mobility, and flexibility. You don't even have to be able to do the splits."
McKenna joined WeFlip Entertainment in October and performs in a variety of acts, including Sea World's Howl-O-Scream, and as a chair-stacking elf during their Christmas celebration. She and her good friend Lydia Henderson are even starting their own circus entertainment industry called JDV Circus Arts, which can be found on her personal website, McKennaCircus.com.
"We are so excited to start this new venture," McKenna says. "We started producing shows called 'The Night Circus.' Basically, we are performers for hire. I love how aerial has changed my life. It's my entire life now and to think, it's something I fell into by accident."