Historic Graham Manor Opens Its Doors for a Unique "Sip and See"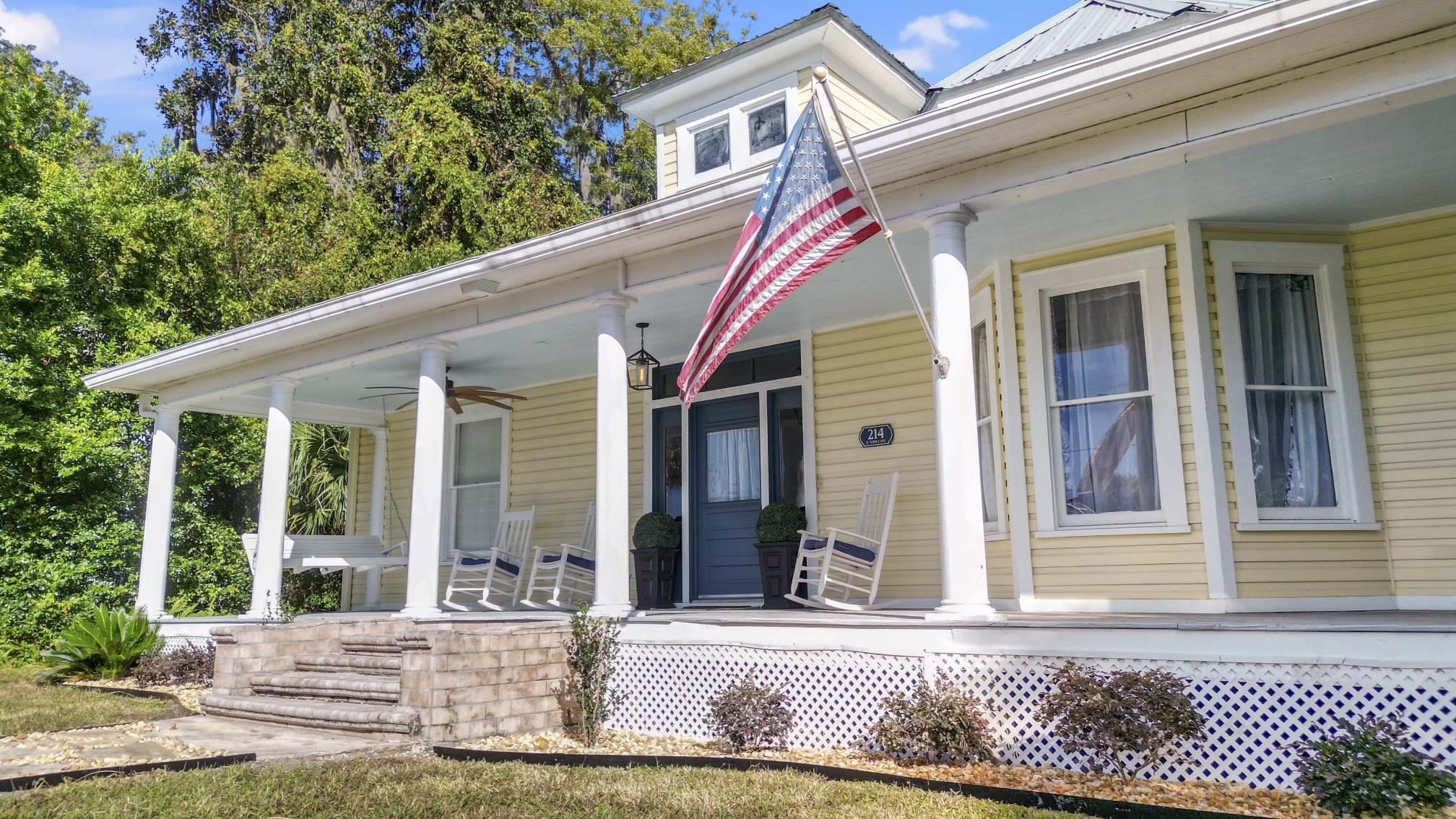 The historic Graham Manor, a century-old gem in Bushnell, is inviting the public to an exclusive "Sip and See" event on November 16, from 5:30 PM to 7:30 PM. This event offers a rare opportunity for guests to explore the rich history and recent renovations of the iconic Graham Manor while enjoying signature drinks and hors d'oeuvres.
Located at 214 E. Noble Ave. in Bushnell, the event promises an unforgettable evening of history, music, and elegance. Parking is provided across the street from the venue. The event will also feature guest acoustics by the talented musician Nolan Hamm.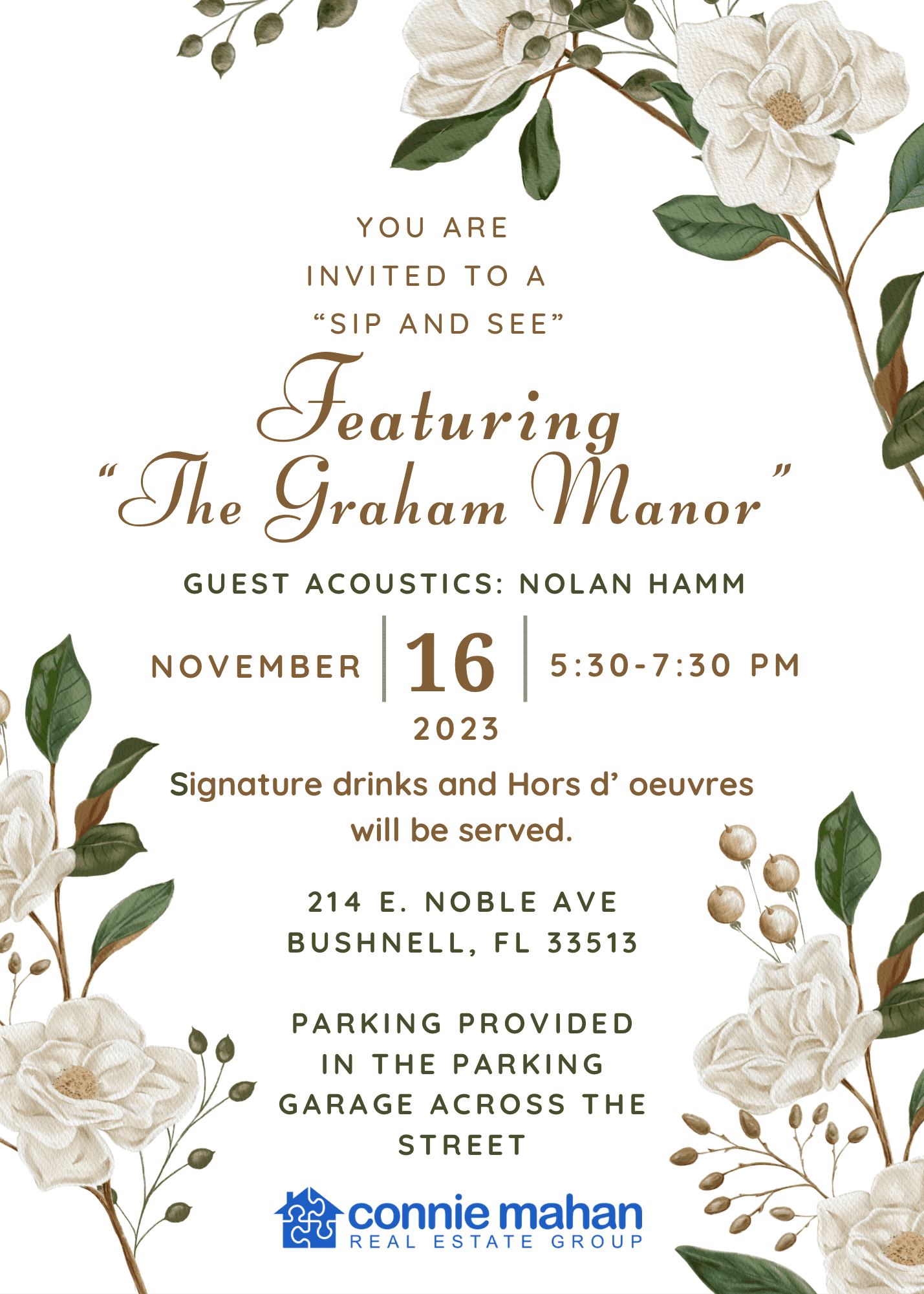 The Graham Manor, originally built in the early 1900s by the local county tax collector, has a remarkable history. Over the years, it has seen several transformations and owners, each contributing to its unique charm.
Initially a 5-bedroom home, the property underwent significant changes in the 1940s when it was used to house World War II pilots in training. Subsequent owners, including the Clayton and Sullivan families, continued to enhance the property by adding new plumbing, electric systems, leveling the home, and even installing a lifetime metal roof in 2003.
In 2017, the current owner, only the fourth in nearly a century, took over the reins of this historic abode. Their painstaking efforts have resulted in a magnificent restoration, preserving its original hardwood floors, adding a new septic system and drain field in 2021, and a stunning in-ground saltwater pool with fountains and LED lights. The backyard has been transformed into a private oasis with a brick fire pit, arbor, and additional amenities for outdoor gatherings.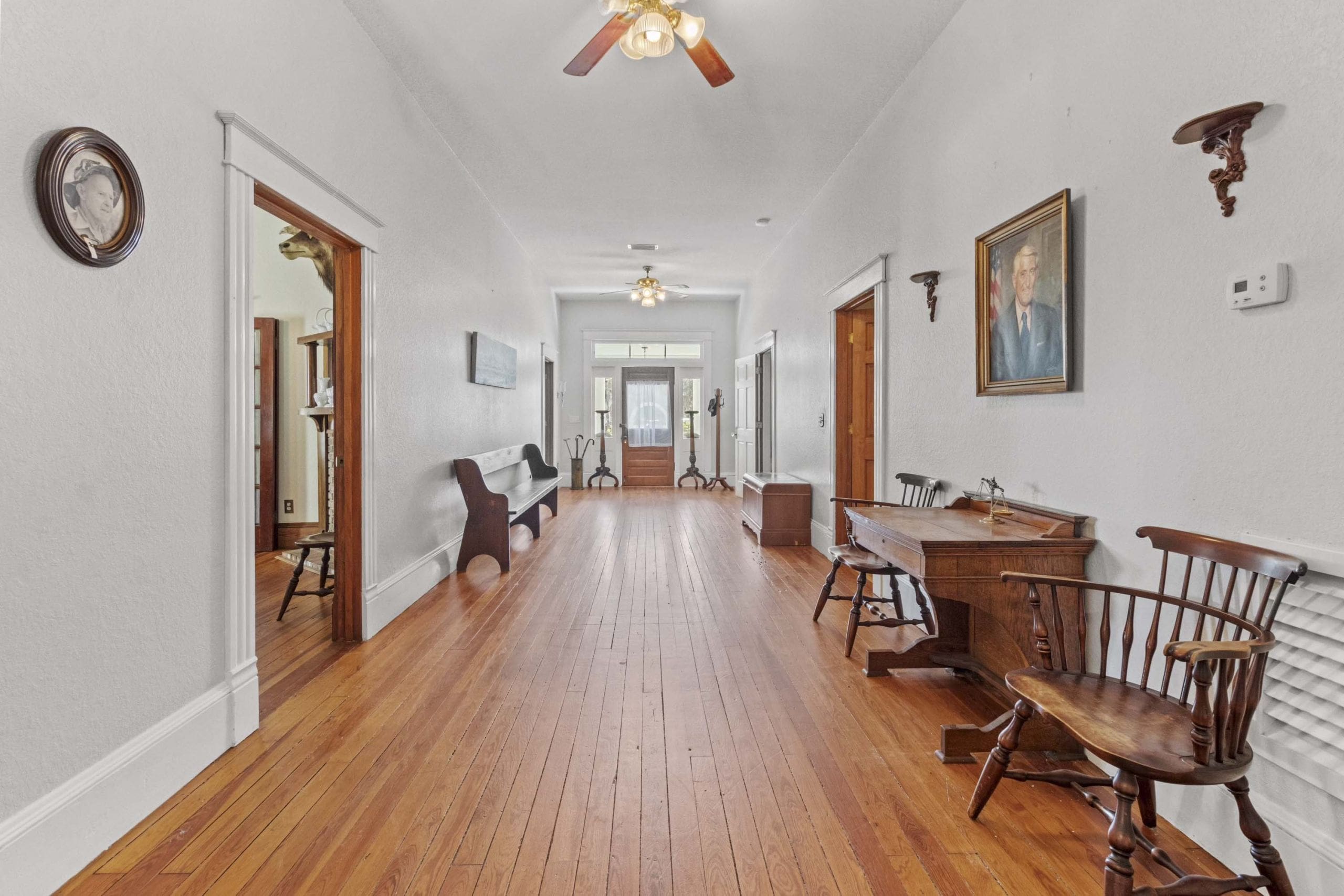 The Graham Manor now boasts nearly 3,000 square feet of living space with three bedrooms and three bathrooms. The property is flooded with natural light and exudes a captivating energy. It features a formal living room, formal dining room, a breathtaking kitchen, a cozy breakfast nook, and a flexible family room that could be converted into a home office or fourth bedroom. The potential for a second floor adds even more allure to this timeless residence.
Situated on over half an acre of fully fenced land with an electric gate, the property offers not only a piece of history but also the possibility of rezoning for professional or light commercial use. The home is flanked by an established law firm on one side and another historic classic home on the other, making it a prime location in Bushnell.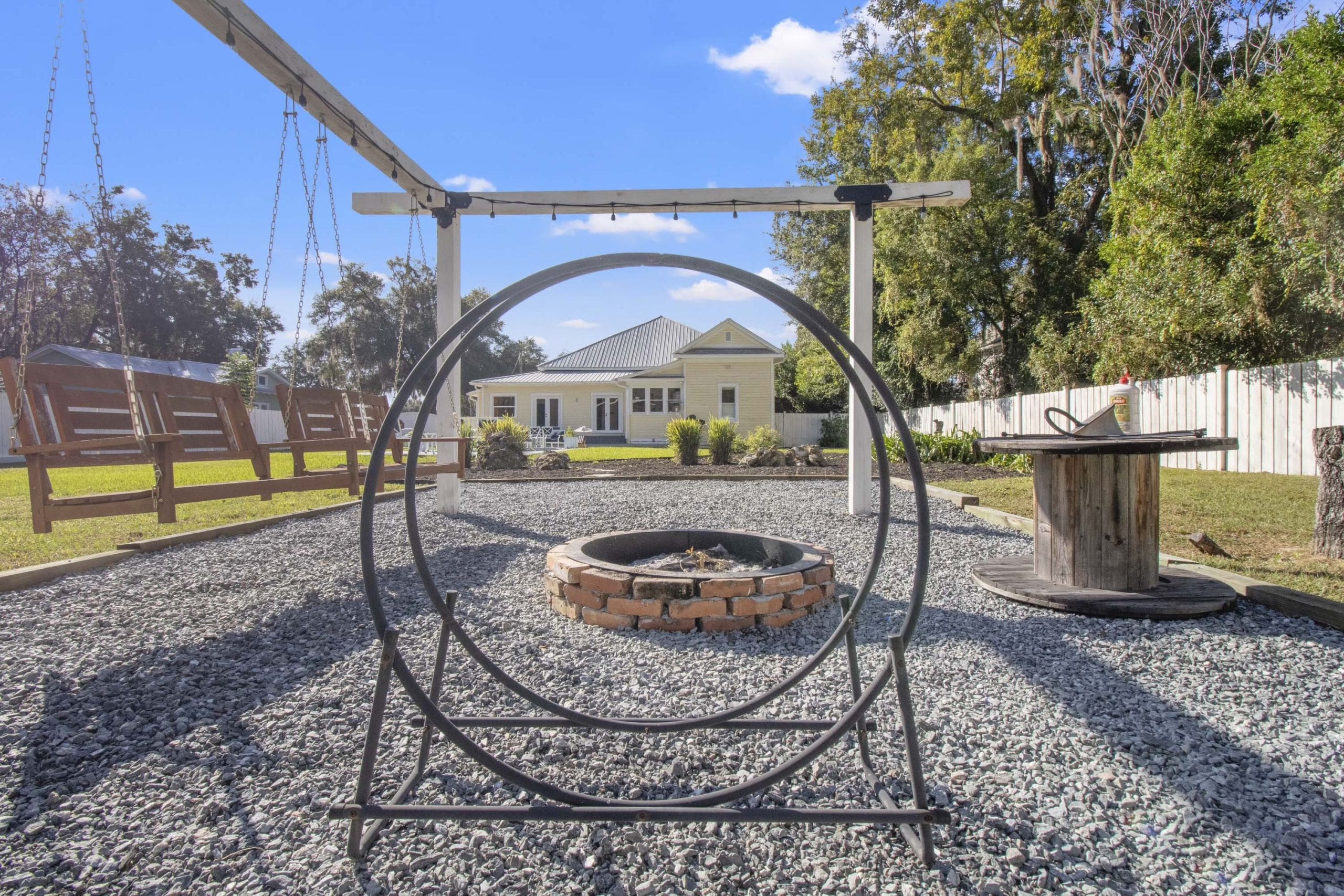 Original windows, four fireplaces plumbed for gas, and original baseboards are just a few of the charming details that have been lovingly preserved. The home also comes complete with the requisite front porch swing, adding to its quintessential charm.
Don't miss this opportunity to experience the grandeur of the Graham Manor at the "Sip and See" event on November 16. It's a chance to step back in time and witness the enduring beauty and history of this iconic Bushnell landmark.
Originally from the small town of Berryville, Arkansas, Cindy has become a multimedia specialist in journalism, photography, videography and video editing.
She has a B.S. in Communications from the University of Central Arkansas and is a correspondent for The Daily Commercial, LakeFront TV and Beacon College's PBS talk show, "A World of Difference," where she received an Anthem Award and Telly Award.
When she isn't working, Cindy spends time with her husband, Ryan, and son, David, traveling and taking photos of landscapes and wildlife.
Share This Story!