'Honky Tonk Freeway' Collection comes to the Mount Dora Archives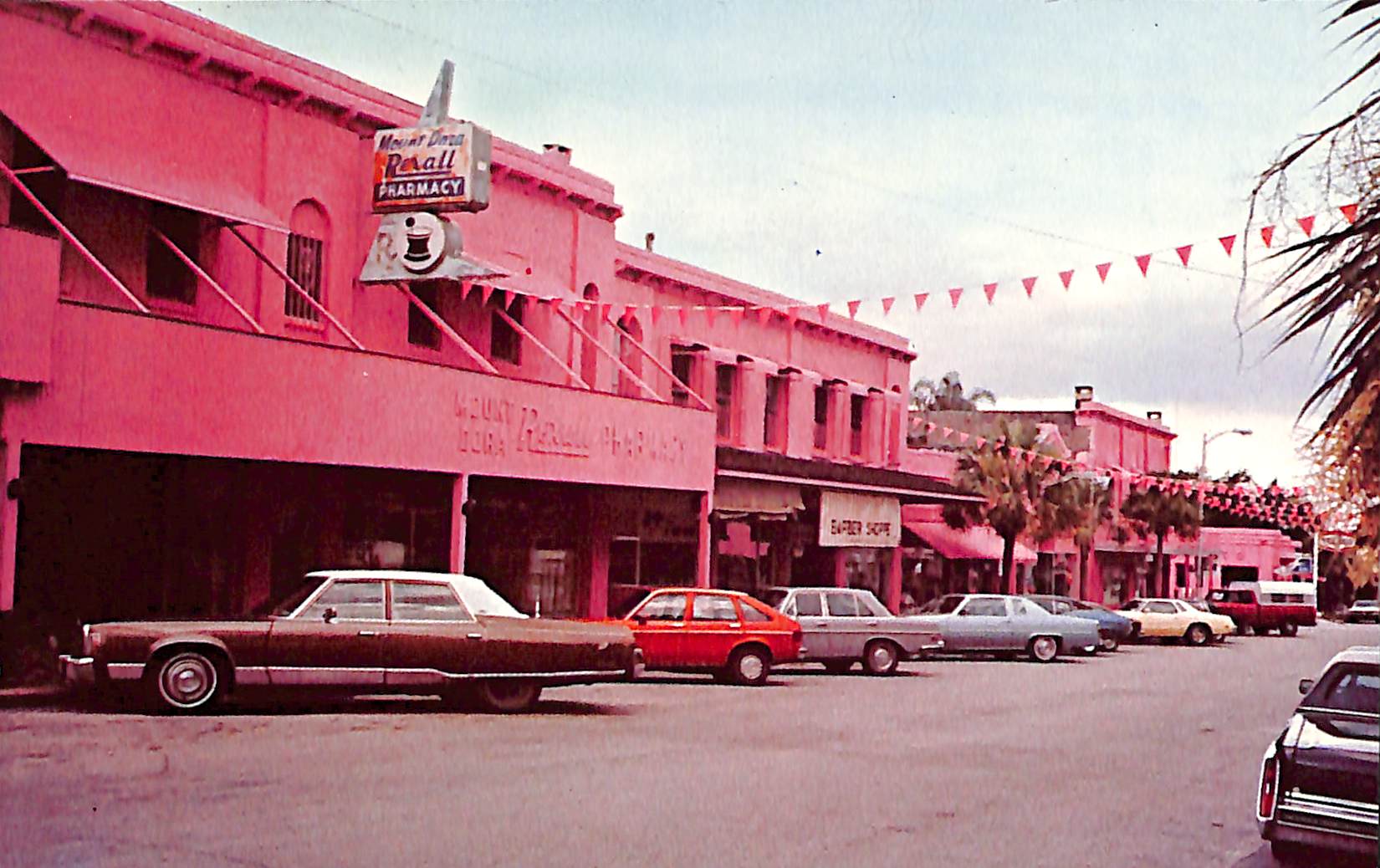 Mount Dora Archives is pleased to announce the newest collection added to the website; Honky Tonk Freeway, which was filmed in downtown Mount Dora. 
2021 marks the 40th year celebrating the release of Honky Tonk Freeway, which was filmed on location in Mount Dora in the summer of 1980. The release date was August 21, 1981. The film had a star-studded cast, including William Devane, Beau Bridges, Beverly D'Angelo, Howard Hesseman, Teri Garr, Jessica Tandy, and Hume Cronyn, among others. The film's director John Schlesinger had won an Academy Award for Midnight Cowboy and had directed a number of other hits. 
The film's plot was structured on a caper, with multiple plotlines converging into the fictional town of Ticlaw, Florida, which is where Mount Dora comes in. when a new freeway doesn't include a ramp to Ticlaw, the townsfolk paint the town pink to attract visitors and the hijinks begin.
The Hollywood production brought a spark of fun to a small town and the remnants from it include iconic shots of local businesses and churches painted a vibrant shade of pink. 
Many residents contributed their photographs and souvenirs to help build the Mount Dora Archives' collection, which includes an original production scene clapperboard. In all, 77 images were scanned and uploaded into the Mount Dora Archives, including the iconic pink 4-page edition of the Mount Dora Topic. 
If you have similar photos you'd like to share, please let us scan them or you can donate them to the Mount Dora Archives, found at mountdoraarchives.com. The Mount Dora Archives is a joint effort of the Mount Dora Historical Society, The Mount Dora Library Association, and the City of Mount Dora. 
Learn more about Mount Dora's history at your library and the Mount Dora History Museum.