Hurricane Activities For Kids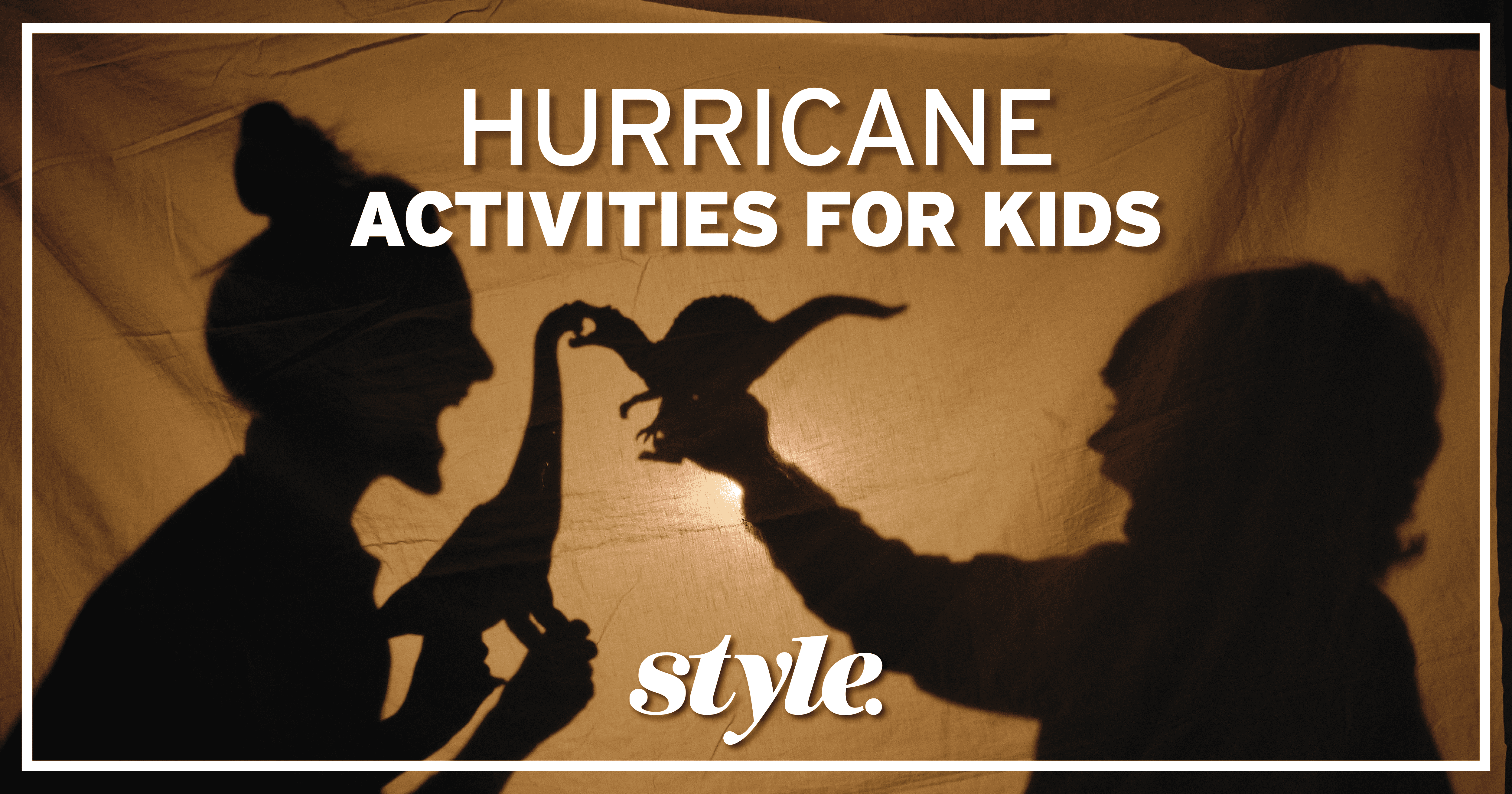 Schools out on Wednesday, and most should be hunkered down in their homes waiting out Hurricane Idalia. While we are not predicted to get the worst of the storms, Lake County is expected to get high winds, scattered tornadoes and rain. 
Best to stay inside. 
And if you're like me, entertaining kids can be challenging, especially if the power goes out. So here are some ideas to get you through the day. 
1. Be Prepared
First and foremost, make sure you have all your emergency preparations complete. Talk to your kids about why you are taking these precautions, not to scare them, but give them a sense of responsibility and know that you are taking care of their safety. 
2. Make a Hurricane Grab Bag
Fill a bag full of toys, snacks and goodies. Break these out after you have everything in place and are in your safe space. 
3. Build a Fort
What kid doesn't love a fort? I don't care what age you are, see how elaborate you can make it. Don't worry about moving the furniture, just have fun with it! 
4. Flashlight Activities
Even if the power isn't out, grab those flashlights and play games like shadow puppets or flashlight tag. Probably best to stay away from ghost stories. 
5. Game Time
Break out those board games and deck of cards. This is a great time to build family time. If you don't have any, charades or guess the animal are great actives that don't require anything other than your imagination. 
6. Story Time
Books are a great way to pass the time. Little ones don't have quite the attention span but older kids might enjoy a good read. 
7. Scavenger Hunt
This would be a great opportunity to find things that have been lost forever, or just a fun game for the kiddos. If you're feeling really adventurous, hide specific items and create a map with clues. There's so many possibilities! 
8. Make it an Educational Opportunity
Take this opportunity to teach kids about how hurricanes form. Here's a free printable for younger kids to learn about hurricanes. 
What's your favorite hurricane activity? Whatever you and your family do, remember to have plenty of food and water on hand and stay safe. 
Originally from the small town of Berryville, Arkansas, Cindy has become a multimedia specialist in journalism, photography, videography and video editing.
She has a B.S. in Communications from the University of Central Arkansas and is a correspondent for The Daily Commercial, LakeFront TV and Beacon College's PBS talk show, "A World of Difference," where she received an Anthem Award and Telly Award.
When she isn't working, Cindy spends time with her husband, Ryan, and son, David, traveling and taking photos of landscapes and wildlife.
Share This Story!