In the Kitchen: Now that's Italian!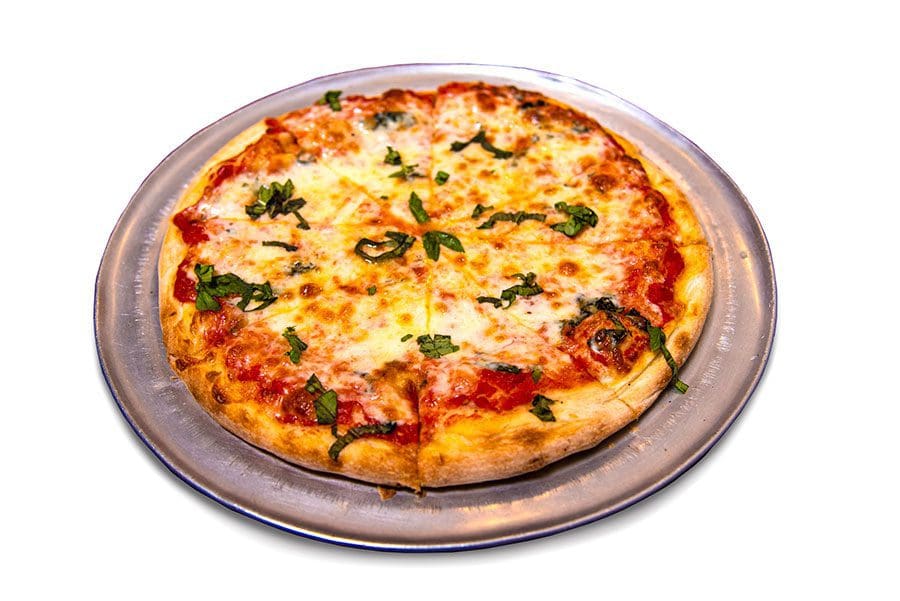 Passion and creativity are favorite ingredients of kitchen magician Roberto Manco.
Photos: Nicole Hamel
Naples, Italy native Roberto Manco cherished learning to make cannoli, cakes, and pastries at the Bellavia bakery where his father worked, and he also savored Sunday family meals at his grandparents' home, where his love for cooking blossomed as he watched his grandmother, mother, and aunts prepare tasty dishes passed down from generation to generation. 
After graduating high school, Roberto studied at the Ipssar Cavalcanti culinary institute in Naples for five years and honed his skills as a new chef at several upscale hotels and restaurants in Naples before coming to Florida, where he worked at his brother Giovanni's restaurant.
Chef Roberto achieved a long-time dream in 2019, when he opened Roberto's Ristorante & Pizzeria in Pinellas Plaza in The Villages, where homemade bread is served with entrees and diners taste the freshness of ingredients in the dishes, including the homemade cavatelli pasta, mozzarella, and desserts made in-house, including tiramisu and limoncello cake. 
"During the pandemic when we didn't have a lot of people coming in, I thought I need to do something different, so I started making pistachio cannoli and it was a big hit. I did not expect that," Roberto says about his delicious dessert that still sells out quickly. 
He is pleased he was able to keep his employees employed during the coronavirus shutdown and is happy to see diners slowing returning to dine indoors. 
Roberto's cookbook, "A Taste of Italy: Over 100 Easy-to-Prepare Recipes," is available at the restaurant, and it's an enjoyable read about the Italian dishes he grew up with. "All of the ingredients you can easily find in stores," he adds. "I did not want to put in ingredients that you could not find." 
Many of the recipes in the cookbook are also on the menu at Roberto's restaurant. 
Roberto's personal menu favorites are the Sea Bass Amalfi and the Grouper Italiano. The first dish is fresh sea bass filet sauteed in a white wine, lemon pepper and garlic sauce served over linguini with a side of fresh medley veggies. He's also big on the grouper, which features eight ounces of grouper sauteed in olive oil, with mussels and clams, cherry tomatoes, and fresh garlic in a white wine sauce served over linguini which is also very popular with diners. Another favorite: the Cavatelli Alla of Roberto's featuring homemade cavatelli pasta with shrimp sauteed in garlic and oil, cherry tomatoes, broccoli and sprinkled with shredded mozzarella. 
Roberto's wife Oksana, a native of Russia, says her menu favorite is Ziti Campagnola, which is made with sauteed garlic and oil, diced eggplant, fresh plum tomato sauce and basil tossed with ziti pasta and sprinkled with parmesan cheese.
Roberto and Oksana met in 1999 in Orlando while she was a student at Valencia College and working at the Florida Mall. 
"He asked me out the same day we met, and we've been together ever since," says Oksana, recalling it was love at first sight for both of them. "I liked his smile. When he first introduced himself, he was like, 'I'm from Italy and I don't have a lot of friends here.'" 
On June 24, the couple will celebrate their 17th year of marriage. They are the proud parents of three children, Alessio, 11, Anastasia, 9, and Anthony, 7, all students at The Villages Charter School. 
"The kids love Chicken Alfredo and pizza," Roberto says of the times they're at the restaurant after school. "My little one, Anthony, always wants to make a personal pizza when he's here." 
So, what kind of pizza does Anthony whip up, when he has a wide selection of toppings?  
"A cheese pizza," Roberto says, grinning. 
Roberto's recipes
The following dishes are featured in "A Taste of Italy: Over 100 Easy-to-Prepare Recipes" and are also available at Roberto's Ristorante & Pizzeria. 
---
CAPRESE SALAD
"This is one of the most popular appetizers in Italy, incorporating all three colors of the Italian flag," says Roberto. 
INGREDIENTS:
3 large vine-ripened tomatoes
1 pound fresh mozzarella (preferably buffalo mozzarella)

 

5 slices prosciutto
10 leaves of fresh basil
Extra virgin olive oil
Salt and pepper

 
DIRECTIONS: 
Slice the tomatoes and mozzarella and layer them in overlapping slices on a serving dish, adding a basil leaf between each set of the tomato/mozzarella. Drizzle with extra virgin olive oil and then season with salt and pepper to taste. Arrange prosciutto on the side. 
---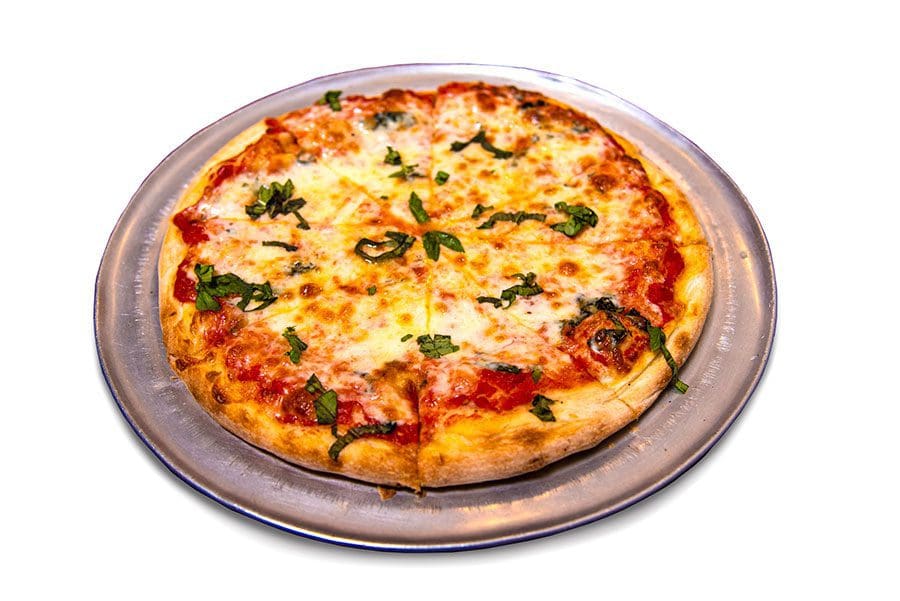 PIZZA MARGHERITA 
"Pizza Margherita is the most well-known pizza worldwide," Roberto writes in his cookbook. "It is the classic Napolitano pizza, made with fresh ingredients such as fresh plum tomatoes, mozzarella di bufala (buffalo mozzarella), fresh basil, and a drizzle of olive oil. It was invented by Raffaele Esposito in Naples in 1889. One day the king of Italy, Umberto I, was visiting Naples with his Queen, Margherita. Esposito created three types of pizza. The queen's favorite was the pizza made with only three basic ingredients, representing the three colors of the Italian flag. The queen encouraged everyone to try this simple, yet incredibly tasty pizza. Everyone loved it, and Esposito named the pizza in honor of Queen Margherita. The pizza's history is steeped in the city where I grew up. Every pizzeria in Naples makes great pizza, especially in the historic part of Naples. It's all about using fresh ingredients and cooking them in a wood oven. It takes only three to four minutes for a pizza to be cooked in Naples. Every time I return to Naples, I eat this pizza almost daily."
INGREDIENTS:
4 pizza doughs of 12-inch diameter
2 1/2 cups water
4 1/2 cups flour
3 1/2 teaspoons fresh yeast
6 tablespoons extra virginolive oil
1 1/2 teaspoons salt
2 3/4 cups mozzarella di bufala (buffalo mozzarella)

 

Fresh basil leaves
3 1/2 cups fresh plum tomatoes
1/2 cup extra virgin olive oil

DIRECTIONS:
Place the flour on a worktable and make a hole in the middle of the flour. In a small bowl, pour a cup of warm water, yeast, and salt. Stir with a small whisk or fork until yeast and salt are completely dissolved, and then pour this mixture into the middle of the flour along with the olive oil. Start to mix with both hands, adding remaining water a little at a time. Divide dough in the number of pieces you need for the number of pizzas you are making. Roll each piece with your hands into a round ball, nice and smooth, and place them on a large tray coated with a little bit of flour. You can also roll them and leave them on the worktable. Cover the dough with a clean kitchen towel and set aside until the dough doubles in volume—about 1 to 1 ½ hours in a warm place. Now it's time to stretch the dough to make the pizza. Preheat oven to 500°F. Dice the mozzarella and place in a bowl. Process the tomatoes and place them in a bowl with a pinch of salt. Stretch the dough and place it on a screen or pizza stone and top with a spoonful of sauce. Sprinkle with mozzarella, basil, and a drizzle of extra virgin olive oil. Bake at 500°F. for 10 minutes or until crispy if cooked in a gas or electric oven. If cooked in a wood oven, it will be done in 3 to 4 minutes.
---
TIRAMISU 
3 large eggs separated

 

1/2 cup sugar

 

2 tablespoons cognac or liquorish coffee
1 cup mascarpone cheese

 

3 cups espresso coffee
36 packaged lady fingers
1/2 cup cocoa
DIRECTIONS: 
Combine 3 egg yolks, sugar, and cognac into a large mixing bowl. Beat for 3 minutes. Add mascarpone cheese and beat until consistency is smooth, approximately 5 minutes. In another bowl, combine the 3 egg whites with a pinch of sugar and beat until mixture forms stiff peaks. Gently fold into the mascarpone cheese mixture. Pour espresso into a bowl, dip each lady finger into the espresso for only a few seconds, and place a layer of them on the bottom of an 8-inch square baking pan. Evenly spread a layer of the mascarpone cheese mixture over the lady fingers, sprinkled with cocoa on top. Arrange another layer of lady fingers soaked in espresso and top with another even layer of the mascarpone mixture topped with cocoa. Cover the pan with plastic wrap and refrigerate for 2 to 3 hours before serving. Cut into portions, place on dessert plates, and serve. 
Originally from Anderson, Ind., Theresa worked for The Herald-Bulletin for many years. After experiencing a winter with 53 inches of snow, her late husband asked her to get a job in Florida, and they headed south. Well known in the area, Theresa worked with The Daily Sun and The Daily Commercial prior to joining Akers.
Share This Story!