Jake and Elwood, still crooning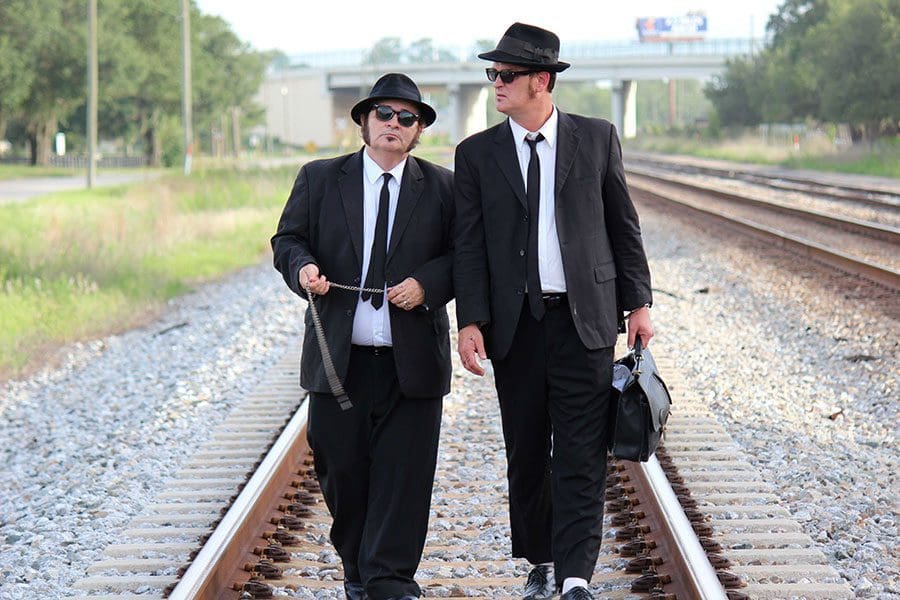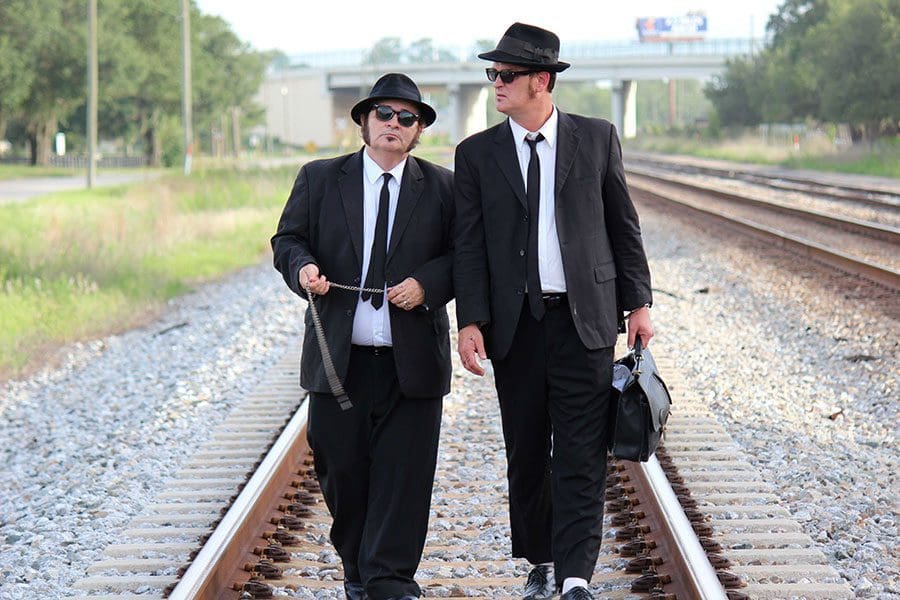 The coronavirus pandemic curtailed entertainment at clubs and recreation centers for the Leesburg Blues Brothers Tribute impersonators, but that didn't stop Jake (Dave Koenig) and Elwood (Larry Bansworth) from donning their black suits, hats, and performing outdoor driveway concerts at local residences, including several homes in The Villages. 
The Blues Brothers draw attention everywhere they go. 
"I think besides the usual, 'Can I take a picture with you?' and 'Hey! It's Jake and Elwood,' we hear that we look just like them, or act just like them. That's always an honor to hear," says Larry. "I feel humbled because of how many fans the Blues Brothers generated.  We are impersonators and it feels so good to see someone see us and almost freak out realizing who we are and the smiles they make. It's an honor to play such iconic characters."
Larry adds: "Our black suits are like superhero costumes!" 
The best way to learn about the pair's public appearances is to follow them on their Facebook page: Leesburg Blues Brothers Tribute.