Lady Lake Police Sergeant Honored For Saving Occupants Of Burning Vehicle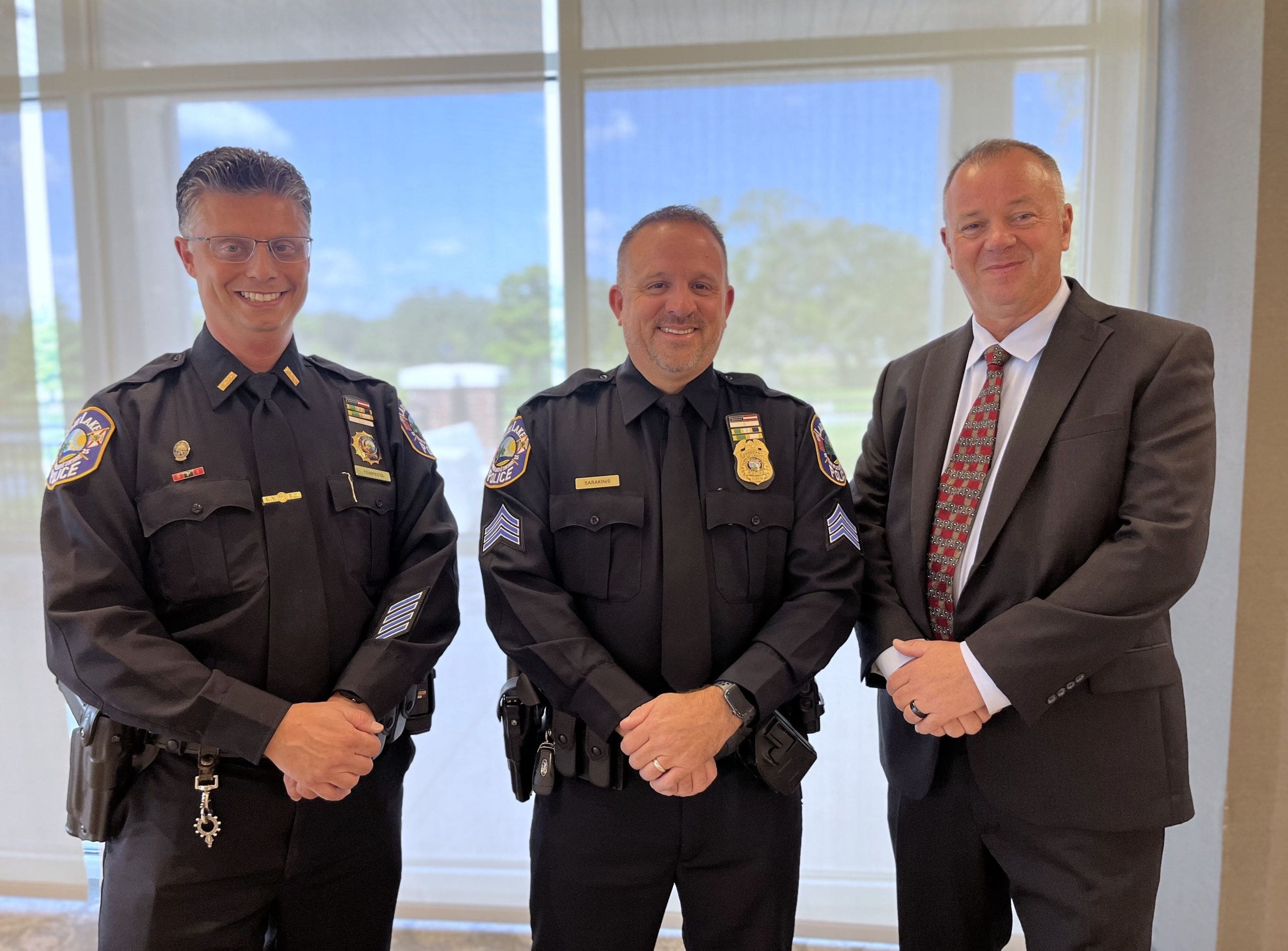 Lady Lake Police Sergeant Honored For Saving Occupants Of Burning Vehicle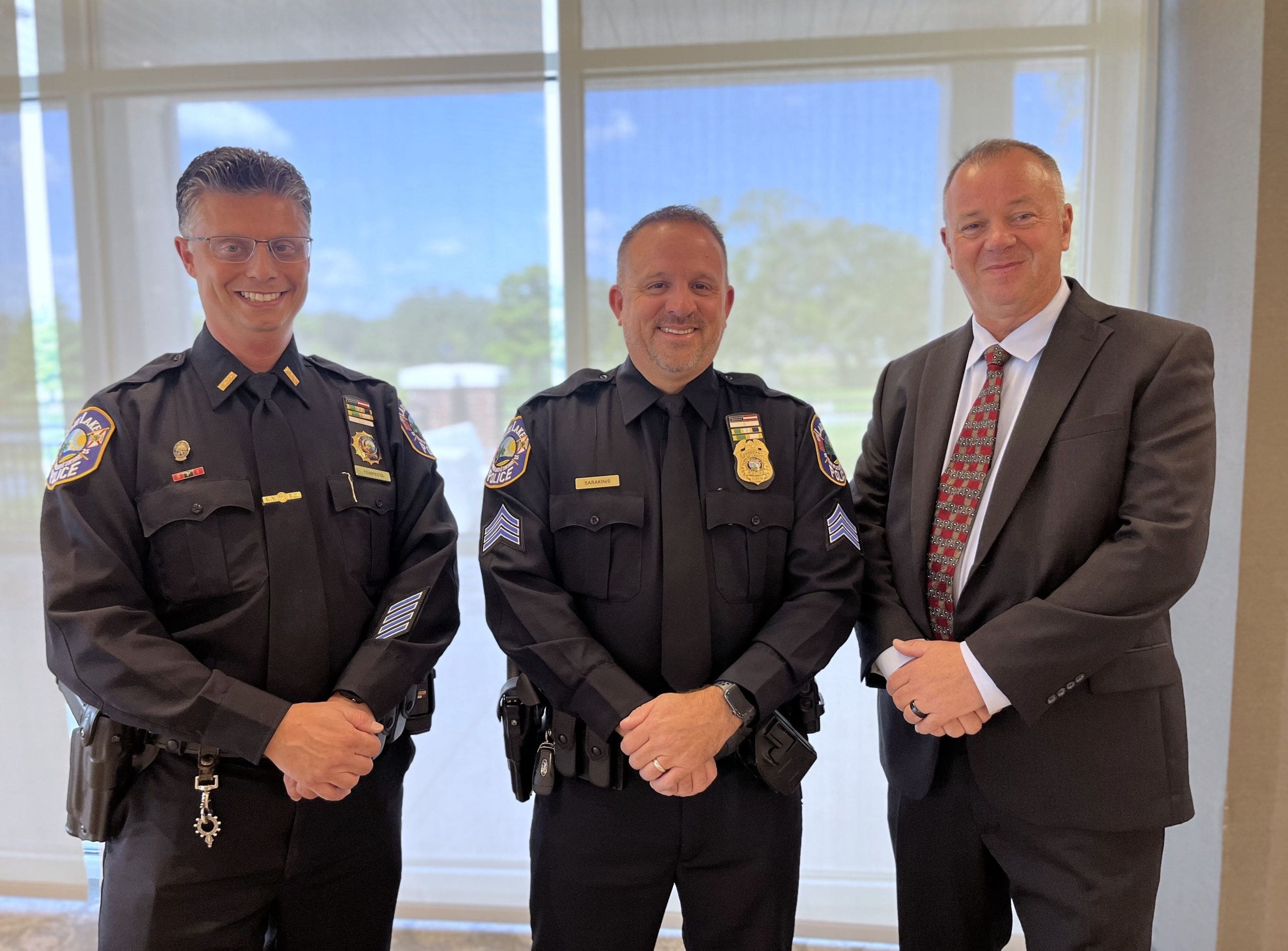 LADY LAKE – Lady Lake Police Sgt. Tom Sarakinis was among the law enforcement personnel honored today for outstanding service and devotion to duty during the Leesburg Rotary Club's "Service Above Self" awards ceremony held at the Venetian Center.
Sgt. Sarakinis was recognized for his quick actions last year, when he noticed fire coming from beneath a car, pulled it over and ushered the occupants to safety before the car burst into flames.
A 13-year veteran of the department, Sgt. Sarakinis was traveling on Florida's Turnpike to Lady Lake from Jupiter, Florida, where he and several other officers had just picked up new police vehicles. During the trip, he noticed a car that appeared to have a ruptured fuel line, with the fuel catching fire and leaking all over the roadway.
After pulling the car over, he quickly exited his vehicle and assisted the driver out of car, escorting her and her passenger to safety. The driver told the officers that she has difficulty walking and was thankful that police had stopped to offer aid. Another officer turned the ignition off and sprayed the car down with a fire extinguisher. But within seconds, the vehicle became fully engulfed. Sgt. Sarakinis was able to position his vehicle to stop traffic from approaching and prevent any other citizens from harm.
"We are very proud to have Sgt. Sarakinis serving with the Lady Lake Police Department," said interim Chief Steven Hunt. "He is a testament to the dedication of the men and women who serve this community."
Photos: Sgt. Tom Sarakinis and from left to right Lt. Robert Tempesta, Sgt. Tom Sarakinis, interim Chief Steven Hunt.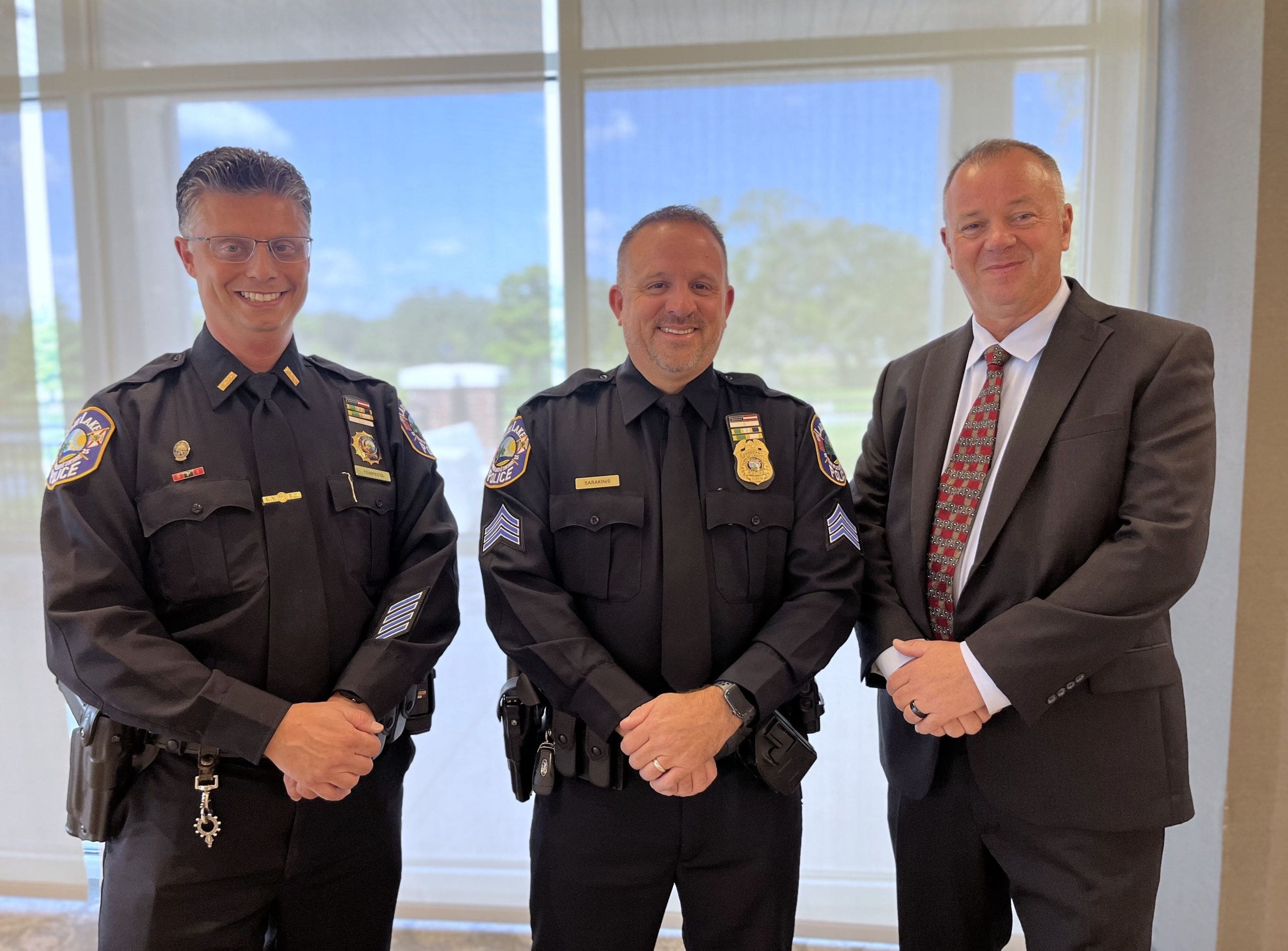 Kyle Coppola was born in Newton, Massachusetts and received his Bachelor of Fine Arts in Communications from Curry College in 2016. After traveling to Florida on a family vacation, he decided he could not get enough of the warm weather and made the move from snowy Massachusetts to central Florida 8 years ago.
For the last decade Kyle has gained valuable experience in social media content creation, marketing and sales, writing, video production, sports announcing and even broadcasting for local radio stations, such as FM 102.9 in The Villages and FM 91.5 in Massachusetts. Every year he volunteers at The Villages Charter High School as a play-by-play sports announcer for the football games as well as a public address announcer for the basketball games, including the annual Battle at The Villages Tournament.
Outside the office Kyle is a husband and father to two beautiful girls along with their cat. In his spare time he likes to spend time with his family, travel, play golf and swim. He is also a huge sports junkie and even bigger motorsports fan and loves to attend racing events when he can.
Share This Story!