LAKE COUNTY PROVIDING FREE TRANSIT TO COLD WEATHER SHELTERS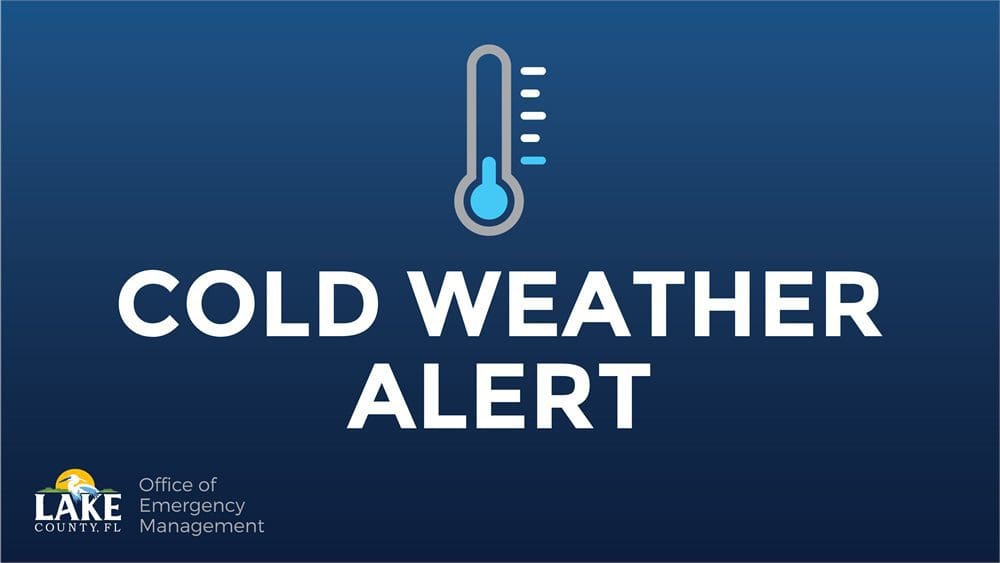 To assist those in Lake County vulnerable to this weekend's freezing temperatures, LakeXpress will provide free transportation to riders who need assistance traveling to a cold weather shelter. The shelter route schedule can be found on the County's website (https://ridelakexpress.com/shelters).  
Residents who do not have access to the LakeXpress fixed route bus service or the pickup locations listed below and need transportation assistance to a cold weather shelter must call Lake County Connection at (352) 742-2612 by 1:00 p.m. on Friday, Dec. 23 to arrange transportation.  
The shelters will begin accepting residents on Friday, Dec. 23 at 5:30 p.m. and will stay open through Tuesday, Dec. 27.  
The County will open two cold-weather shelter locations:  
Trinity Assembly of God (200 Urick Street, Fruitland Park)  
LifePointe Church (3551 E. Orange Avenue, Eustis)  
Open from 5:00 p.m. to 8:00 a.m.  
An additional Salvation Army warming shelter (2605 South Street, Leesburg) will be open for residents during the day. The warming shelter will operate from 7:30 a.m. to 1:00 p.m. Saturday through Tuesday.  
For more information about preparing for extreme cold weather events, visit www.floridadisaster.org/hazards/extreme-cold