Leesburg High School Football Historic Season Comes To An End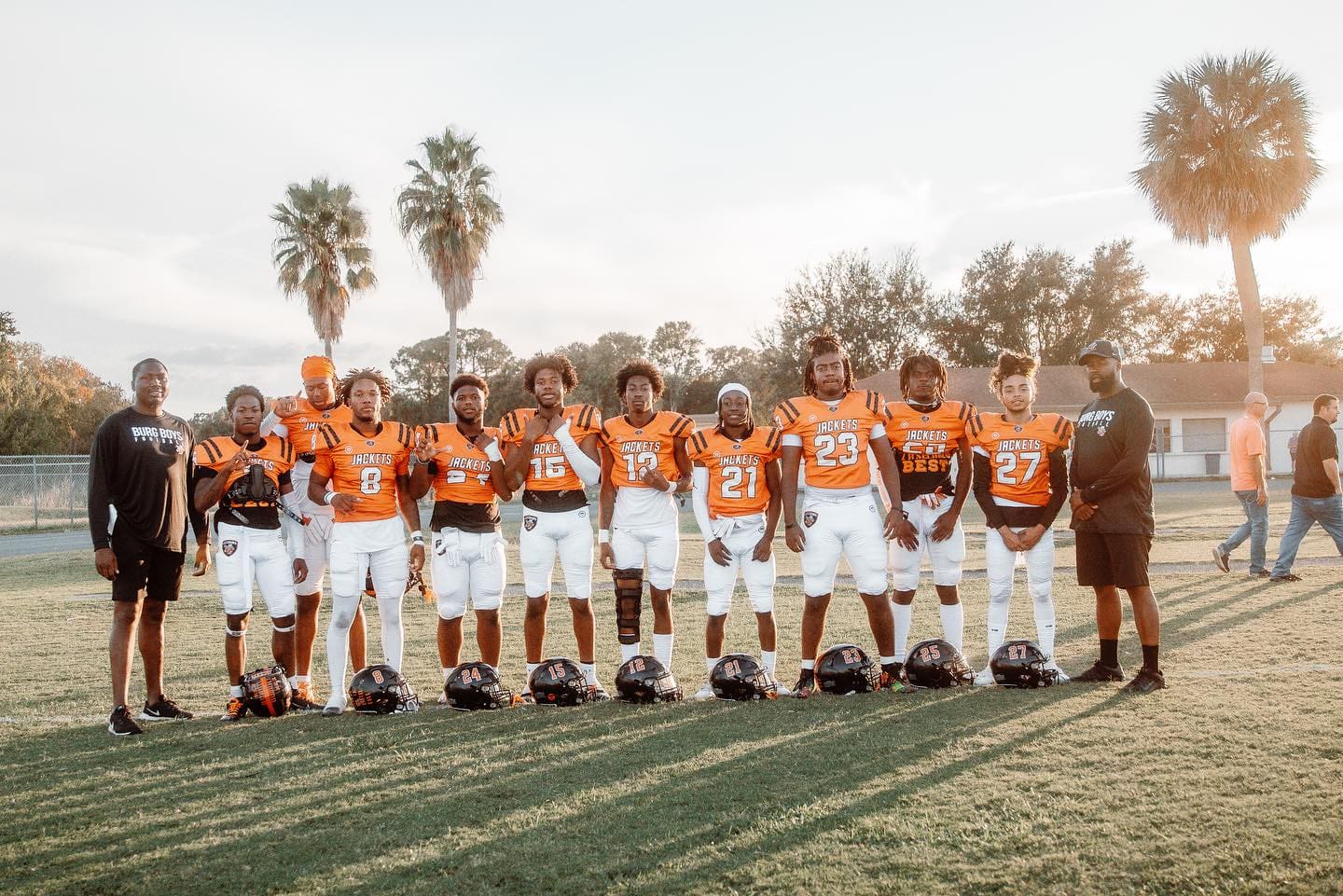 It was an incredible journey for The Leesburg High School Yellow Jackets. It had to come to an end sometime and Lake Wales, who were last years defending State Champions were just too much for the Yellow Jackets to handle. Leesburg High finished the season 10-2. The only losses this year coming against Vanguard and ultimately Lake Wales who let everyone know why they are the defending State Champions.
Congratulations to this team, they made Lake County very proud. Coach Steven Moffett, who is in his first season as Leesburg's head football coach was named the 3S District Coach of the year. He was successful in outscoring opponents 407-104 during the regular season. Numbers that Leesburg has not seen in over a decade.
Quarterback Salomon Georges was voted as the 3S District Player of the year. During the regular season, Georges had 32 total touchdowns. Through nine games he had zero interceptions, Georges also had well over 2,000 yards of total offense.
Meanwhile, Leesburg's running back Lavoctris Patterson had 10 total touchdowns with over 600 yards rushing. Leesburg's two main wide receivers finish the season with over 1,300 yards combined. Both Demetice Mccray and Evan James mirrored one another all year long. Both are under classman and will return for their senior and junior years respectively.
The entire culture of Leesburg High School Football changed for the better. This coaching staff and these players believed all year long that they could go out and win football games. They believed they could play with the best and they did just that.
Although the season is over, there is excitement within the program. Most of this team will be back next year and with an entire off-season to work on things, we fully expect Leesburg to come out and contend in much of the same way next year.
Congratulations to the Yellow Jackets on this amazing season. We hope that they can carry it into next year. As for Lake Wales, they get to play one more week for a spot in the State Semi-Finals. We wish them the best of luck.
Kyle Coppola was born in Newton, Massachusetts and received his Bachelor of Fine Arts in Communications from Curry College in 2016. After traveling to Florida on a family vacation, he decided he could not get enough of the warm weather and made the move from snowy Massachusetts to central Florida 8 years ago.
For the last decade Kyle has gained valuable experience in social media content creation, marketing and sales, writing, video production, sports announcing and even broadcasting for local radio stations, such as FM 102.9 in The Villages and FM 91.5 in Massachusetts. Every year he volunteers at The Villages Charter High School as a play-by-play sports announcer for the football games as well as a public address announcer for the basketball games, including the annual Battle at The Villages Tournament.
Outside the office Kyle is a husband and father to two beautiful girls along with their cat. In his spare time he likes to spend time with his family, travel, play golf and swim. He is also a huge sports junkie and even bigger motorsports fan and loves to attend racing events when he can.
Share This Story!