Leesburg Police Department Celebrates 100 Years Of Service!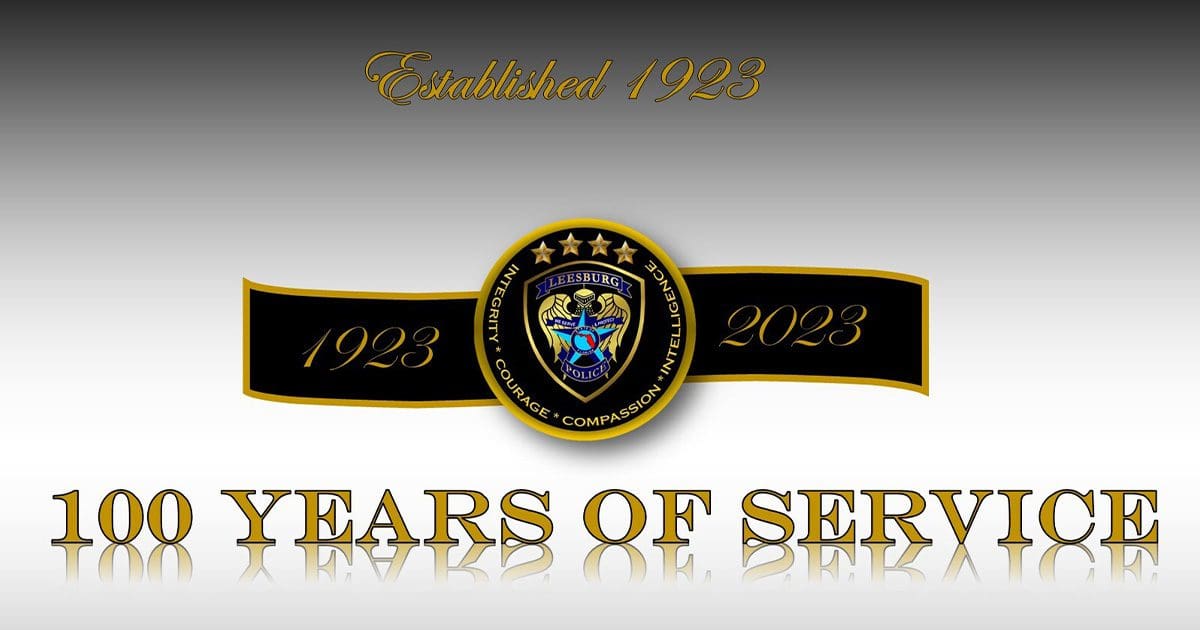 The Leesburg Police Department is celebrating 100 years of service. The Leesburg Police department was started 100 years ago. Back in 1923 the population of Leesburg was only close to 2,000 people. Over the years that population has skyrocketed. Today the population of Leesburg is nearly 35,000 people and growing each and every day. This is due to the continued development in our area including The Villages, and many other apartments and subdivisions currently under construction. It is a testament to the positive leadership that is having a profound healthy impact in our region.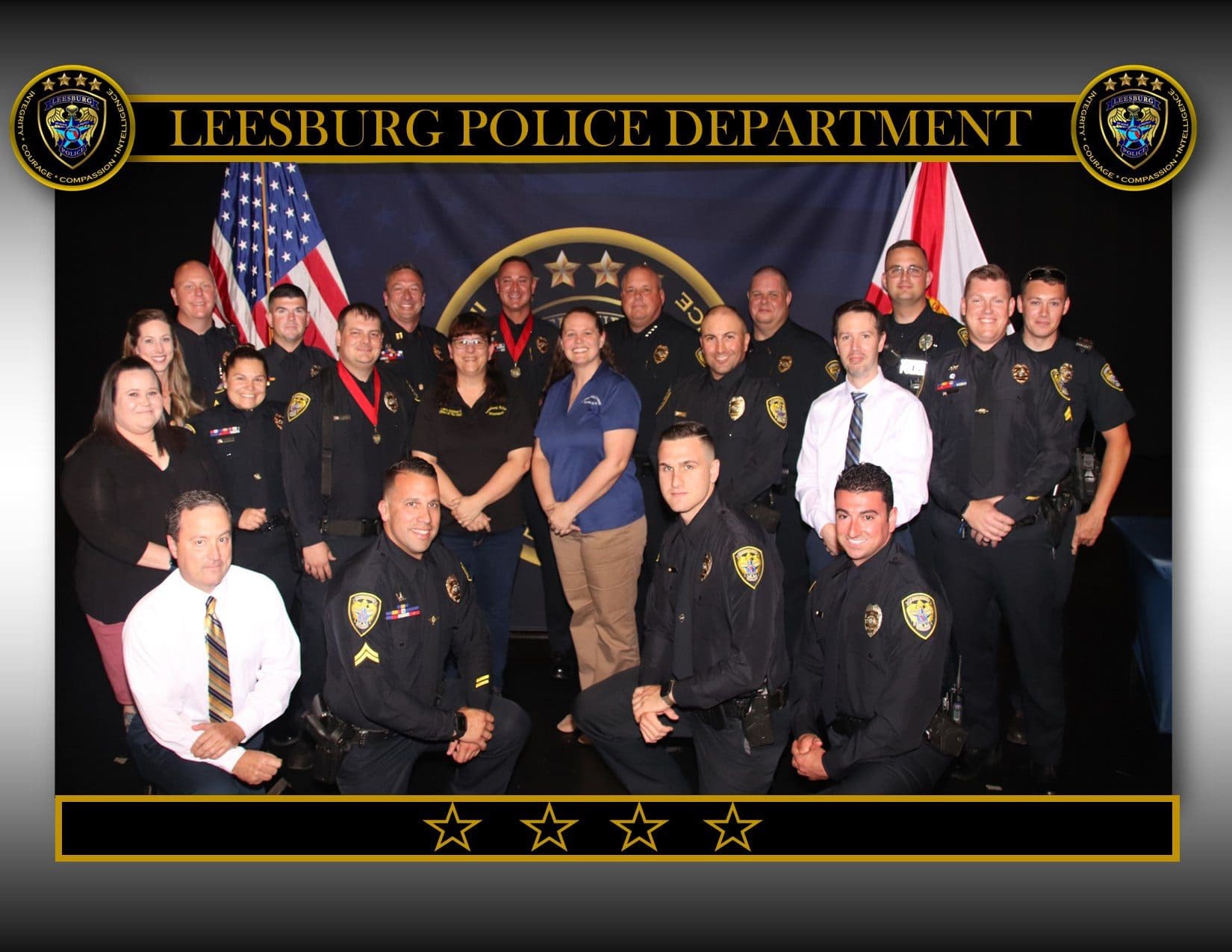 With the rise in population to the area, the Leesburg Police Department has been at the forefront of keeping the community safe. The original Police force was roughly 5 to 10 officers protecting the town of just a few thousand people. As Leesburg has absolutely exploded in population, the number of police officers has increased to over 120 and that number is still continuing to grow. The LPD utilizes problem-solving philosophy which is supported by intelligence-led principles.
Back in the 1920s Leesburg was still considered a fairly undeveloped region. The Chief of Police for Leesburg back in the 1920s was James Lee Hux. Hux was the Sheriff of Lake County from 1920-1921. He then became Leesburg's first Chief Of Police in 1923. He was dedicated to law and order. He was one of the pioneers of our community and it's because of his service that LPD continues to thrive today. Hux was unfortunately shot and killed by 16 year old Will Stalnaker during a raid of an illegal still on February 13th 1924.
Many other heroic Police Chiefs have served the community over the years including Chief Bishop W. Haney who gave it his all to chase down a drunk driver in 1937. He ultimately died of a heart attack at 58 while attempting to apprehend the suspect. He was 58 years old. There are so many stories of heroic deeds that many officers have done, but that brings us to today. Leesburg Police Department continues to build upon a great legacy that it's police force has set in motion over the first century of service to the area.
The current Chief of Police in Leesburg is Rob Hicks who has more than 30 years of progressive law enforcement experience. Hicks is a graduate of the Senior Management Institute Program for Police Executive Research Forum and a graduate of the FBI National Academy Session #270 among his many list of accomplishments. Hicks, like many of his predecessors, is committed to building and maintaining relationships between the Leesburg Police Department and citizens it serves.
LPD Continues Its Commitment
The Leesburg Police Department has always been about serving the citizens of the community. That continues today as they host local outreach events during different parts of the year. Officer Kevin Edwards was a graduate of Leesburg High School. Officer Edwards is not only the Leesburg High School Resource Officer, he is the coach of the Leesburg High Soccer Team. The Yellow Jackets made it to the playoffs for the first time since 2014 under his leadership. Officer or Coach Edwards gives his entire paycheck he receives from Leesburg High back to the school so they can purchase uniforms, equipment, soccer balls and more.
The LPD also has a commitment to women female law enforcement officers. LPD recently hosted 22 female law enforcement officers from 9 Florida agencies for the Lock Up-Female Enforcers Defensive Tactics course, back on National Women's Day last week!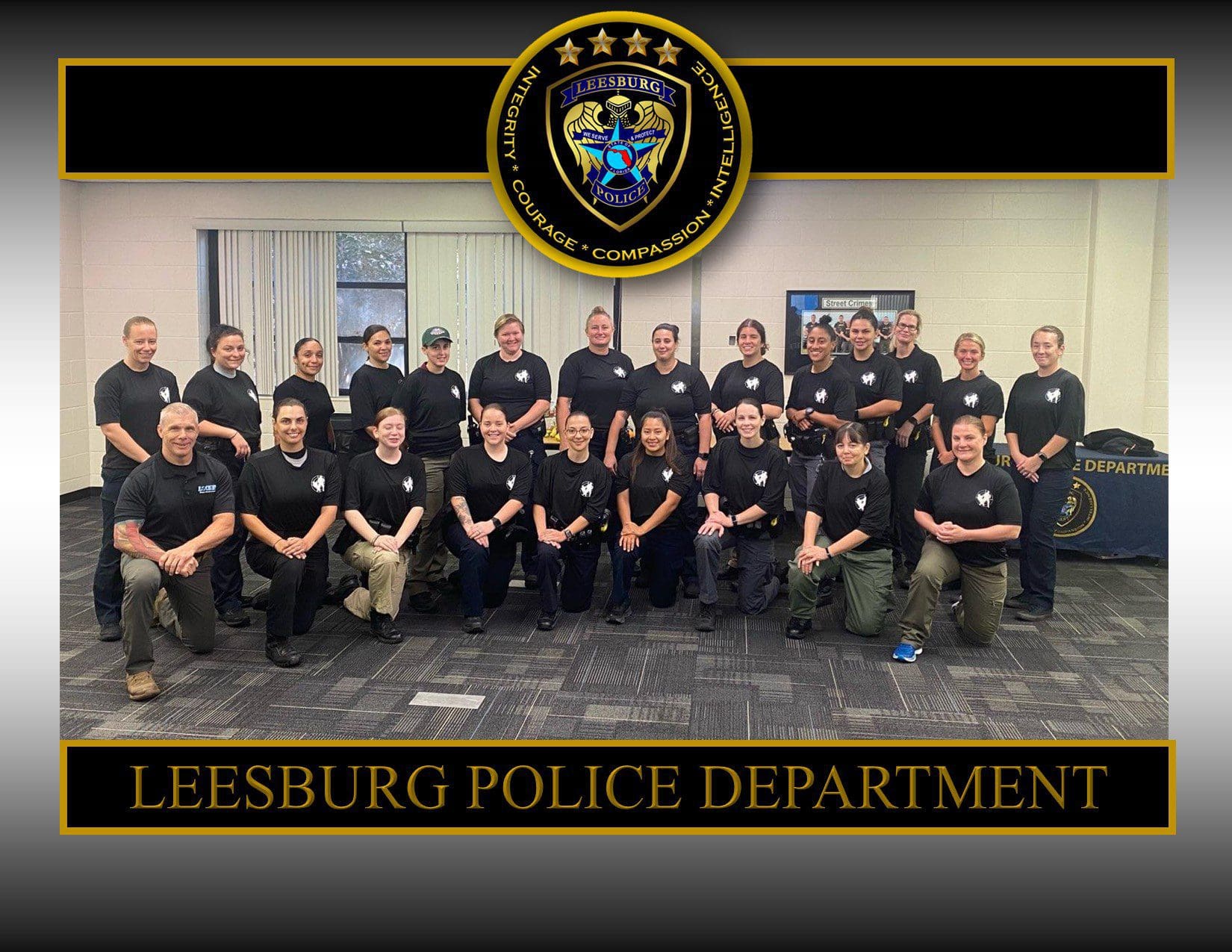 As LPD enters its 100th year of service to the community we are grateful for their continued support to the many residents who call Leesburg home. The area is growing like never before and it will take an amazing team to compliment that growth. We look forward to the next 100 years of service to our community! Thank you to everyone who served and all that currently serve. Your hard work and dedication has been instrumental to the success and growth of our area.
Photos Provided By:
Leesburg Police Department
Kyle Coppola was born in Newton, Massachusetts and received his Bachelor of Fine Arts in Communications from Curry College in 2016. After traveling to Florida on a family vacation, he decided he could not get enough of the warm weather and made the move from snowy Massachusetts to central Florida 8 years ago.
For the last decade Kyle has gained valuable experience in social media content creation, marketing and sales, writing, video production, sports announcing and even broadcasting for local radio stations, such as FM 102.9 in The Villages and FM 91.5 in Massachusetts. Every year he volunteers at The Villages Charter High School as a play-by-play sports announcer for the football games as well as a public address announcer for the basketball games, including the annual Battle at The Villages Tournament.
Outside the office Kyle is a husband and father to two beautiful girls along with their cat. In his spare time he likes to spend time with his family, travel, play golf and swim. He is also a huge sports junkie and even bigger motorsports fan and loves to attend racing events when he can.
Share This Story!