LifeStream honored for 50 years of service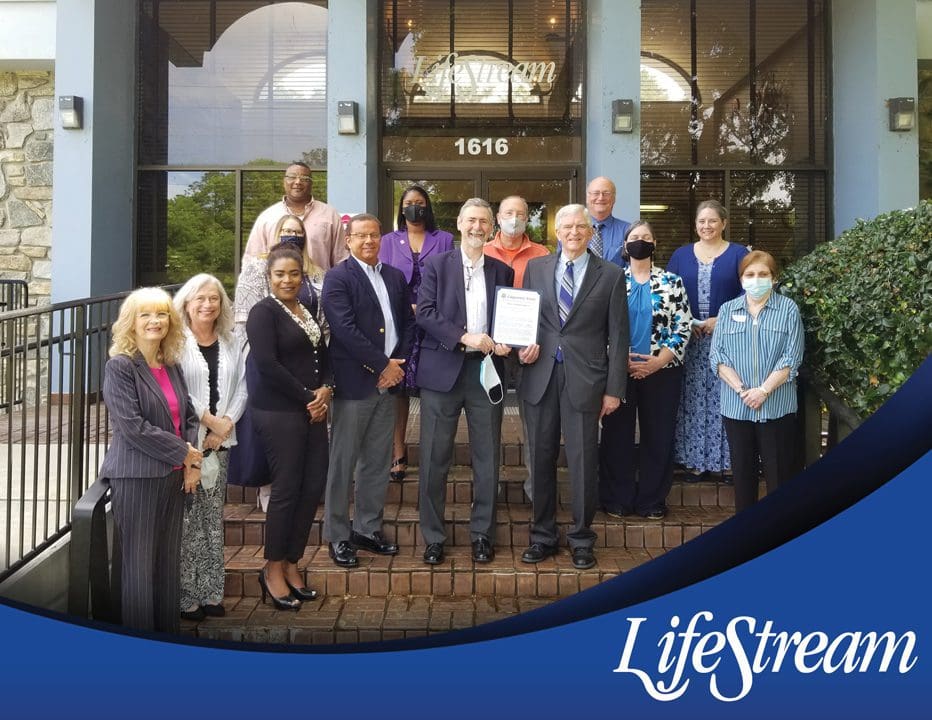 On March 23, Congressman Daniel Webster recognized LifeStream Behavioral Center's 50 years of service in the US House of Representatives as a matter of Congressional Record during the proceedings and debates of the 117thCongress.
Congressman Webster recognized LifeStream's 50thAnniversary and its commitment to "Bringing Hope to Life".  LifeStream is dedicated to their mission of supporting recovery, promoting health, and creating hope.  Over the years, LifeStream has grown to meet the needs of the communities they serve and become a leader in behavioral health, substance use disorders, and social services.
In 1969, LifeStream began as a component of Waterman Memorial Hospital in Eustis, Florida, providing community-based care as an alternative to institutionalization.  On March 12, 1971, LifeStream become a separate non-profit organization, originally founded as Lake/Sumter Community Mental Health Center, with 18 inpatient beds located inside Waterman Hospital and two outpatient clinics located in Lake and Sumter counties.
Since its founding, LifeStream has expanded to multiple facilities with over 50 programs and 1,000 staff providing services throughout Central Florida, proudly serving the individuals and families of Lake, Sumter, Citrus, Hernando, Marion, Orange, and Hillsborough counties.  As a leader in behavioral healthcare, LifeStream offers a multi-disciplinary approach helping people reclaim their lives and take what for many is their first step towards hope.  Their integrated health system provides behavioral health, substance use, primary healthcare, and social services.  For 50 years, LifeStream has helped thousands of individuals in our community achieve recovery and reach their highest potential.
Congressman Webster said, "This is a momentous year for LifeStream, and I am honored to join them in celebrating this milestone.  The community and families of Central Florida are blessed to have a committed behavioral health center such as LifeStream, and I commend them for the measures they are undertaking to support recovery and provide hope to those in need."
Akers Media Group's James Combs has been a staff writer for several local publications since August 2000. He has had the privilege of interviewing some of Lake County's many fascinating residents—from innovative business owners to heroic war veterans—and bringing their stories to life. A resident of Lake County since 1986, James recently embarked on a journey to lead a healthier lifestyle. He has lost 60 pounds and walks nearly five miles a day. In his spare time, he enjoys target shooting, skeet shooting and watching his beloved Kentucky Wildcats!
Share This Story!