Local artist inspired by unintentional "challenge"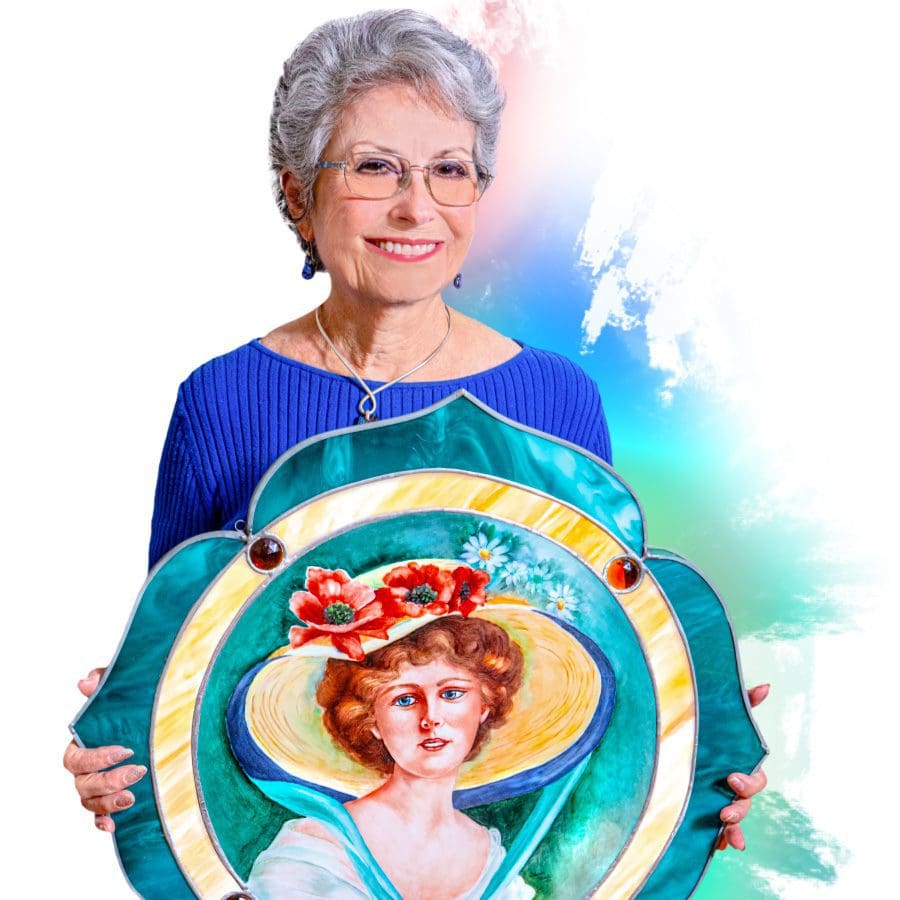 Hobby inspired by unintentional "challenge" turns into great passion.
If  you want Glenda Shambo to shine at doing something new, just tell her she can't.
That's what happened when Glenda's brother showed her a small chandelier he made after taking a stained-glass class. 
Glenda admired his work and mentioned that she'd love to try her hand at the art form someday. When her brother responded, "Oh well, it's much too hard for a woman," she was determined to prove him wrong.
"I said, 'I'll show you, bro,'" she recalls with a chuckle 50 years later at her Royal Highlands home, which is accentuated throughout by beautiful stained-glass windows, all crafted by Glenda.
Following the exchange with her brother, Glenda enrolled in a class at a community center in Dade County and learned how to make stained glass.
Dozens upon dozens of personal and commissioned pieces later, she's quite a pro.
"I've done two stained glass church windows, and much more. I remind my brother of that every time I see him, and he just laughs," Glenda, now 84, adds. "He's never made anything more, but now he asks me to make him stuff."
China painting and playing tennis regularly are two other hobbies Glenda enjoys, but stained glass remains her specialty. Though it's extremely intricate and entails carefully measuring and cutting various colors of glass with special tools, fitting pieces together to create detailed designs and configuring overlays, it's also rewarding.
"There was a lot to the church windows I made. In fact, the one in Alabama was so large, it took a glass company to come pick it up and install it," says Glenda, adding that she spent several weeks working on it in the basement of a friend's house near the First Baptist Church of Alabama where it is displayed. The other church window is in Starke, Florida.
Today, many of her creations hang in the homes of family, friends, and customers, who cover the cost of materials. She charges $20 per hour for labor. She then donates all proceeds to the Christian Care Center—a help organization associated with the Baptist Church of Leesburg where she volunteered as a counselor for about 15 years.
"They do wonderful work there," Glenda says, explaining that God put it in her heart to give back to them. 
As for the masterpieces she's created, Glenda may not have an exact count, but she had a "Shutterfly" book/album made using pictures of many of them. 
"I decided that for my kids, I wanted to have something they could remember me by," Glenda says.
If interested in Glenda's art, visit her Facebook page, or email her at gshambo@comcast.net.