Local High School Basketball Star Headed to Alabama!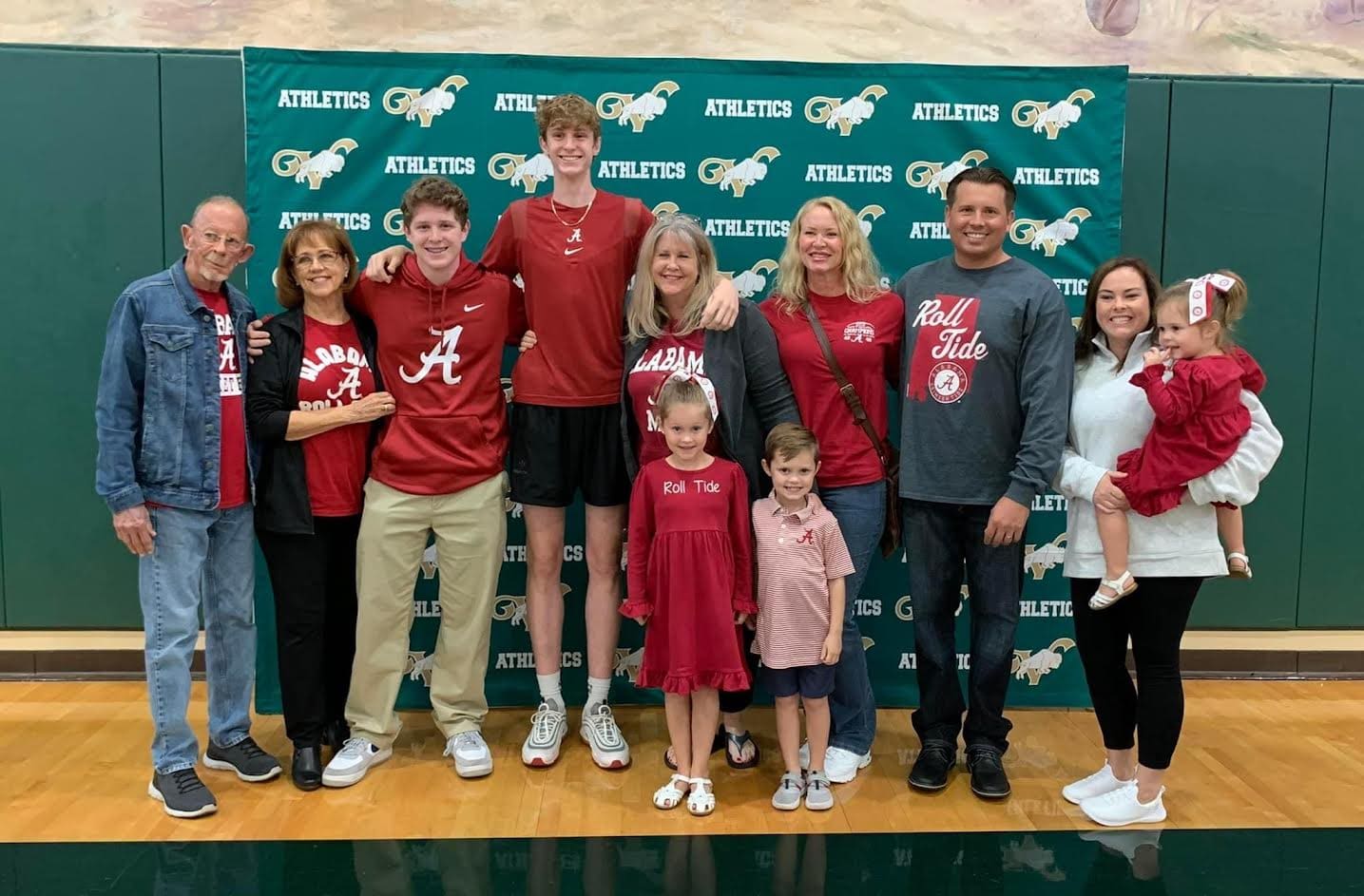 Local High School Basketball Star – Sam Walters is headed to The University of Alabama!
Sam Walters who plays for The Villages Charter School has committed to The Alabama Crimson Tide! Walters was beaming with pride as family and supporters watched him sign his letter of intent to join the Crimson Tide in 2023. This was a long time coming and we are so happy for the Walters family! Sam Walters has been playing in Lake & Sumter County for a long time. In fact Walters was so good he started multiple games his Freshman year with The Villages including games played with current NBA star Tre Mann who plays with the Oklahoma City Thunder!
Walters is listed at 6″10 and has the wingspan the size of the state of Florida! He's a versatile player for his size. Not only is he used as a forward but also as a starting center. Walters can obviously dunk, lay the ball in, but what sets him apart is his ability to shoot from the outside. Even when shooting inside the three point arc,Walters excels. Last season alone Walters averaged 24.6 points per game. He literally put that Buffalo team on his back last season. The next closest player was Gian Rolon who's also a great baller only averaged 8.5 points per game.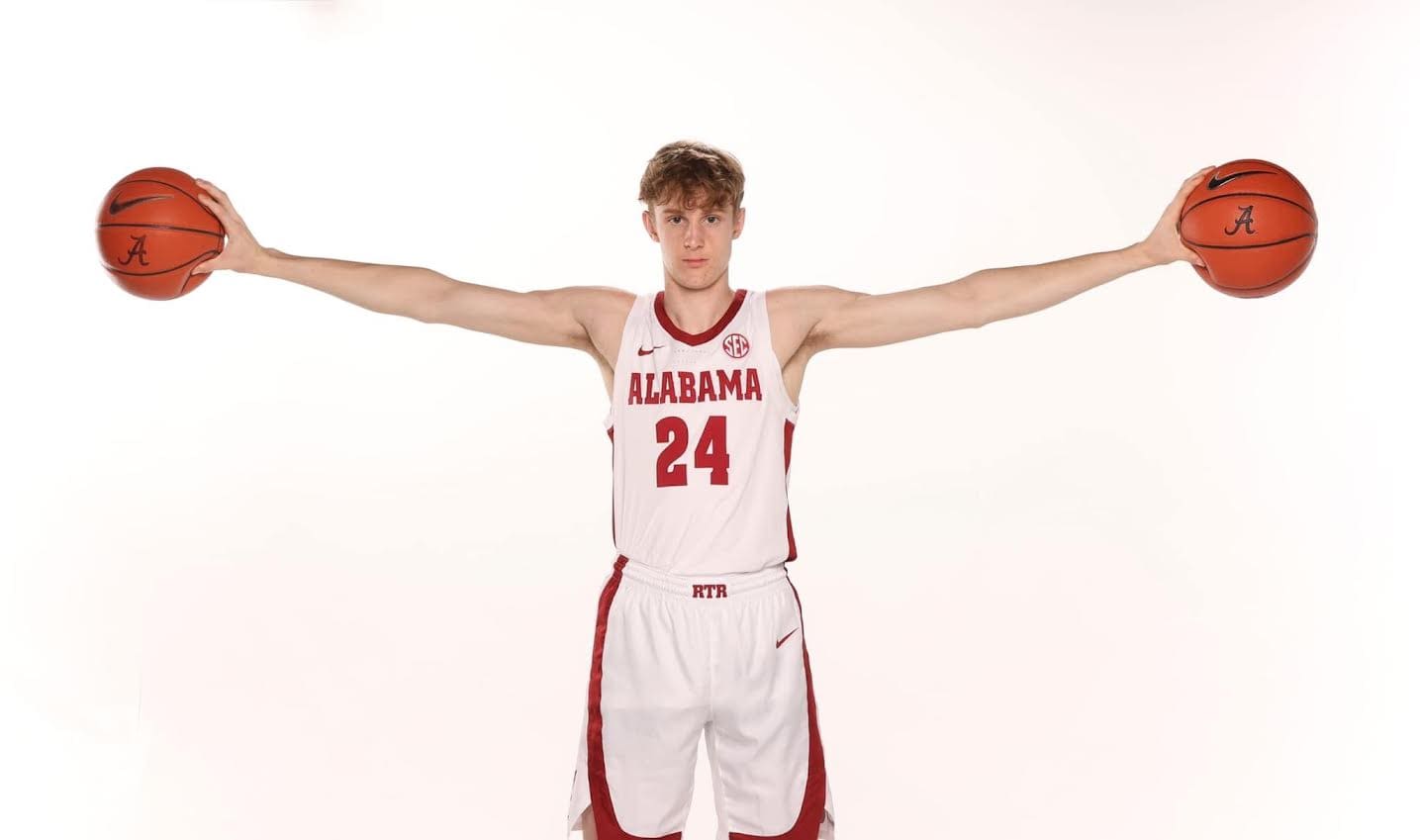 Sam Walters is a hustler. No matter what his size may be he always hustles to the ball which is why he lead the Buffalo averaging 10 rebounds per game last year. We are so excited to see this player in his absolute prime this season. Walters has the talent to make it at the next level. He is a really nice kid who is a leader on and off the court. It's plain to see why he is such a great person because his mother Heidi Jones Walter is one of the nicest people you will meet. She raised a heck of an athlete and Sam is an excellent roll model to younger kids who want to be like him.
As Sam Walters signed his letter of intent you couldn't help but notice how proud Buffalo head coach Colt McDowell looked. He was full of pride watching a boy who matured over all these seasons, sign one of the biggest letters he will ever commit to. McDowell has been such a leader for the Buffalo. He is a coach that has not only brought this team to state championship final fours but also has experience with sending seniors off to Division 1 programs. This was not McDowell's first rodeo as Tre Mann was an incredible athlete and now plays in the NBA. McDowell preaches teamwork and togetherness something Walters has grown to mature into over the years.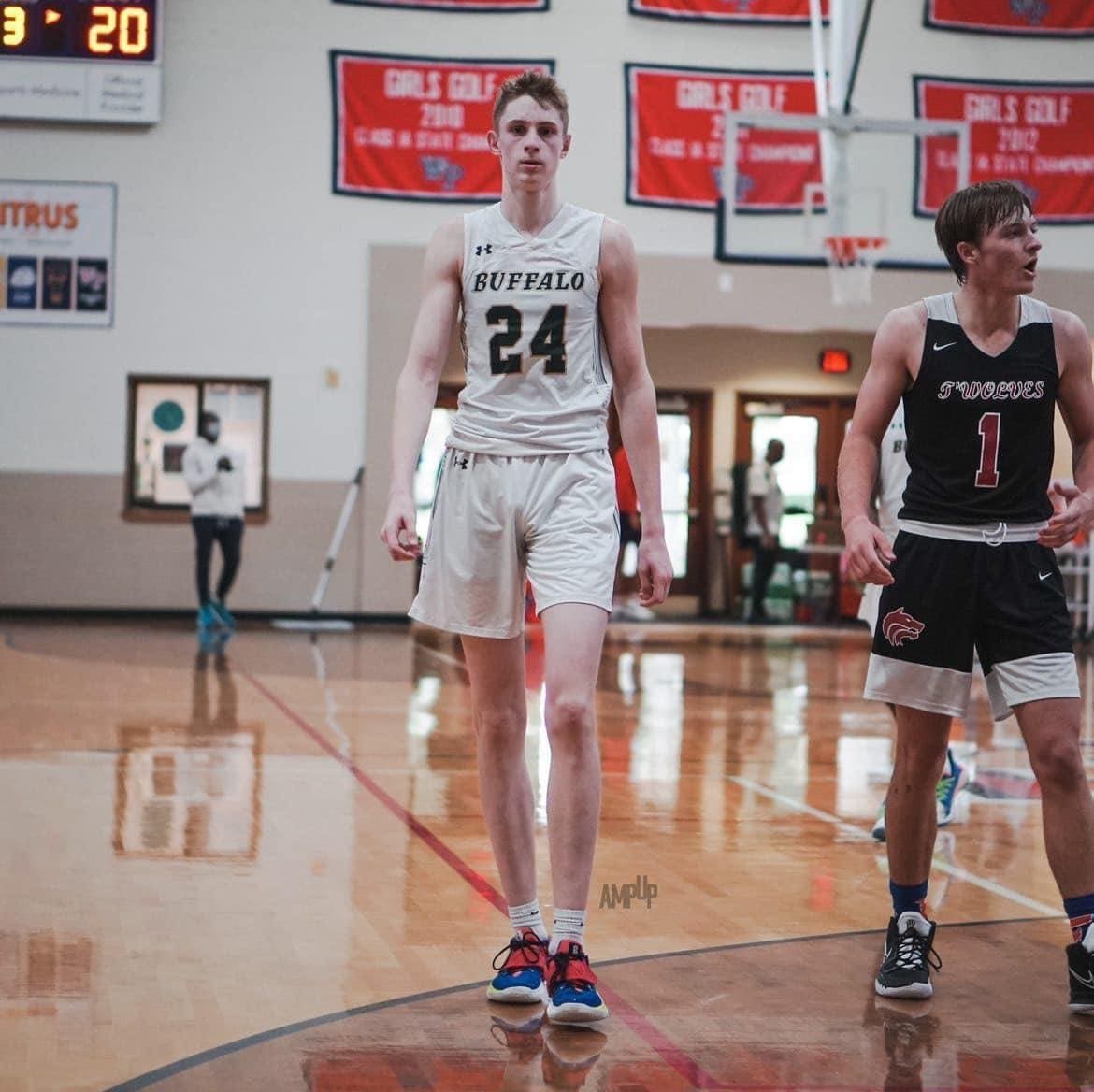 Walters has certainly grown, from when he was a freshman to now he has put on quite a bit of muscle mass and that will continue at Alabama when he becomes part of that program. Walters took a year off his Sophomore year to play at Montverde but returned to The Villages his Junior year and fully intends on bringing The Villages another District Championship and potentially more!
Time will tell where Sam Walters heads but when you look at his statistics and his ability to hustle, rebound, shoot and play with some of the best in the country I believe Sam can and will play at the next level. It may not be an immediate transition or as fast as Tre Mann who came out as a Sophomore but you never know. He reminds me of Danny Ange and Larry Bird a bit actually. They don't teach the hook shot anymore but he sure does play like those guys in the paint.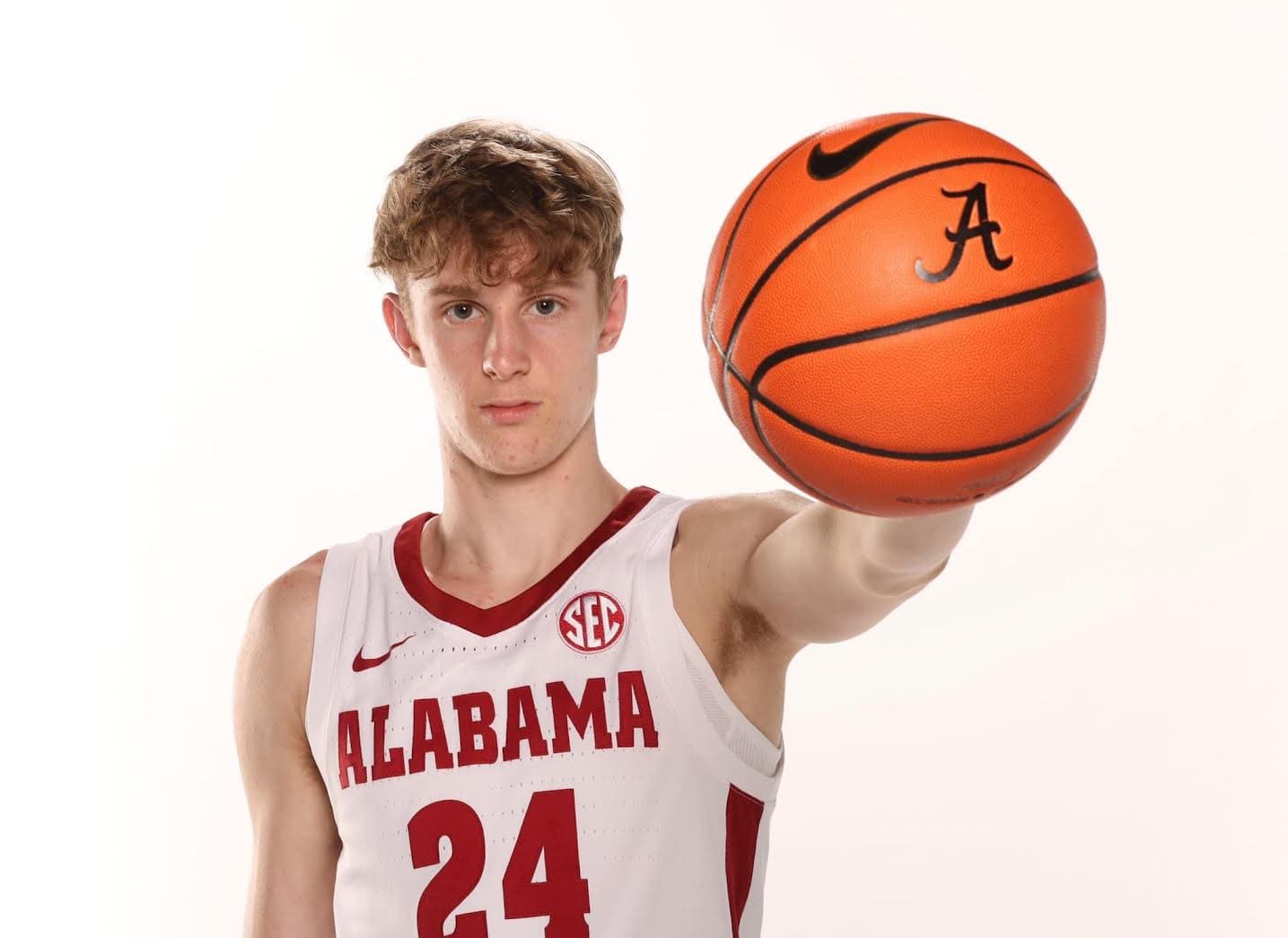 The Crimson tide is a great landing spot for Walters. The Tide are ranked 3rd nationally and head coach Nate Oats is the perfect extension of Colt McDowell. Oats should bring out the best in Walters and the program they are building at Alabama is a strong one. Many years ago Alabama was an afterthought to fight for basketball championships. People would say it's a football school! That it is but basketball is something Alabama has been building. They have the ability to possibly contend for the SEC Championship this year. All we are saying is that Walters is going to a nice developing program and we think he will fit in nicely with the Tide.
We wish Sam Walters the best of luck for his upcoming Senior season and we wish his family, coaches and teammates the best of luck as they play with one of the best players in the state!
Pictures Provided By –
The Villages
Tipton Edits
Kyle Coppola was born in Newton, Massachusetts and received his Bachelor of Fine Arts in Communications from Curry College in 2016. After traveling to Florida on a family vacation, he decided he could not get enough of the warm weather and made the move from snowy Massachusetts to central Florida 8 years ago.
For the last decade Kyle has gained valuable experience in social media content creation, marketing and sales, writing, video production, sports announcing and even broadcasting for local radio stations, such as FM 102.9 in The Villages and FM 91.5 in Massachusetts. Every year he volunteers at The Villages Charter High School as a play-by-play sports announcer for the football games as well as a public address announcer for the basketball games, including the annual Battle at The Villages Tournament.
Outside the office Kyle is a husband and father to two beautiful girls along with their cat. In his spare time he likes to spend time with his family, travel, play golf and swim. He is also a huge sports junkie and even bigger motorsports fan and loves to attend racing events when he can.
Share This Story!