Local Mount Dora High School Teen Music Artist to open for Sara Evans – Christina Vukel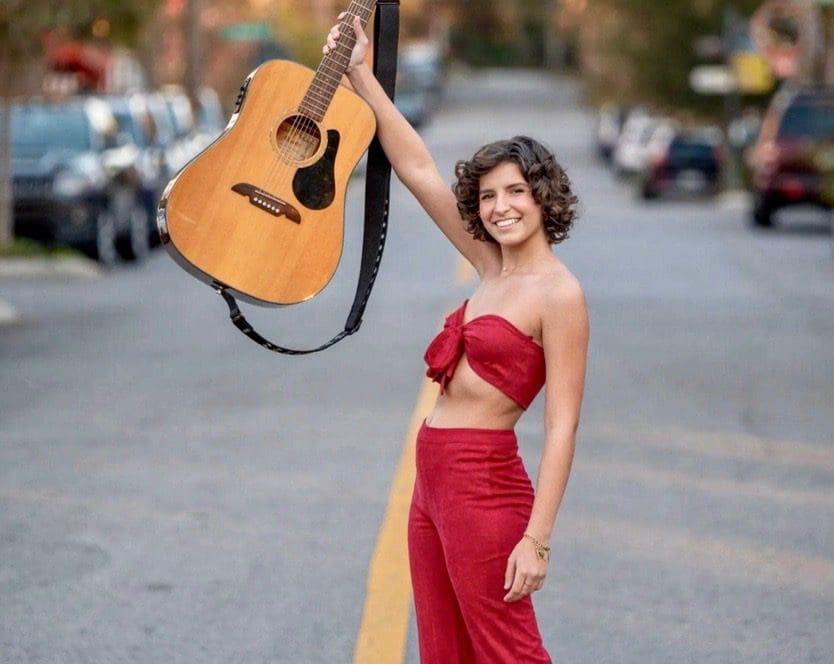 Local Mount Dora High School Teen Music Artist to open for Sara Evans – Christina Vukel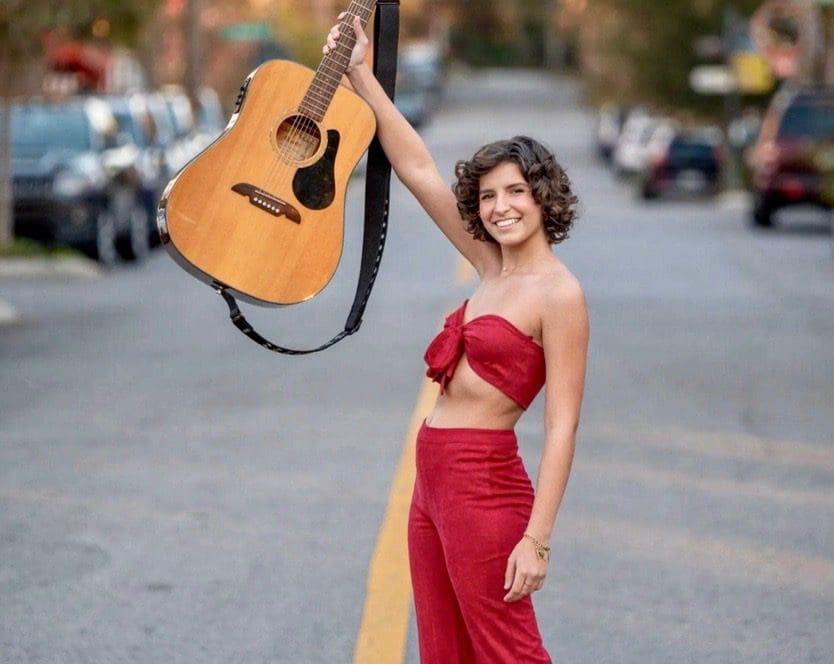 Get Off The Bus Concerts is pleased to announce that Local rising star, Christina Vukel, will be opening for Sara Evans on Saturday, May 6th, 2023 at 7pm at The Sharon L. Morse Performing Arts Center in The Villages, Florida. Tickets are on sale now and can be purchased at GetOffTheBussConcerts.com TheSharon.com or 352-753-3229. This show is in support of The Arts Bridge Charity and sponsored by ROMAC Building Supply.
At just 16 years old, Christina Vukel has created a name for herself with over 150,000 Spotify streams, 3,000 Facebook followers, and a dedicated fan base in her Florida hometown. Her soothing voice and soulful delivery have garnered performances in renowned venues including The Sharon L. Morse Performing Arts Centre, Hard Rock Cafe in Orlando, and the Breakfast Club Radio Show. With a large collection of originals and a supportive fan base, Christina Vukel's worldwide success is just around the corner.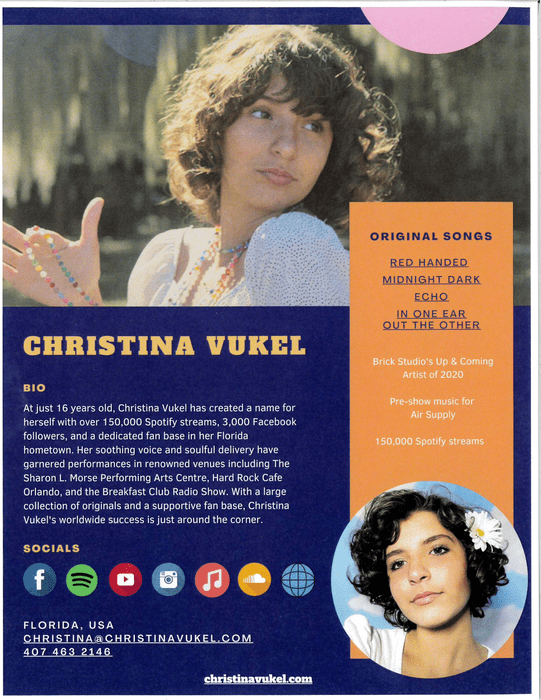 More info on Christina Vukel
Singer Songwriter – Since 2 years old but officially started in 2018. She has released 16 songs and working to release her album "They Say" Mid September. She is very proud of her growth with each song.
Instruments she plays – Besides school instruments (drums/xylophone/recorder) Christina learned the guitar at home and then piano. Drums/ukulele came later, she wants to find time to learn the violin. She writes her songs mostly with the guitar and piano.
Performer – She has performed in her school plays since she was in Pre-K. She has also sang for St. Patrick Church in Mount Dora for over 4 years. As she started to release music of her own, her performances have taken her to few stages around Lake county and beyond. She has sang with performing arts centers in Oviedo, Longwood, Maitland, Mount Dora, Leesburg. Eustis is now opening a venue for her to have her 1st concert October 1, 2022. She sang National Anthem for Lake Sumter College and Mount Dora Police Department. She is now a 2022 Saturday musical resident for Lake Square Leesburg Mall as they are promoting Vendor placements. Some high profile venues where she has been invited to perform are Polk Theater in Lakeland, Sharon L Morse Performing Theater in the Villages, Hard Rock Cafe in Orlando, Orange Blossom Opry in Ocala.
School – Mount Dora High School –  Honor Roll student – starting her 3rd year there on the 10th.
Girl Scout – Christina has sold many girl scout cookies in Lake county, even though Covid year. She graduated last year from Cadette level as her music took priority.
Volunteer – Shaping Hearts  Non-Profit org based in Mount Dora related to providing arts to the kids in local areas – Volunteer for 2 years.
Kyle Coppola was born in Newton, Massachusetts and received his Bachelor of Fine Arts in Communications from Curry College in 2016. After traveling to Florida on a family vacation, he decided he could not get enough of the warm weather and made the move from snowy Massachusetts to central Florida 8 years ago.
For the last decade Kyle has gained valuable experience in social media content creation, marketing and sales, writing, video production, sports announcing and even broadcasting for local radio stations, such as FM 102.9 in The Villages and FM 91.5 in Massachusetts. Every year he volunteers at The Villages Charter High School as a play-by-play sports announcer for the football games as well as a public address announcer for the basketball games, including the annual Battle at The Villages Tournament.
Outside the office Kyle is a husband and father to two beautiful girls along with their cat. In his spare time he likes to spend time with his family, travel, play golf and swim. He is also a huge sports junkie and even bigger motorsports fan and loves to attend racing events when he can.
Share This Story!