Local Talent: Tuned into his passion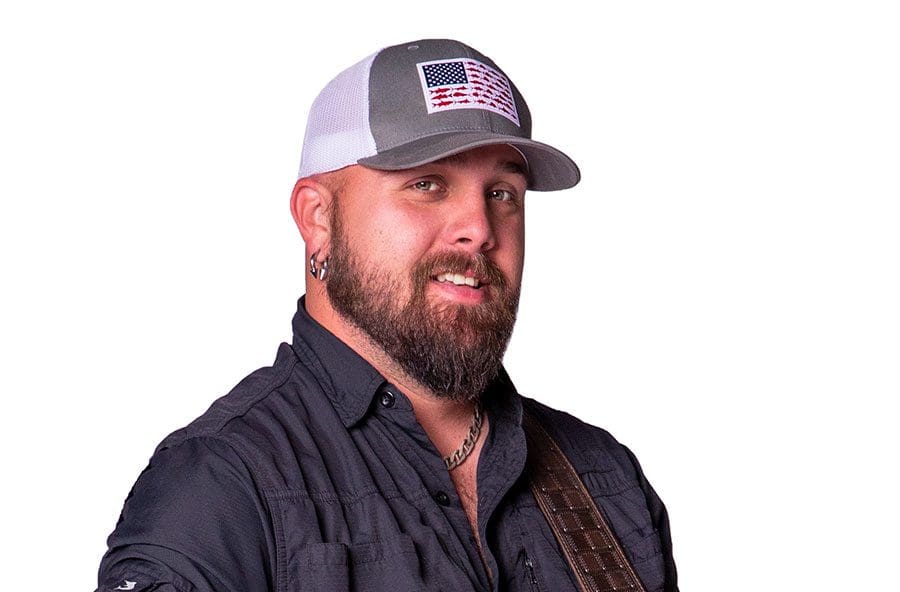 Local man hasn't let an illness stop him from finding his voice.
Each day, aspiring singers arrive in Nashville hoping to make it in the country music business. Tyler Haney, a singer/songwriter from Leesburg, joined those dreamers when he moved to Music City in 2018. 
Odds are against him becoming a mega star, but he remains undeterred. He's used to overcoming odds. Tyler, 29, battles spherocytosis, a blood disorder that causes anemia and dehydration. 
The condition landed Tyler in the hospital for weeks during his childhood, forcing him to miss out on sports and social events. Fortunately, one activity always brightened his day during lengthy hospital stays: listening to country music. 
"Country music was a blessing for me because it helped me cope with what I was going through," he says. 
The disorder attacked red blood cells in his spleen, which was surgically removed when Tyler was 12. Following surgery, his condition improved and his passion for performing music was unleashed. He played various instruments throughout his middle and high school years and taught himself to play guitar and piano while studying music business at Southeastern University. He also led musical worship services for several churches.
His big break came nearly seven years ago when the owners of 1884 Restaurant and Bar in Eustis invited Tyler to perform live. That first gig was a big hit.
"Performing in front of a large crowd gave me a sense of security that I can really do this," he says. "People liked my music that night, which gave me fulfillment." 
Tyler spent several years performing at local venues before taking his show to Nashville. He typically sings at dive bars on Music Row, a lively district home to record label offices, radio stations, and recording studios. 
"It's crazy," he says. "You get the drunk people who literally will never remember your name, and you also get people who are mesmerized about being in the country music capital of the world and appreciate good music. They are completely engrossed in what you're doing." 
Like many singers who move to Nashville, he is still trying to figure out where he fits in. However, he remains more focused on enjoying his musical journey than singing his way to stardom.  
"I don't care about signing a label and being part of the bureaucratic nonsense," he says. "I just want to make enough money to continue doing what I love."
Tyler's country music strays from the stereotypical truck-driving, beer-guzzling, girl-ogling lyrics. He says his songs are relatable because they're "about things that have happened to me that I know have happened to other people." 
He anticipates releasing his first single, "Dust Cloud," in August. The song's message: Dust clouds are a wayward traveler just passing through before light shines on a new day.  
An apt metaphor for a man whose life continues shining above the storm of a lifelong blood disorder.