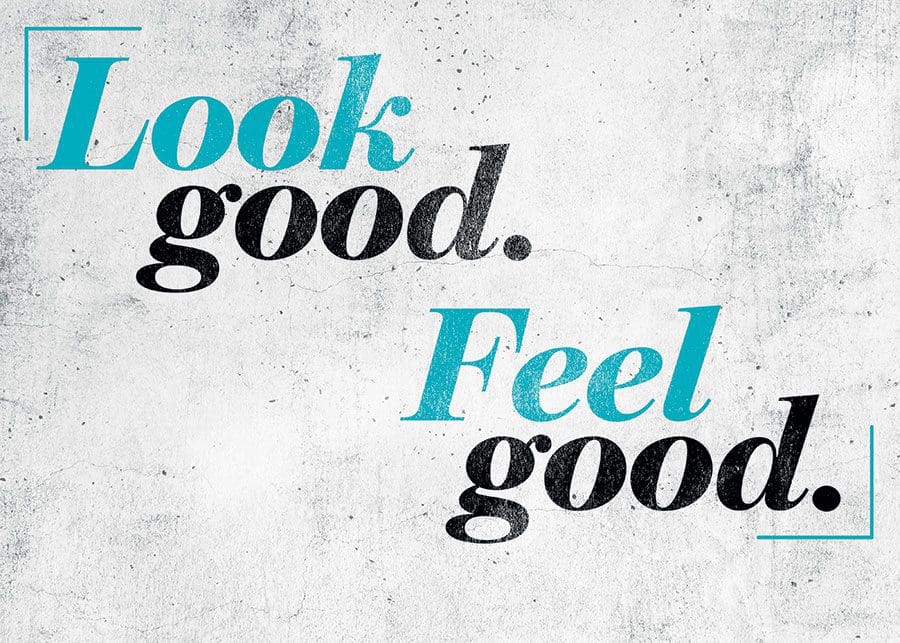 Balancing your mind, body, and spirit positively affects your overall health.
Story: Roxanne Brown, Theresa Campbell, James Combs
Photos: Nicole Hamel
Imagine waking up to the alarm clock without feeling tired or grouchy. Instead, you're energetic and your mind is laser sharp. You feel no aches or pains whatsoever and smile as you see your lean body in the mirror. You excitedly drive to work feeling stress-free and positive. 
This can be much more than an exercise in imagination. You can achieve excellent health and enjoy the positive benefits associated with it. Of course, this begs the question: What does healthy living really mean? 
Health entails much more than the absence of disease. To achieve total health, you need to successfully balance all areas of your life—mind, body, and spirit. If just one of these areas is out of whack, there's a good chance you're not living your best life and being the best version of yourself. 
Improving these three pillars of health requires determination and hard work. But the rewards are well worth it. You'll feel more confident and in control of your life and you will possess more energy to pursue your dreams and goals. 
---
In good spirits
One would assume professional athletes enjoy a life of glitz and glamour. They make lots of money. They live in large homes. They drive fancy automobiles. 
However, Tony McCoy, a former defensive lineman for the Indianapolis Colts, is the first to admit that athletes are not superheroes without emotions. Some of his teammates were spiritually bankrupt. 
"I saw guys make hundreds of millions of dollars who would bury their heads in their hands with sadness and grief," he says. "People believe money and material things bring them happiness, but the truth is you must find happiness within yourself. When I say yourself, I'm not talking about your clothes, your car, or your physical body. I'm talking about your spirit. Without a spiritual life, we're just zombies walking around. You can go to the gym and be the most buff guy, but you can still be empty inside."
Today, Tony is senior pastor of Hope International Church in Groveland. He emphasizes the importance of spiritual health to his congregation. Those with good spiritual health, he says, experience hope, a positive outlook, a sense of self-worth, meaning and purpose in life. Additionally, strong spiritual health makes our actions become more consistent with our beliefs and values. 
"Some people believe we are a physical being just walking through life," Tony says.
"I disagree. I really believe we're spiritual beings first and we're walking through a physical life. It's our spirituality that should lead us through life, and for us to experience a whole life, we must get in touch with the spiritual part that Jesus calls the abundant life." 
So, how does someone go about nurturing his or her spiritual life? Here's what Tony describes as his "five core hope values." 
"Wake up each day and tell yourself I'm going to do the right thing. For me, doing the right thing means connecting with my spiritual self and recognizing the spiritual me. That process sets me free."
"Be a person of excellence. By that, I mean start serving other people and do acts of goodwill in the community. When you do good things for others, you will find yourself more spiritually connected."
"Be a person of integrity. We should focus on being the same person privately that we are publicly. Being a person of integrity means realizing 'I'm not perfect but I'm on a journey toward sanctification.'"
"Be a good steward. That means working in the moment and being there in the moment. Every day I call my mom and tell her how much I love her. That is being a good steward."
"Get rid of strife. The biggest weapon the enemy uses to sabotage us is strife. Strife is something we should try to prevent in our lives."
---
State of mind
Feeling moments of anxiety or depression? You're not alone, according to therapists. 
It's normal to be sad from time to time, feel unsecure, and have tough days, but when these feelings linger for too long, what should one do? 
"Seek out help. Yes, it's OK to ask for support," says Sarah Riley, of Sorrento, a certified clinical hypnotherapist, who has seen more cases of overthinking, anxiety, and depression during the past two years with her clients. 
"Usually, the stress comes from not being able to control some aspects in life," she says. "We then get into a cycle of being overwhelmed, stressed, and when this continues, depression can start to develop." 
When we're not doing well emotionally, Sarah says it lowers our energy. She advocates the need for self-care. 
"It's important to be conscious of making yourself a priority, even in the hardest of times," says Sarah. "Self-care looks like this: reading, taking a nap when you're tired, massage, acupuncture, going for a walk, exercise, meeting up with friends, finding a hobby, medication, yoga, phoning a friend to talk to."
She adds a person should not hold back on seeking professional help.
"It can be helpful to seek professional assistance when you don't feel comfortable within yourself or the world around you, and it's important for someone to seek help when they have thoughts of hurting themselves or others," says Alan J. Hickey, a licensed mental health counselor, who earned his bachelor's degree in psychology from University of Central Florida in 2010, and his master's in marriage, couple, and family therapy in 2015.
Alan says in the early months of the coronavirus pandemic, there was an "external disconnect" between people and those around them. "Think of April 2020, when people were practicing an aggressive social distancing – things were shut down and social activities were generally limited. That same concept is at play during significant life changes – a person entering retirement, a student graduating school or university, a veteran adapting to the civilian lifestyle, loss of a loved one, (pets included),
or separation from a family member through jail, divorce, etc." 
The counselor says there's an important connection between thoughts, feelings, and behaviors, and he advises taking a close look at one's sleep hygiene, nutrition and hydration, any medical condition, which "all has a profound impact on mental wellness." 
Alan adds we also need these "spices" in our lives: 
Social

 

– need for friendship/companionship.
Physical

 

– need for food, sleep, exercise, air, water.
Intellectual

 

– need for mental stimulation of new thoughts/ideas.
Creative – need for expressing one's inner self through appearance, cooking, clothing, writing, playing.
Emotional

 

– need for love, praise, security, trust, respect, recognition.
Spiritual

 

– need for belonging and membership, believing in the power of goodness. Membership in a family is a spiritual experience.
---
Some-body to love
Getting healthy, whether it entails losing weight, toning up, or both, seems simple enough: just eat as healthy as possible, drink plenty of water, and exercise with a goal of burning off more calories than you eat in a day, but is it really that easy?
For most people, the answer is probably no, because while those three habits are top of the list, there are other things in between to consider, including a mental component.
Even so, it's highly attainable, just ask Nichole Mariani and Clifton "Kujo" Joseph, two independent Lake County personal trainers who through trial and error, unwavering commitment, and hard work, discovered just what it takes to get, and stay fit.
The first step? Just doing it.
"You can say you're going to make a change, get in better shape, or lose weight all day long, but honestly, the first step is to get up and start somewhere," Nichole says. "Start going out on walks, get into a gym, and each day, do a little more and be a little better than the day before."
"After that, continue showing up for yourself no matter what," she adds.
Clifton appreciates motivation but swears by determination.
"Motivation's like, 'I really need to hit the gym today, so OK, I'm feeling good! Let's go! Let's do it!' When you get there however, maybe you're not as motivated anymore, so you don't do much or you leave; but if you're determined, then you're still going to do it whether you're motivated or not," says Clifton. "Determination is primary."
With Nichole, an athlete through high school and college, and after joining the U.S. Army, staying fit was a given. When she became a mom, however, her world revolved more around caring for her kids than her body, that is, until something clicked.
"My daughters were little and running around the house, but I couldn't run with them. I was out of breath. I wanted to sit down instead of going out to play with them,'" she recalls.
That's when Nichole got fired up. In seven months, and a boost from Herbalife, she lost 60 pounds, an achievement that inspired her into becoming a certified personal trainer after thinking, "I'm not the only one going through this, so I need to help people, especially women, figure this out."
Basic weight loss tips from Nichole include coming up with a good "why," for wanting to lose weight, and staying focused on that, (her "why" was her daughters), setting short term goals and remembering that losing weight doesn't happen overnight, celebrating every victory, no matter how small (one pound, one inch, etc.), exercising consistently and gradually building intensity, staying positive, hanging around other encouraging and uplifting people, and eating healthy, with a focus on caloric intake.
"If you undereat, your body just stores whatever fat you put into it, because it's in starvation mode. It doesn't know when it's going to get its next meal, so all that fat sticks to your body, and obviously with overeating, if you're indulging and eating bad stuff, it sticks to your body, as well," she says. "They are two different extremes, but kind of the same thing."
Clifton's health goals leaned more towards getting buff. He was an athlete all through school, but in college, stopped working out, until he enrolled in a fitness class at Lake Sumter State College, which in turn, shifted his focus to personal training.  Today, Clifton has found his niche physically as a natural pro body builder, thanks to hard work and unbridled determination.
"People would ask what I was doing and really, I was just working out by myself in the gym, but the thing is I didn't miss a day for about nine months, without counting weekends," Clifton says. "After that, I didn't miss one day for two years, and was eating healthier, but I still didn't reach the body type I was going for, until I started bodybuilding."
Additionally, Clifton says a healthy diet differs from person to person, but in agreement with Nichole, it involves ingesting enough calories to give the body what it needs to burn fat.
His tips for losing weight and getting fit include, staying hydrated to the tune of as close as possible to one gallon of water each day, a diet rich in proteins and vegetables, with scarce rewards or cheat days, exercise, exercise, exercise, with constant weight/routine progression to avoid plateaus, and minimal supplementation.
"The only time you need to supplement is when you know there is something specific you can't get through food, but most vitamins you need, including branched chain amino acids, are found in meats and certain fruits and vegetables," he says.
On top of that, Clifton says, stop comparing.
"It's going to be a struggle sometimes, but don't compare your body to somebody else's, because that person's body type may not necessarily be your body type," he says. 
Nichole says, adjust your thinking and attitude.
"Keep striving for progress over perfection," says Nichole. "Find some good music to work out to, try to have fun with it, don't lose sight of your 'why,' and listen to positive and motivational things each morning, because getting your mindset right, is key."