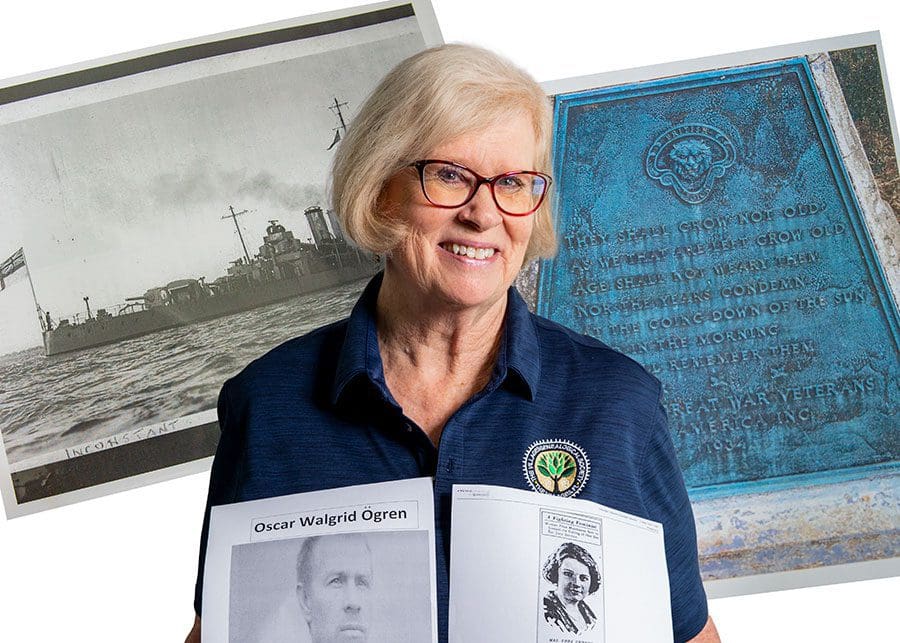 Members of the Villages Genealogical Society enjoy looking into their own family ancestries, and helping others do the same.
Photos: Nicole Hamel
After his parents died, George Zitterell realized just how little he actually knew about his family's history and lineage.
That revelation got him and his wife Arleen thinking about what they could do to ensure their own three children would not end up feeling the same way one day, so what they decided was: "Lets give our kids some history."
To start with, George joined The Villages Genealogical Society (VGS), and one of about 20 special interest groups that goes along with it called RootsMagic, not realizing that six years later, he'd be what Arleen lovingly calls "obsessed" with the endeavor.
"I felt it was important to do this, because I wanted to give my kids and grandkids something they could look back on to see how far back the family goes, how many generations, where we came from, information about the little towns and cities where they lived," George says, explaining that besides knowing he was first generation German and Arleen was second generation Polish and Italian, he didn't have much to go by.
"We had really no documentation to speak of. My mother left me very little stuff, so it really was a process of going through church records, estate records in Germany, Italy and Poland, and getting the information there, and so that's what we've been doing for the past 5-6 years," George adds.
VGS President Patricia Adams, known to most as Pat, can totally relate, since she too, has spent years researching her family's Scandinavian roots.
She says her folks didn't speak much about their families when she was growing up, so after her dad died, she decided to delve into their histories. Pat says her mom also mentioned not knowing anything about her own father, so finding out about him became a top priority. 
Pat started her research in 1993. After moving to The Villages in 2004, she became more heavily involved in it, or as she puts it – addicted. 
"I made it my mission to try and find out about my mom's father, my grandfather, and figure out what happened to him because she never found out and although she was happy I was looking into this, I think it was much more relevant to me," Pat says, adding that over the years, and with the help of all the technology available these days, resources, online documentation, and help from others in the VGS, she's become a more skilled researcher.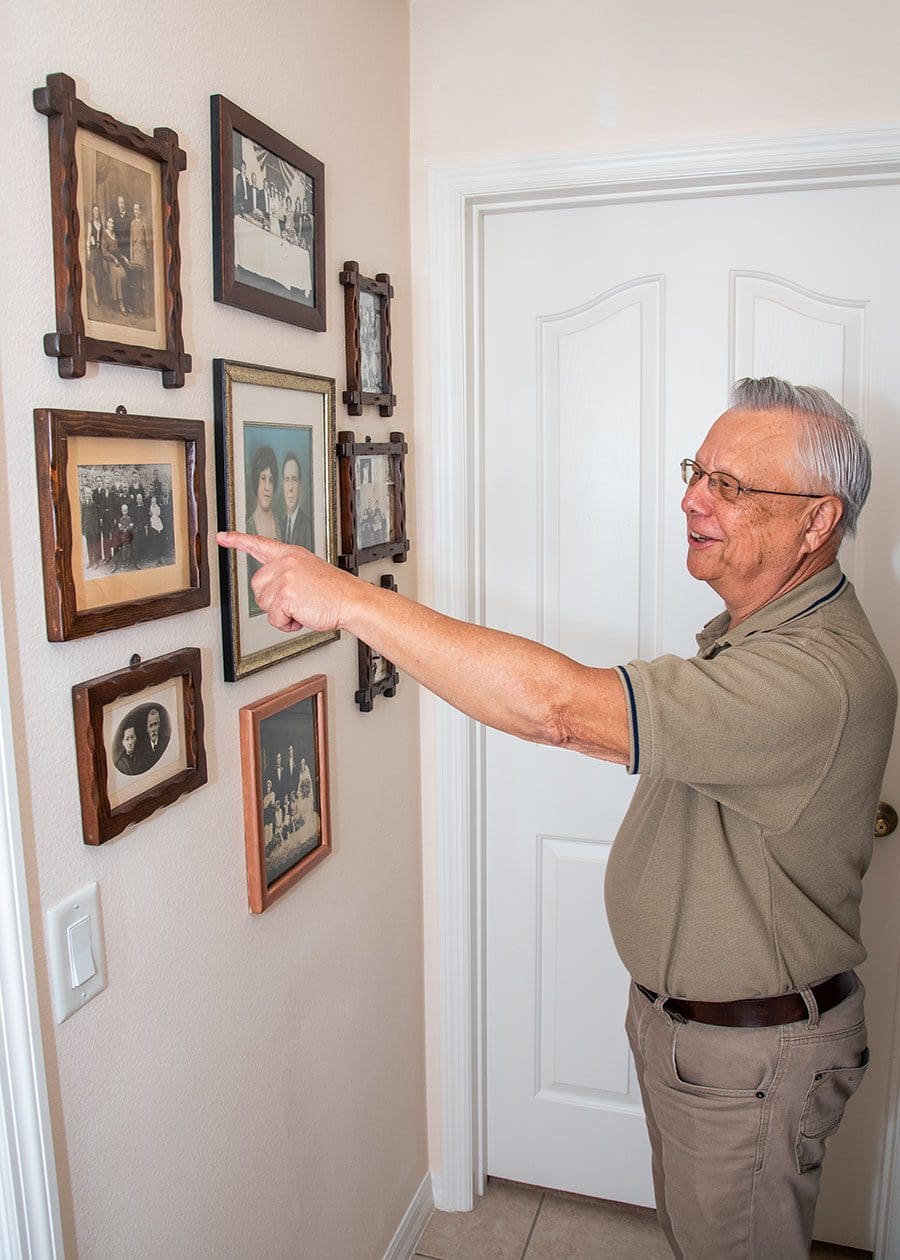 George says the same thing, giving credit to the RootsMagic computer program he uses for some of the information he's found, and to Ancestry for tracking possible familial matches through DNA testing.
In fact, George, because of DNA tests they completed, found a long lost second cousin of Arleen's no one in her family knew existed.
That cousin, who'd been put up for adoption, lives in Pennsylvania. After her adoptive parents died, she began looking for other family.
"It was a sad situation, so I'm doubly happy she found me. She had no extended family to speak of, and now she has this huge family," Arleen says, explaining that talks are underway for an eventual face-to-face meeting.
George also has been able to find a lot of information about his own family. 
"The name Zitterell was actually first documented in 1430, but they came from Austria, not Germany," George says, adding that he's an only child, so finding all this information "creates a family tie."
George says: "On my dad's side, I found out that my grandfather, a mason and brick layer, came here in 1906 on a ship. He was here for a short time, then went back and got married, and that's where my mother came in. I have ship manifests of when they came, so it gets interesting." 
Pat learned that her maternal grandfather was from Scotland and served on a ship during WWI that was involved with the well-known Battle of Jutland. She also found a great aunt who after the passing of the 19th amendment for women's suffrage, fought the courts to get women placed on the prospective juror list. 
"She was not successful, but it was something very interesting and exciting to find out, because when I first started out, I thought, 'Boy, what a boring family I have," Pat jokes.
Pat also says VGS' mission, and that of any of the special interest groups people belong to, besides tracking their own histories, is helping others by sharing what they've learned and offering tips and insight.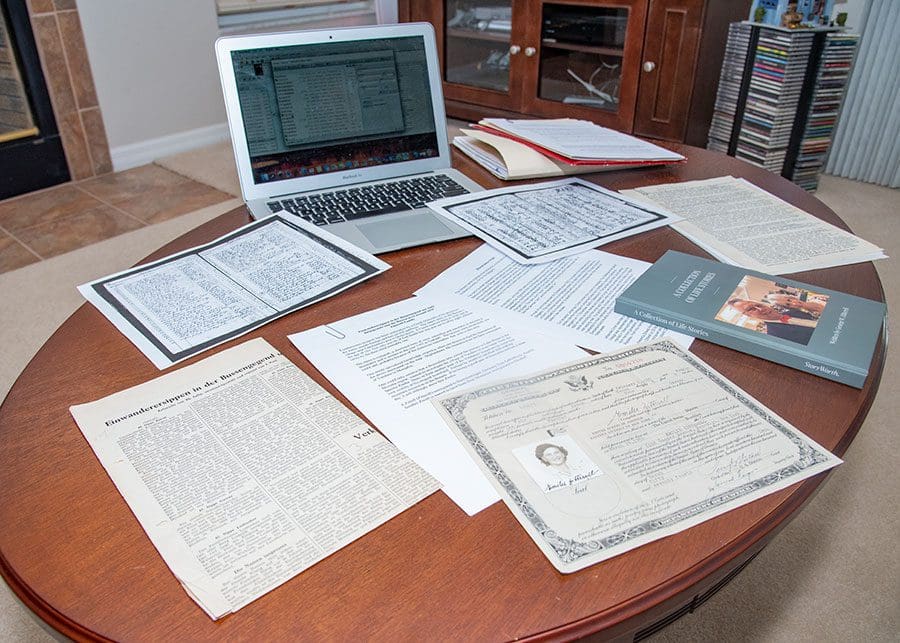 She says she is always happy to help when possible, and George says he and others in VGA and RootsMagic, really take that mission to heart.
"The group itself coordinates learning activities, and we help people who run into what we call brick walls," George says. "They get so far and can't go beyond that, so we help lead or direct them past it."
Pat says currently, the VGA has about 900 members and counting, but new members are always welcome. The VGA meets on the fourth Wednesday of each month at the Savannah Center in The Villages. Additionally, each special interest group has its own meeting schedule. 
For more information, visit vgsfl.org. 
Originally from Nogales, Arizona, Roxanne worked in the customer service industry while writing independently for years. After moving to Florida in 1999, Roxanne eventually switched her career path to focus more on writing and went on to become an award-winning reporter for The Daily Commercial/South Lake Press newspapers for 16 years prior to coming on board with Akers Media as a staff writer in July 2020 – her dream job come true.
Share This Story!