Meet A Villager: Gail Lazenby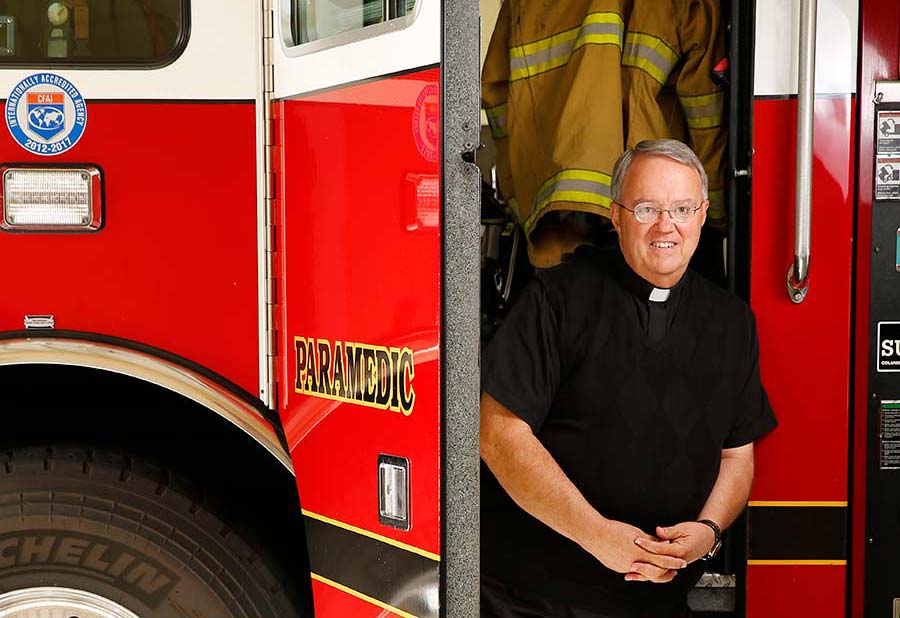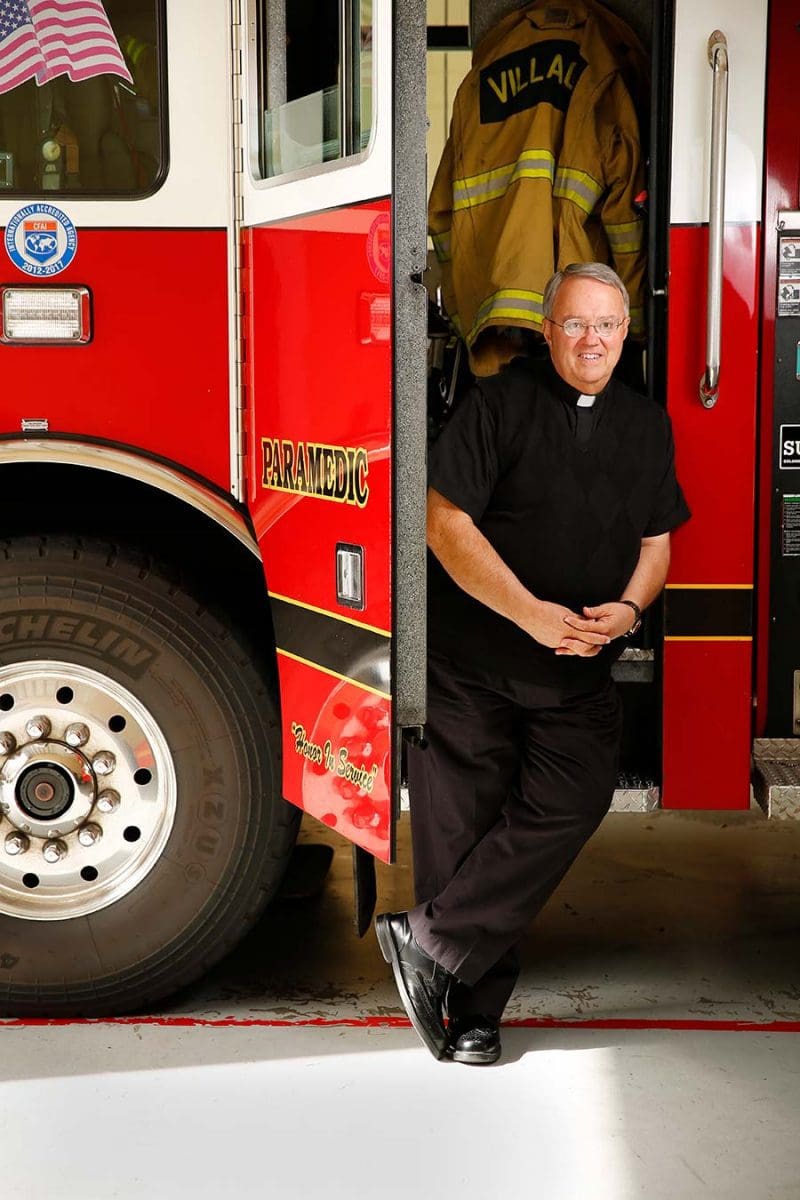 Chaplain of the Department of Fire and Emergency Medical Services (EMS) in The Villages
Vital Stats
Married to Kathy Lazenby for 44 years.
Resident of the Village of Belle Aire since 2002.
Born in Geneva, New York.
Home town is Grand Island, New York.
Main hobbies are golf and reading, mostly non-fiction.
Has a collection of 300 unique writing  pens.
 Household pet is "Gertie," a Yorkshire-Maltese.
What motivated you to become the Chaplain? I have been involved in this field of fire and rescue for most of my life. Since moving to The Villages in 2002, I worked with the fire department in various capacities. During my work here, I felt called to serve Jesus Christ in a new capacity. In July of 2016, I was ordained as a deacon in the National Catholic Church. As chaplain, I am on-call 24/7 for my colleagues in need.
Why Fire/EMS? My mother was a registered nurse supervisor at the local hospital, and several firemen were her friends. She taught an occasional first aid course, and went on fire calls to provide on-scene aid for victims or firemen. I was at the same school in Grand Island, New York, for 33 years, but I also worked as a fire fighter/paramedic. All these experiences prepared me well to be a chaplain.
You display strong leadership skills. While in Grand Island, I trained Fire/EMS personnel in neighboring counties. I was the president of the teacher's association, chairman of the English and social studies departments, and building administrator. I was on the town board of commissioners and also chairman of a charity in the community.
What do you like most about what you do? I enjoy being with others while providing comfort during stressful and trying times. Since I have experienced or seen most of what others may be going through, I believe I provide genuine understanding and help.
What other community services do you perform? I am in my fourth term as a supervisor in Community Development District No. 3, and a past-president of the Rotary Club. I work with Clean Kids Back Pack Program, where we provide hygiene products to children.
What is one word that describes you? Driven. When I make a commitment to accomplish something, I see it through.
What is your motto? Why join something if you can't run it? This relates to my level of commitment, and my decision-making capabilities.
What are your greatest accomplishments? My marriage and being ordained.