Meet a Villager: Randy Atkins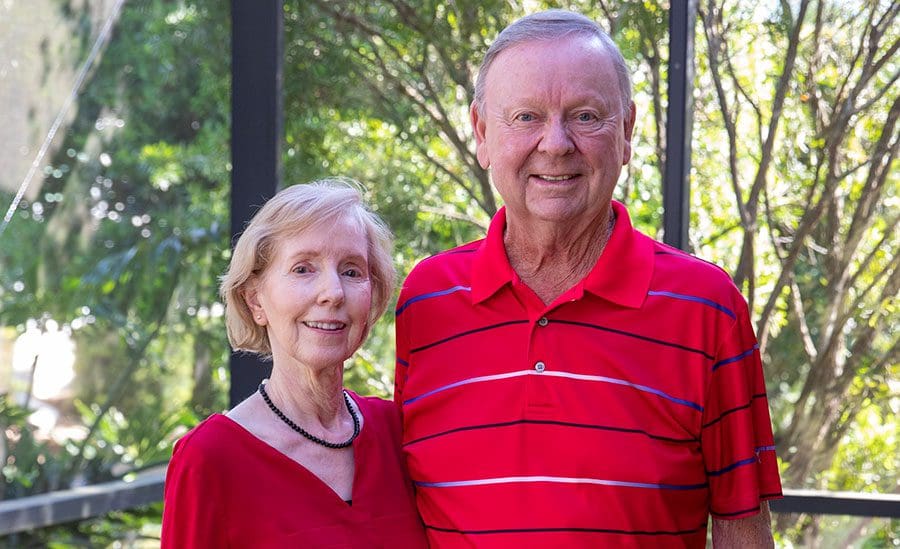 Convertible enthusiast knows "You Only Live Once."
Vital stats:
Calls Maine "home."
Lives in the Village of Saint Charles.

 

Met girlfriend Andi of the Village of Bonita in 2019.
Retired U.S. Air Force Master Sergeant.
---
How long were you in the Air Force? Twenty years. I started out in electronics at 18 and became an Air Force recruiter for nine years, and then I went into teaching professional military education in Germany, and finally ended up back in electronics in flight simulators. 
What did you do after the Air Force? I went into real estate and was an agent, sold, bought, and developed real estate, and owned a motel business in California for 35 years, which we sold about a year and a half ago. 
Where have you travelled? My now deceased wife and I had an RV in New Mexico and travelled in the West, quite a bit through Mexico, Cancun and so on, and back and forth to Maine many times.
What is your favorite place you've visited? Mount Rushmore, and generally in Utah and the West to see the different national monuments. The Canyon de Chelly in Arizona is one of my favorites. 
What led you to The Villages? We lived in the rural area away from folks and we both appreciated the social aspect of living here in The Villages. I came down here with my now-deceased wife in 2014. We had a villa for a couple years and went back and forth, half New Mexico, half here, and then finally decided to make the move full time and lived in Mallory for about a year, and then moved to Saint Charles. 
What clubs are you involved in? I'm with the convertible club where we get together and take road trips and day trips, we've gone to several different restaurants and around Mount Dora, that kind of thing. Andi is an active member in YOLO which is predominantly a social group, "you only live once," they do anything from golf cart rallies to playing ping pong. I golf with three other buddies from Maine. 
Do you have any kids? I have a son and a grandson in California and Andi has a son and a daughter and three grandsons and one granddaughter on the east coast.  
Describe your perfect day. Sleeping in, simple breakfast, going for a ride in the convertible, dinner out, and coming home and watching a horse movie. I've owned a horse before and Andi's an avid rider. She had a ranch as a young person, and she had a group of horses. 
What is something that is still on your bucket list? Right now, we're actively pursuing a new RV, and then travelling to places we haven't seen together. I'd like to get up to Canada, back to Yellowstone, and back to Maine where my sister and brother-in-law are and have a campsite on a pond there.
Any guilty pleasures? Wine. 
Originally from Buffalo, NY, Victoria graduated from Canisius College in 2018 with a bachelor's degree in English and Writing. In August of 2019, she relocated to Eustis, Florida, and soon began at Akers Media Group assisting with social media projects. Later that year, she was promoted to a full-time writing position at the company and has since found her niche telling the stories of so many of Lake and Sumter County's awesome people.
Share This Story!