Miles Stewart – The Floor Shoppe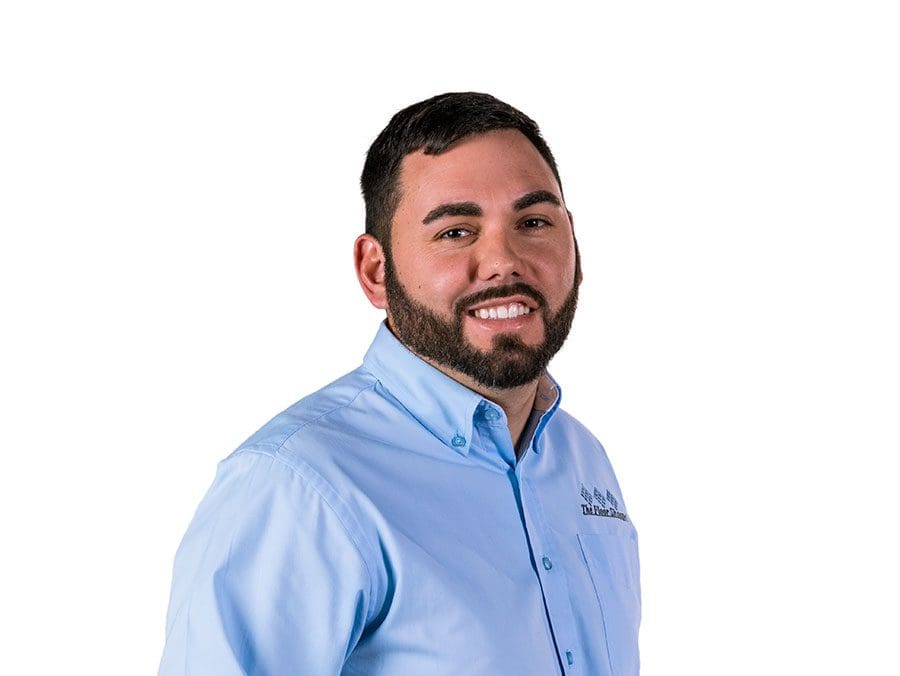 Q: What is one of the biggest problems you see in your industry and how is The Floor Shoppe doing things differently?
A: Over the last 10 years, there have been some huge advancements in the product selections available when it comes to building showers. After the industry went away from mud-set shower walls, which are extremely labor intensive, a substrate called cement backer board became popular. The problem we most often see with the installation of cement board is not the material; it's the waterproofing that has to be completed before the shower wall tile installation begins.
You see, a cement board substrate is not waterproof in itself, and that is where many shower failures begin. Folks think that you can install the cement backer substrate, install the finish tile and complete your grouting and you have a waterproof shower. In the case of cement backer, the product we often use is a fluid-applied waterproofing. This solves the problem; you now have a complete waterproof shower that can be covered with a tile of your choice that will last a lifetime.
Referring back to the advancements, we now have substrate products available to us that are both waterproof, vapor retardant and silica dust-free. The inhalation of silica dust has become a huge concern in our industry and is a problem presented when cutting cement board on the jobsite. These new extruded polystyrene foam panels allow for quick installation, and we now only need to treat the seams and screw holes with a fluid applied waterproofing product. These products do not hold moisture, so they eliminate the concern of mold and mildew growth in your shower.
The Floor Shoppe currently completes over a thousand showers per year and we are constantly working on ways to improve our process. Whether it be new innovative products or the latest installation techniques we are continuously learning and updating our process to put out the highest quality installation possible for our customers.
---
352.748.4811
TheFloorShoppe.com
9815 U.S. Highway 301, Wildwood
Hours: 9am-5:30pm Mon-Fri; 9am-3pm Sat; Sun closed