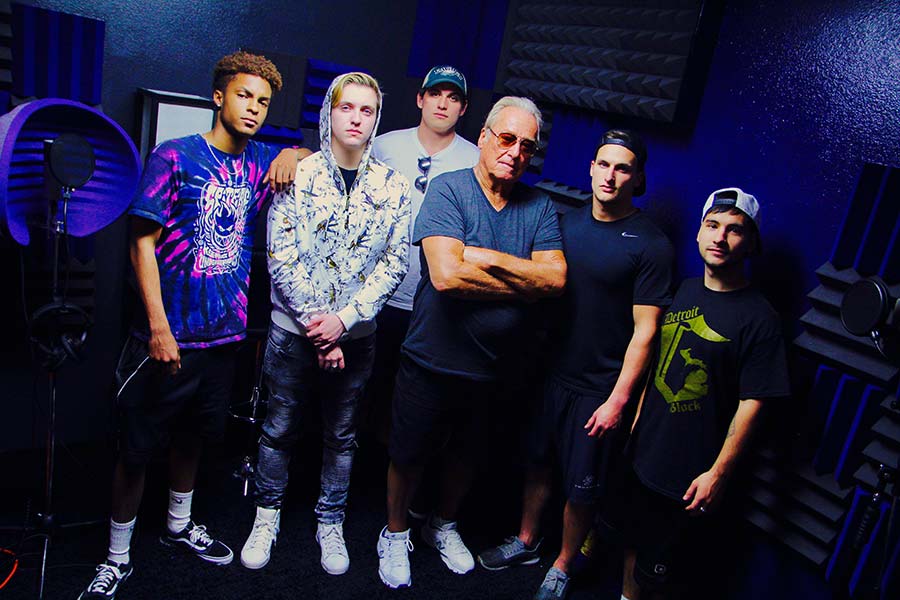 John Linde writes family-friendly songs that touch the soul.
New York native John Linde has had an extensive career in entertainment as a songwriter, record producer, and screenwriter. But the talented Villager is not resting on his laurels just yet. 
"My entire life, I have been in the music business," John says. "This is my passion, this is my personality." 
As a drummer, he toured with bands in the late 1950s and '60s throughout the United States and Europe. He turned to writing and producing and worked with hall-of-fame songwriters Jerry Leiber and Mike Stoller on songs for the Drifters before he was offered his own label with Capitol Records in California.
One of John's recent projects involved crafting "We Are Special," a family-friendly rap song performed in May by a 40-member choir, rapper Trap Watkins, and National Football League player Clint Hart during the opening ceremonies of the 46th annual Special Olympics Florida Summer Games at the ESPN Wide World of Sports Complex's Champion Stadium in Lake Buena Vista.
The ceremonies included a jet flyover, torch lighting, fireworks, and lots of fanfare. "It was very, very moving, and the athletes are special," says John, who was touched by the excitement from the crowd when "We Are Special" was performed. "The kids went nuts. They were dancing, clapping, and really got into it. The reception was tremendous."
The feedback validated what he's known for a long time: rap songs reach the younger generation.
"This was the longest and hardest song to write because of the components and logistics. I ended up working with about 70 people when it was all said and done, and in five different studios," he recalls. "There were a lot of bumps in the road, but we got it done." 
John has been asked to write rap songs to address the negativity of drugs, and he recently penned two songs for a TV pilot, "Beyond Scope." He spends a few hours a day writing and often records at Atlantic Hills Studios in Winter Park. 
"There are a lot of things happening for a good purpose," says John, who moved to The Villages in 2005 with his wife, Sandra.
John also is proud to have written "Before God," a 1987 Quest Studios film made in Orlando, and the dedication song for the women's memorial at the Vietnam Veterans Memorial in Washington, D.C.
"Near the wall is a beautiful statute of nurses cradling a dying soldier," John says.
Originally from Anderson, Ind., Theresa worked for The Herald-Bulletin for many years. After experiencing a winter with 53 inches of snow, her late husband asked her to get a job in Florida, and they headed south. Well known in the area, Theresa worked with The Daily Sun and The Daily Commercial prior to joining Akers.
Share This Story!