New 7-Eleven Gives Back to Lady Lake Police Department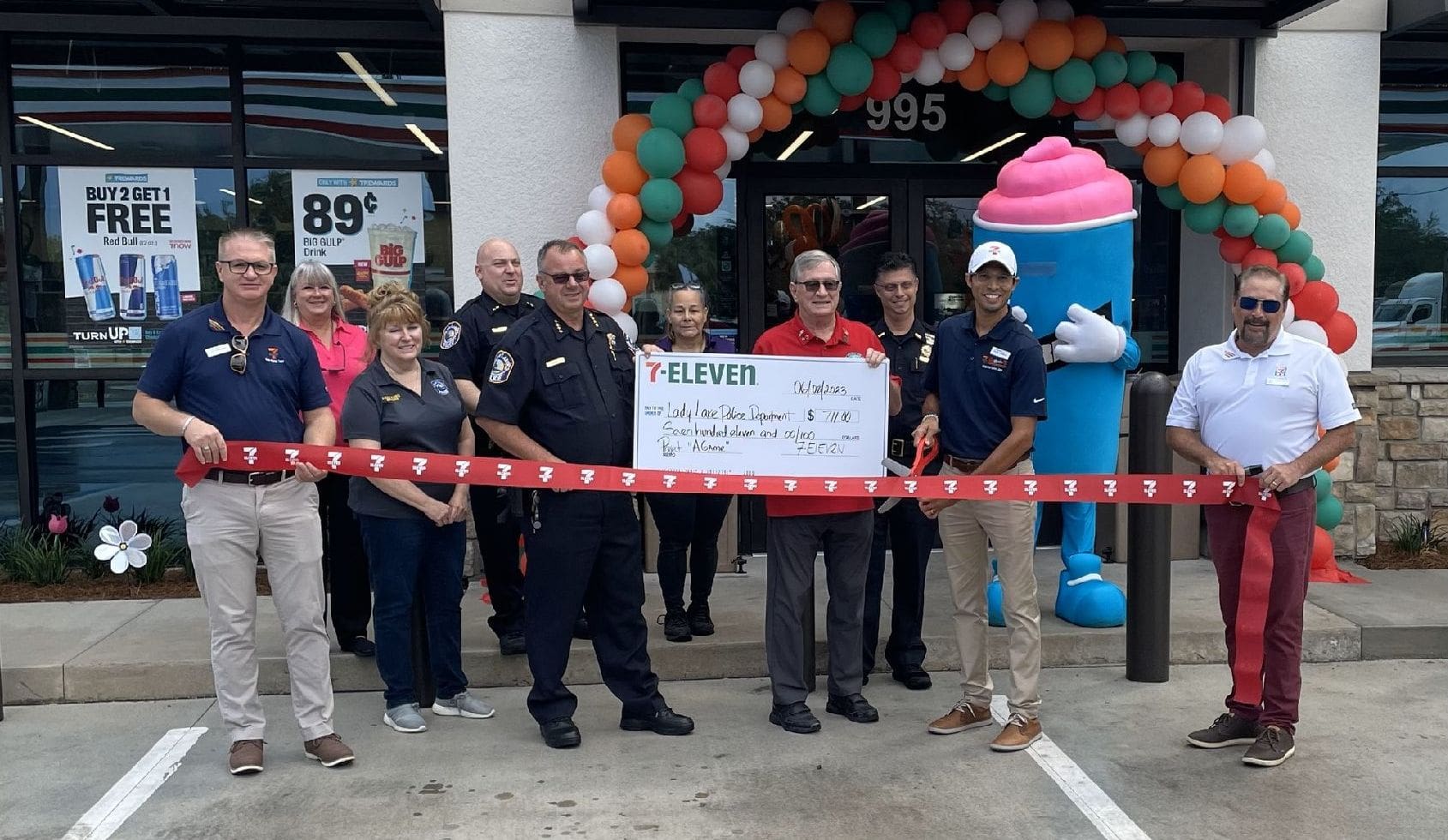 Within the first month of opening, the new 7-Eleven on the corner of U.S. Highway 441 and Griffin Avenue in Lady Lake is already giving back to the community. The location donated $711 to the Lady Lake Police Department through Project A-Game, a community outreach program created to provide meaningful youth development opportunities through education and play.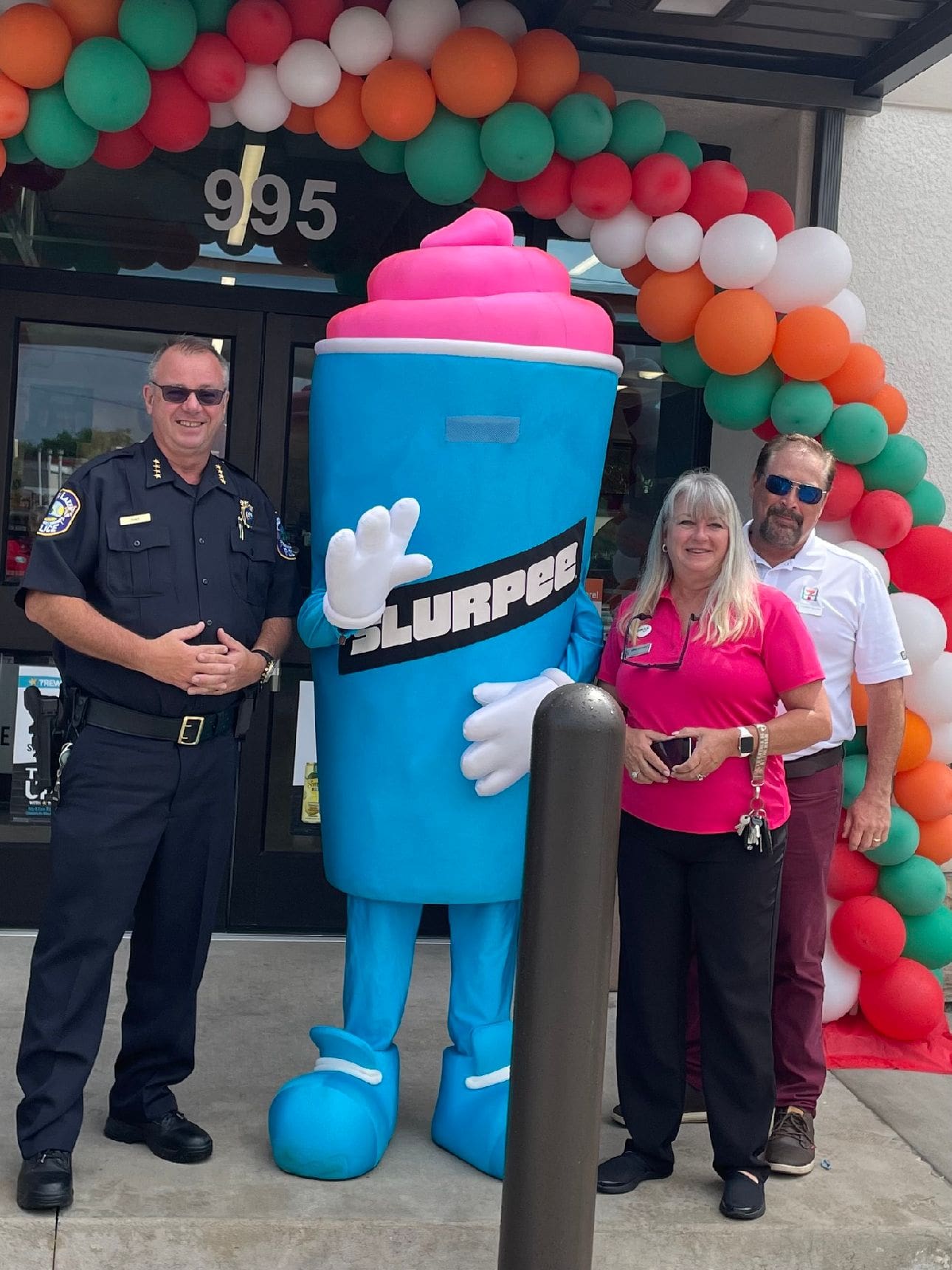 The Police Department will use the funds for its Safer Kids in Lady Lake Program (SKILL), which takes place several times a year and teaches children bicycle safety.
In attendance from the Town of Lady Lake and pictured at the ribbon cutting and check presentation on Thursday, June 8, were Lady Lake Mayor Jim Rietz, interim Lady Lake Police Chief Steve Hunt, Lt. Robert Tempesta, Deputy Chief Jason Brough, Sgt. Tom Sarakinis and Jan Miller.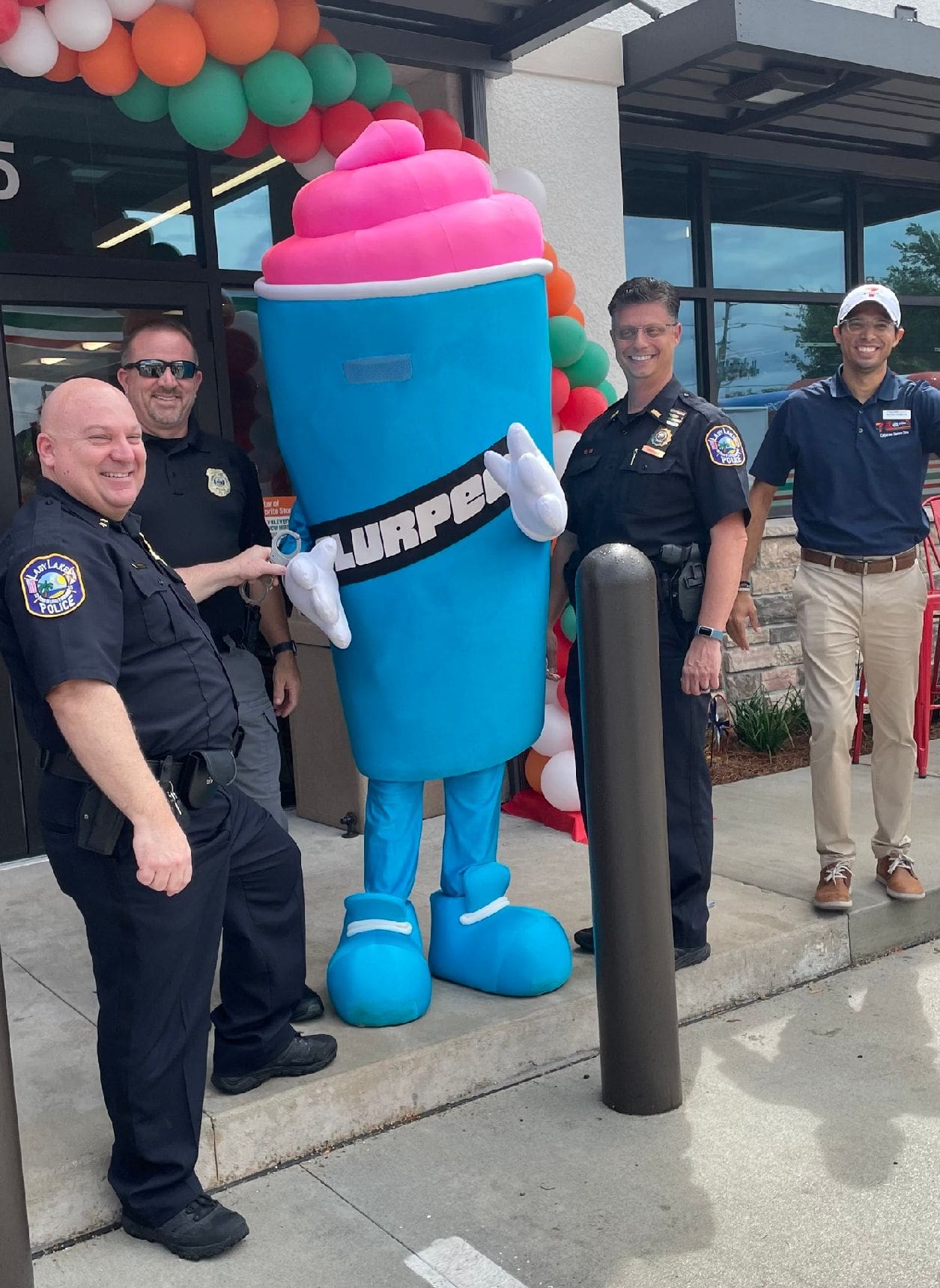 Originally from the small town of Berryville, Arkansas, Cindy has become a multimedia specialist in journalism, photography, videography and video editing.
She has a B.S. in Communications from the University of Central Arkansas and is a correspondent for The Daily Commercial, LakeFront TV and Beacon College's PBS talk show, "A World of Difference," where she received an Anthem Award and Telly Award.
When she isn't working, Cindy spends time with her husband, Ryan, and son, David, traveling and taking photos of landscapes and wildlife.
Share This Story!