Online Afterlife: Who Will Manage My Social Media When I'm Gone?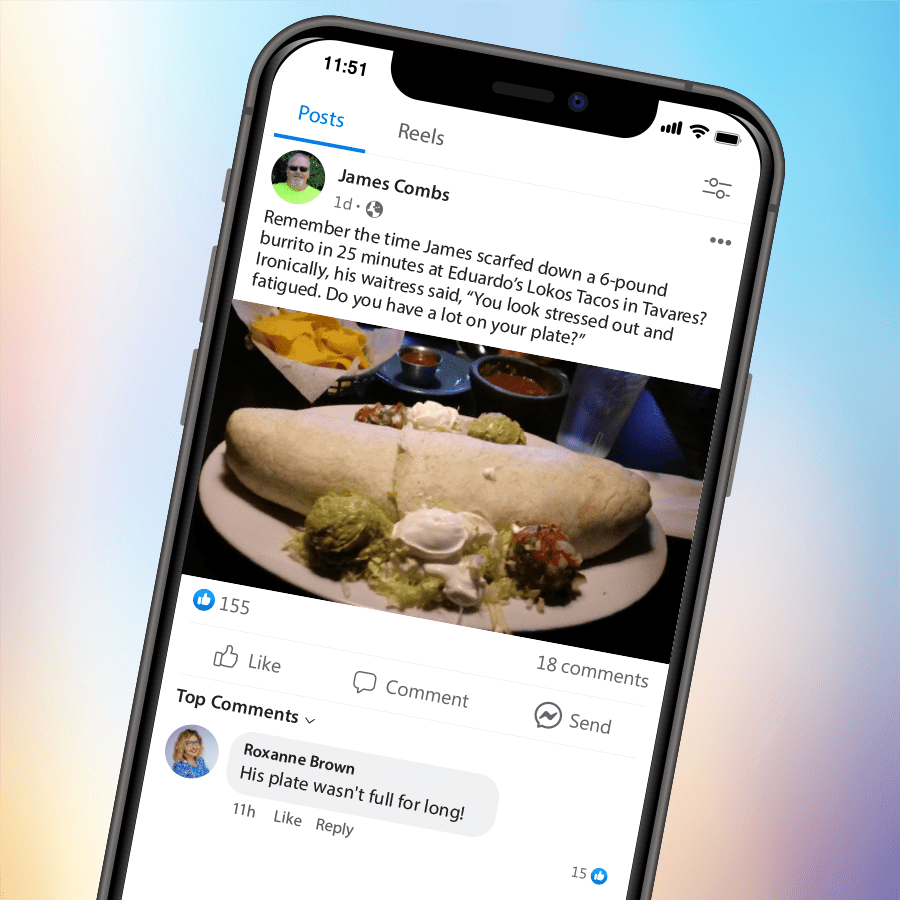 Words to live by after death.
There was a time when basic questions raced through the mind of anyone approaching death.
What will I leave in my will, and to whom? What kind of funeral would I like? Who will read my eulogy?
But in an era when we devote so much of our lives to Facebook and Twitter, it's no surprise that a new question has taken precedence: 
Who will manage my social media account once I'm dead?
That has been on the minds of many since 2015 when Facebook introduced a new feature allowing users to designate a legacy contact to manage their account after they pass away. Other social media companies have followed suit and offer a similar feature.
In other words, you'll still be alive even in death. 
We've finally achieved eternal life, . . . the opportunity to communicate from beyond the grave, and the ability to continue tweeting even after our hearts stop beating.
Death is a topic I've avoided like . . . well, the plague. Until now.
Faced with a cancer diagnosis, I'm preparing for my online afterlife with James-isms because I wouldn't want people to remember me any other way. I'll assign my mom to be my legacy contact.
Here's a small sampling of what I'm going to have her post in my absence.
The remembrance post
"Remember the time James scarfed down a 6-pound burrito in 25 minutes at Eduardo's Lokos Tacos in Tavares? Ironically, his waitress said, 'You look stressed out and fatigued. Do you have a lot on your plate?'"
The career post
"Before his passing, James spent 23 years as a magazine journalist. James once interviewed a death-row inmate at a state prison in Raiford, the site where serial killer Ted Bundy died in an electric chair in 1989. James said the method used to kill Bundy didn't surprise him too much because, "We fry everything in the South."
The sports post
"It was one year ago today when James stirred controversy on Facebook after Kentucky beat South Carolina in football for the fifth consecutive time. He wrote, "South Carolina has the arrogance of Notre Dame and the trophy case of Vanderbilt.'" 
The political post
"James probably wouldn't be surprised that Joe Biden fell again today. He always said Biden was the most down-to-earth president of his lifetime."
The status update post
"James is still dead."
Hopefully, that one won't generate too many likes.
Is there a particular subject that you would like us to write about?
Give us a shout!
Is there a particular subject that you would like us to write about?
Give us a shout!
Is there a particular subject that you would like us to write about?
Give us a shout!
Akers Media Group's James Combs has been a staff writer for several local publications since August 2000. He has had the privilege of interviewing some of Lake County's many fascinating residents—from innovative business owners to heroic war veterans—and bringing their stories to life. A resident of Lake County since 1986, James recently embarked on a journey to lead a healthier lifestyle. He has lost 60 pounds and walks nearly five miles a day. In his spare time, he enjoys target shooting, skeet shooting and watching his beloved Kentucky Wildcats!
Share This Story!