Outstanding Student: Fabiola Gordo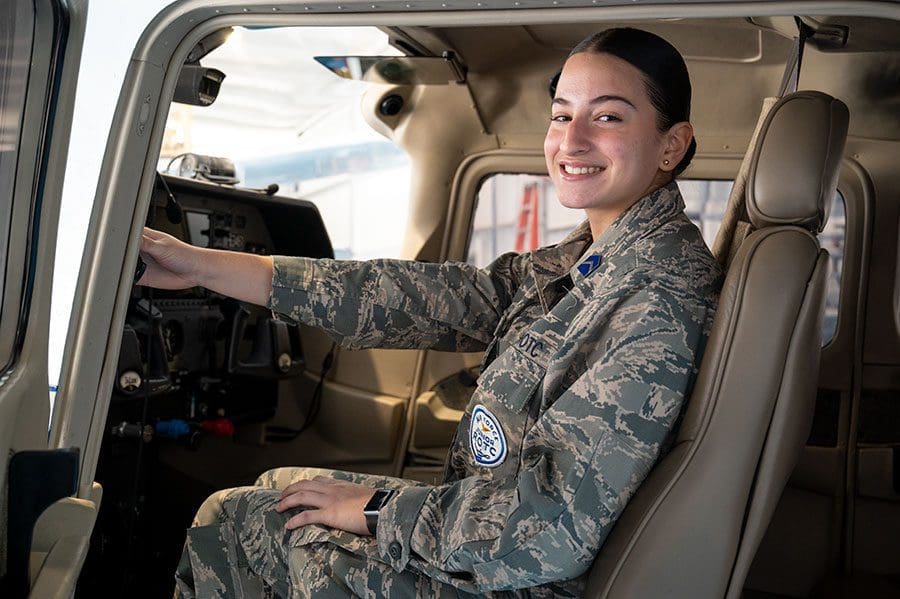 Hardworking JROTC student receives aviation scholarship to get pilot's license this summer, plans to join the Air Force.
Story and Photo: Cindy Peterson
Vital Stats
Straight A student/Junior at Eustis High School.

Moved to Florida at age 6 from Puerto Rico.

Daughter of Leixa Acevedo and Jose Gordo.

Wants to major in astrophysics.

1 of 200 students to receive an aviation scholarship to Embry–Riddle Aeronautical University in Daytona Beach.

Plays on the varsity volleyball team.

Student Council vice president.

 
---
How I fell in love with aviation: I joined the Air Force JROTC at Eustis High School just for fun and Major Wise told me he saw potential in me. He encouraged me to join the aviation program that was started at our school this year. Little by little, I started to fall in love with it, and realized I could make a career out of it.
My plan to become a pilot: I heard they were giving out scholarships to a program this summer at Embry–Riddle where they will train you to get your private pilot's license. I applied and took the test on the last day just for the experience because I didn't think there was any way I would get it since they were only choosing 200 kids worldwide. I cried so hard when my sergeant handed me the acceptance paper. I can't even cook yet but at 17 years old, I'm going to be flying an airplane.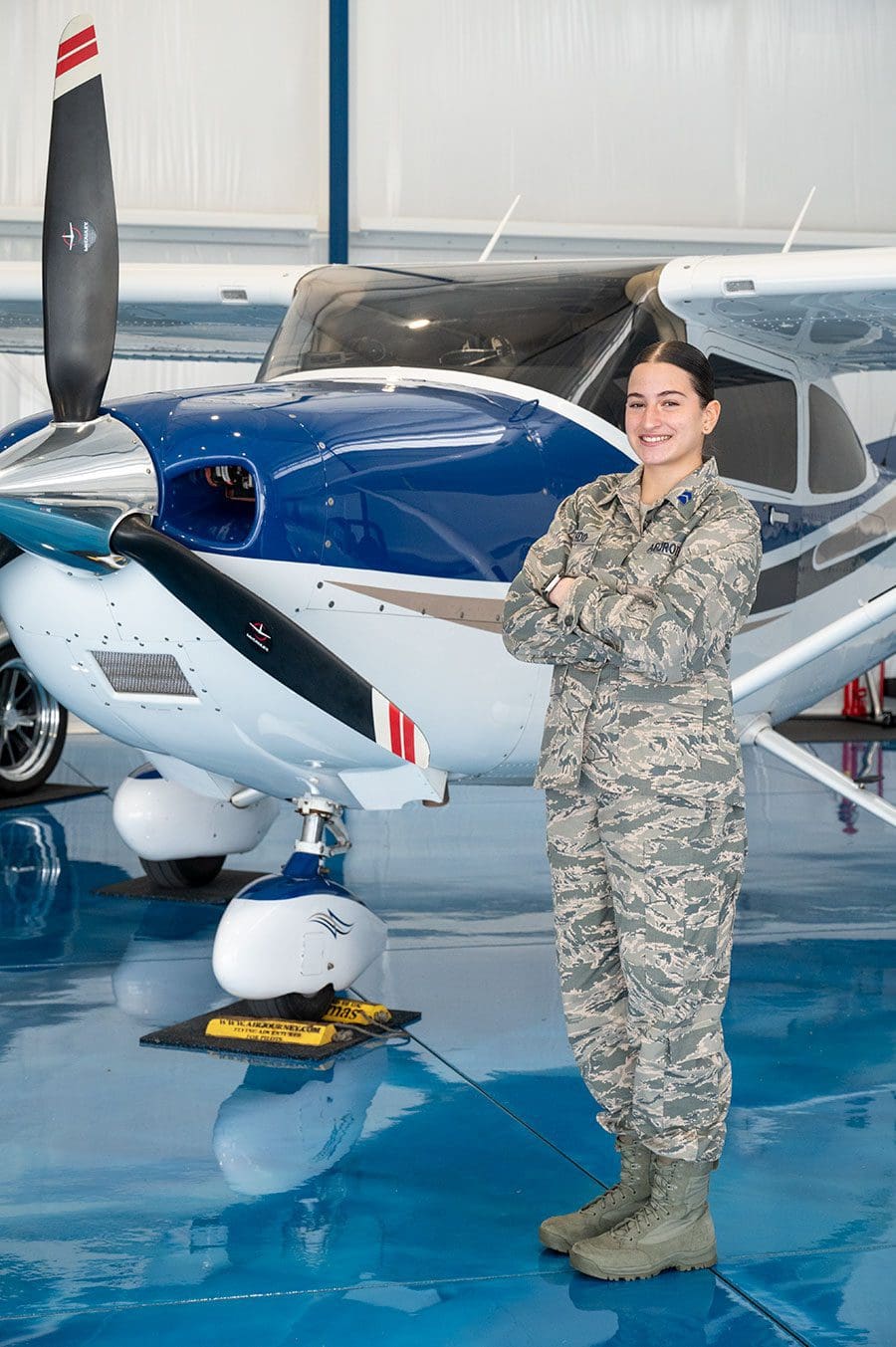 Future goals: I plan to attend Air Force Academy after high school, and I want to major in astrophysics. I plan to retire from the Air Force and live my life. I want to travel and see the world. 
Biggest supporters: My parents. When I told them about the scholarship, they were so happy, they started crying. I was such a shy person when I began all of this, and they say they have seen me come out of my shell. 
What's on top of my music playlist: I have two most-played songs at the moment: "Freak on A Leash" by Korn & "You Right" by Doja Cat. 
If I could meet anyone in the world: I would like to meet J.K. Rowling because I love Harry Potter.
Two words to describe me: Strong and determined. I'm on the varsity volleyball team where I started out on the bench and worked my way up to captain in previous years. I really want to work hard and do my best in everything I do.