Outstanding Student: Darian & Raelyn Heers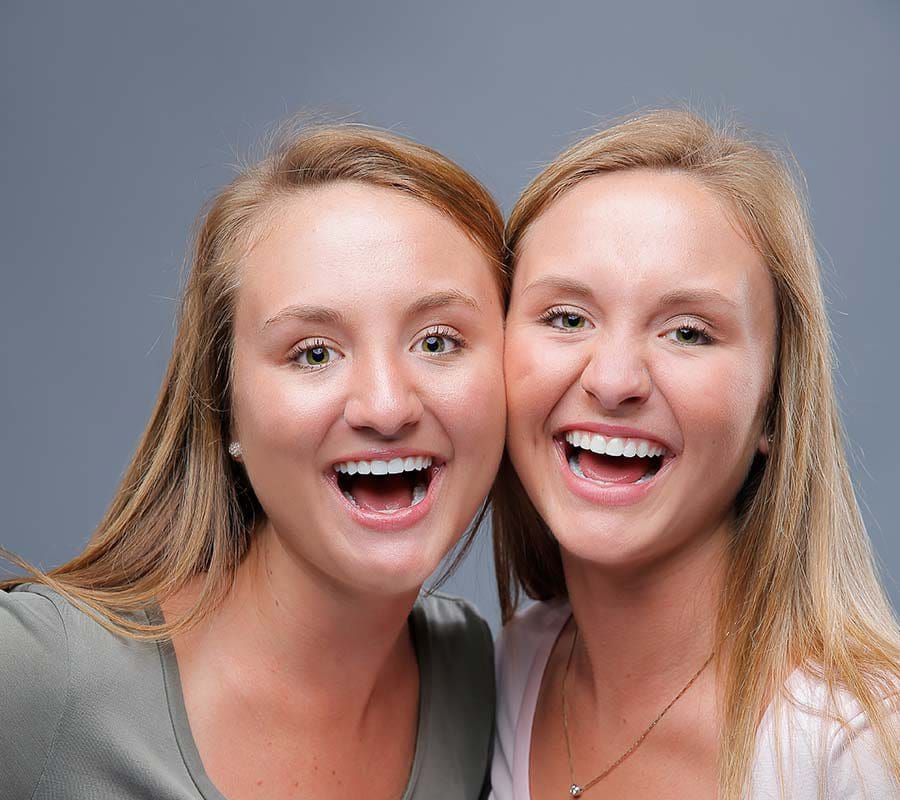 Age: 17 // SENIORS AT EUSTIS HIGH SCHOOL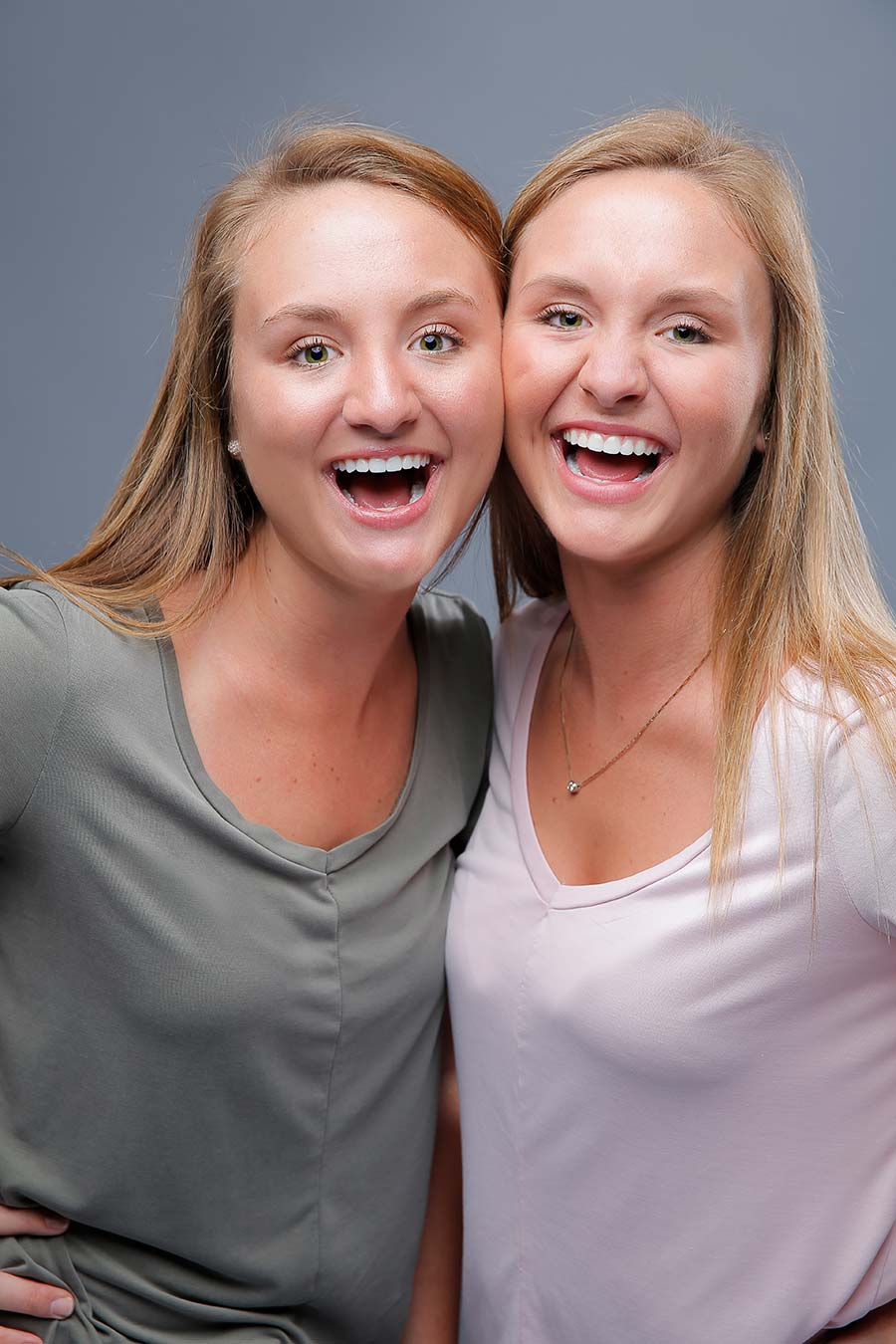 Vital Stats
Darian, above left, is eight minutes older than her identical twin, Raelyn, right.
Both sisters have GPAs above 4.0, including advanced placement and honors courses.
They were inspired to volunteer and work at Camp Boggy Creek in Eustis by their grandmother, Natalie Windsor, who's the horse barn manager at the camp for children with serious illnesses.
Darian is a member of the National Honor Society and the Jefferson Club, a volunteer group, and both sisters belong to the Fellowship of Christian Athletes and the Teenage Republicans Club.
Are you competitive with each other?
Darian: (both laughing) Oh, yeah, very competitive. I like to be, I guess you could say, the smarter one and the winner, so I really like to make the better grades and I like to beat her at everything. Sports, too. We have ping-pong tables and a volleyball net, and I always have to win.
Raelyn: And it's really funny when she doesn't, too. She gets mad sometimes when she doesn't win. We both are competitive. Our whole family is.
Do twins have telepathy with each other?
Darian: We have the same dream. It's a reoccurring dream and there's no people in it. It's just this white space, and these thorns are moving in, and we both have it, it's so weird. I looked it up, and they're called "twin dreams," and they can't explain why they happen.
Raelyn: We did have a dream where we met the same celebrity on the same night. And we finish each other's sentences and talk at the same time.
What do you like about Camp Boggy Creek?
Darian: The little kids are awesome, they're just amazing kids.
Raelyn: And it's an awesome experience to go and work with all of them there. It's really fun to see them get to try new things. Some of the kids who have never caught a fish or ridden a horse, they get to do that.
Future plans:
Darian: I want to go to college, most likely in Florida. I want to major in biology, and then there's a medical school called the Uniformed Services University. It's a federal school where they pay for your tuition and you have a salary and you're basically in the military. Afterwards, you have to give seven years of service. I was already planning to become a neurosurgeon and [entering] the military, most likely in the Army.
Raelyn: I want to travel the world, that's my biggest dream, so I want to be a flight attendant because you get so many benefits and you get to travel the world as your job.
Biggest influence:
Darian: My mom (Deanna) and dad (Whitson). They have always taught us to do the right thing, like never lie, never cheat, and never steal, just be respectful.
Raelyn: Mom and dad, too. They work so hard for us. I want to be like that when I get older, and provide for my family, and put so much love into it.
Hobbies:
Darian: Reading, which I know sounds boring, but literally, I could read 24/7. And I really like to be outdoors and go hiking and boating. I like horseback riding, too.
Raelyn: I also like to read, but I like to go hunting. Our family is big into hunting, and we eat all of the deer we shoot, and that's our main source of meat throughout the year. And we also grow our own food.
Favorite movie:
Darian: This is where we're different. I love western movies. My favorite is "Lonesome Dove."
Raelyn: I like romance movies, and I like "Ten Things I Hate About You."
Favorite food:
Darian: My mom makes poppy seed chicken. It's a casserole, and I love it so much whenever she makes it for me. It's just amazing.
Raelyn: Probably a steak. My favorite restaurant we go to for birthdays or anything, it's called Texas de Brazil, and it's a steakhouse and basically it's a buffet, and you get as much meat as you want.
Pet peeve:
Darian: Mine is when people don't follow the rules. I really do not like that. It really bothers me when we have a substitute and all the kids act up and disrespect the teacher.
Raelyn: I really hate when people are disrespectful, when kids talk back or anything like that.
How will you handle taking separate paths after high school?
Darian: That's going to be crazy because I don't even think we've ever spent the night at different places. It's going to be really weird.
Raelyn: That's going to be horrible. I'll have to call her every day and say, "What are you doing today? I want to know what you're doing so I can be there, so I can feel like I'm with you."