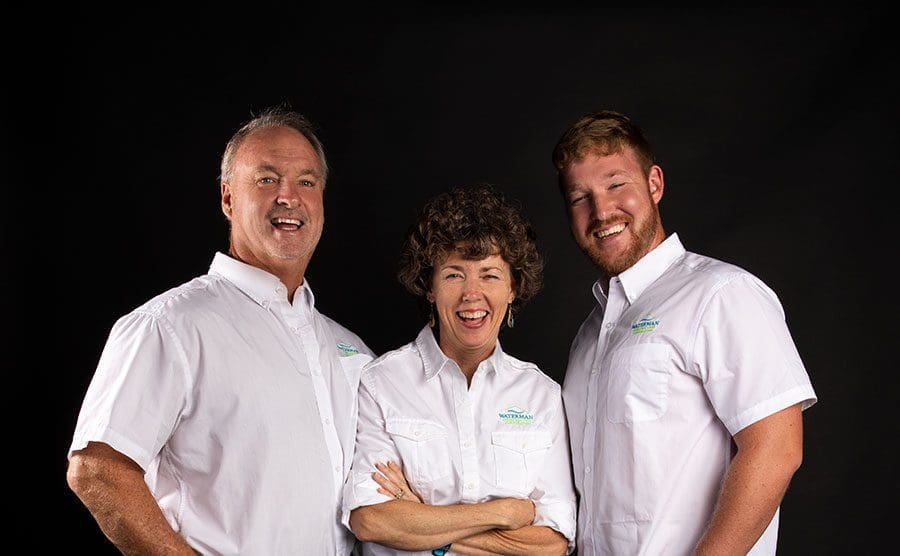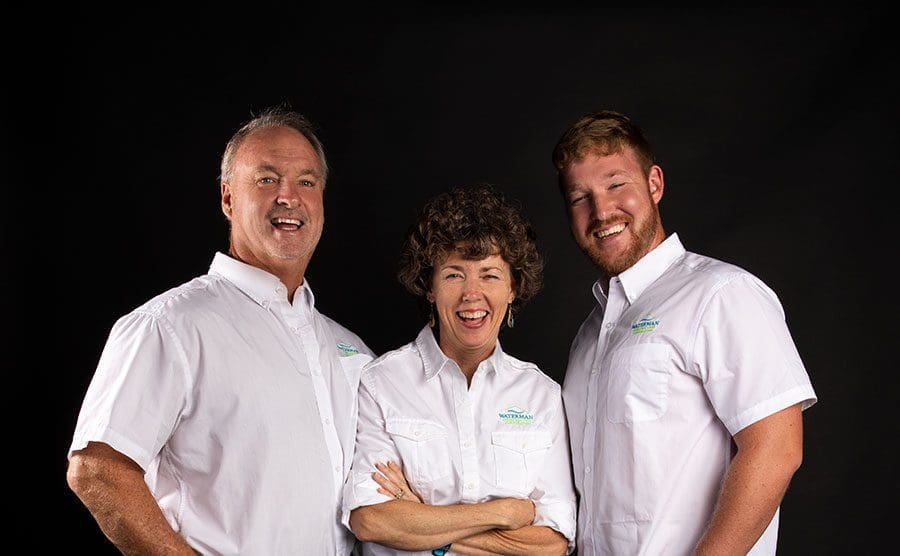 Builder Ted Waterman Style's 2019 Business Man of the Year

Ted Waterman admits he loves being in the spotlight, so of course he thinks it's pretty cool to be gracing this month's magazine cover as Style's 2019 Business Man of the Year and he relishes talking about the things he loves—his wife, sons, his passion for the construction field, an industry he has been in since 1982, and being the top man behind Waterman Construction Corp., based in Umatilla.
"I was really shocked; I didn't think I was going to win," says Ted, 54, who was chosen in a drawing at Style's annual gala that honors Lake and Sumter County men and their professions.
Growing up in Tampa, he began working in general labor for a large Heathrow construction company at age 17, honing skills and expertise that have helped him work his way up the ladder in the building field. He passed the state exam to become a certified general contractor in 1993.
"I have enjoyed every bit of it," he says.
Whatever clients need, Ted does all phases of construction from start to finish, including site work to turn key projects. His commercial builds have been veterinary clinics, nail salons, retail stores, gift shops, and eateries. He also builds custom homes, along with doing residential remodels, additions, and renovations.
Ted is licensed as a certified pool contractor, too, and has been in demand to install new commercial and residential swimming pools in fiberglass or concrete. Have a pool that needs remodeled? Waterman Construction can do it. The company also is available to provide weekly pool maintenance.
The majority of Waterman's latest projects have been swimming pool work, which has left Ted questioning if customers associate him with pools because of his "Waterman" name?
"Most people think we're a pool contractor," says Ted, who strives to make the public aware Waterman does much more. His company is currently involved working on a half-million-dollar housing project in Longwood.
"I would love to build more houses—ranch, contemporary, stucco, brick, stucco and rock—I like it all," Ted says.
His family-owned business has eight employees, and Ted proudly notes Gina, his wife of 24 years, serves as the company president while he's vice-president. The couple started their business in 1995 in Astatula before relocating to Umatilla in 1999.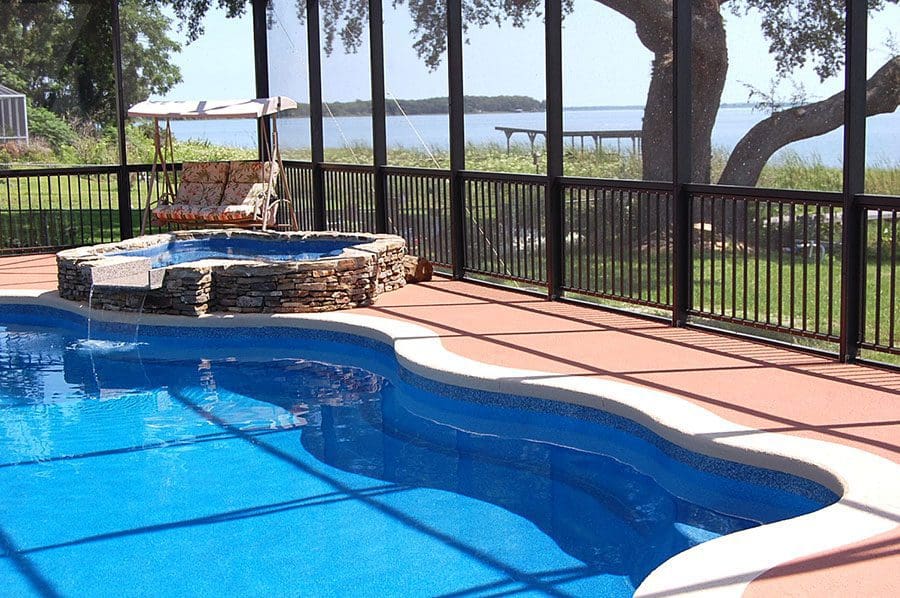 "Gina does an extremely good job of taking care of the office and I take care of everything outside the front door, and it works," Ted says. "I don't tell her what to do, and she doesn't tell me what to do. She's actually the reason why Waterman Construction exists."
Ted's former job involved being on the road and away from home overseeing commercial construction builds of Winn Dixie, Albertson's, Office Depot, and other turn key projects throughout Florida.
"We had three kids and I traveled an awful lot," Ted recalls. "Gina said it was time for me to be home because the kids missed me."
Ted agreed it would be better to be more involved in their three sons lives when Kyle, 24, and twins Tom and Jimmy, 29, were growing up. Tom now serves in the U.S. Army, Jimmy works for the company, and Kyle is in college to become a veterinarian.
Ted and Gina believe being married and working side-by-side works for them.
"We enjoy being with each other. Even as the kids grew up, we always did things as a family together and I think we are both geared that way," says Gina, who marvels over her husband's devotion to faith, family, and his work.
"I admire his passion for construction," Gina adds. "It's definitely in his blood. He's the hardest working man I have ever met in my life."
The pair met while Ted was working at a job site in Poinciana.
"It was summertime, hot and muddy, and I said, 'look at this chick walking through the mud in high heels. She thinks we're a bunch construction workers who are going to whistle and holler at her,"' Ted told his peers before he walked over to Gina and told her: "We're not going to whistle, we're not going to holler. You can walk by us; we're not a bunch of pigs."
Ted escorted Gina back to her office, which was by the construction work site, and he made certain she could walk on concrete rather than in the mud in her heels.
During his years of commercial construction experience, Ted says the development of commercial facilities built with the idea of selling or leasing to an organization post construction, often doesn't bode well. He has found there's a tendency for large commercial areas to be left vacant, especially after a business evaluates its true needs and then contracts to have a commercial building made to their specifications.
"When thinking of making the decision of creating a custom commercial construction project, let's do it right the first time," Ted says on Waterman Construction's website. "Our customers have been pleased with our commercial construction projects. Unlike being forced to move into a space that is not specifically designed with the commercial endeavor in mind, all of our commercial construction projects are developed from the ground up in cooperation with the client, so that the space is best utilized for their needs."
Waterman Construction's primary area for commercial construction jobs are in Central Florida, and besides doing builds in Astatula, Eustis, Howey-in-the-Hills, Leesburg, Minneola, Mount Dora, Tavares, Clermont, and Umatilla, the company also does builds in Sumter, Seminole, Orange, and Marion counties.
Those interested in having a custom home built by Waterman, the company offers a wide selection of choices for the customer to consider at their Umatilla office.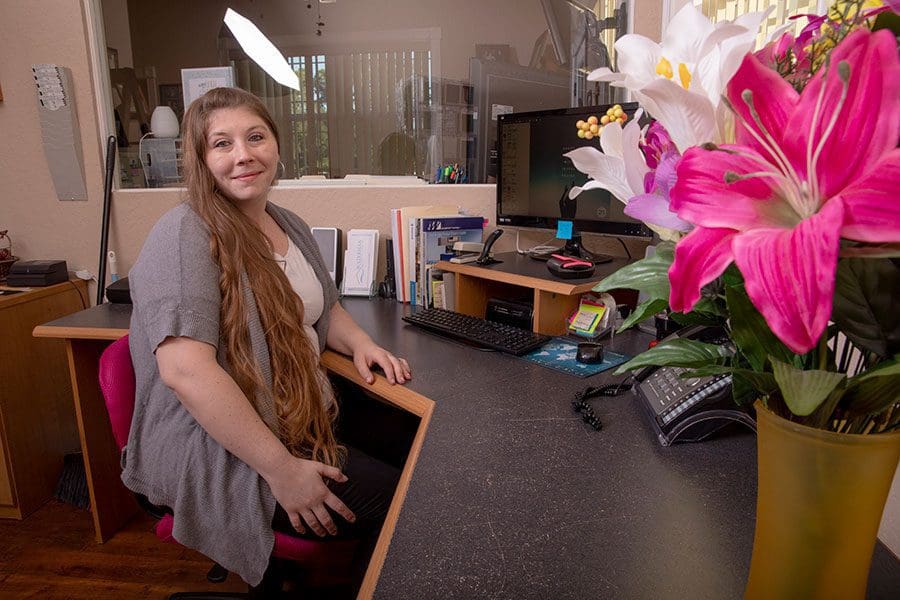 Gina notes many homebuilding shows on TV are unrealistic as far as prices of quoted materials, yet she admits the shows can be fun to watch. "You can get great ideas off of them," she says.
"We may not use the most expensive product in our houses, but it's definitely not the cheapest. We strive for quality," Ted says. "We want to build a home that will last and that our customers will be proud to call home."
The Watermans are thankful for their customers' support over the years.
"We have made a lot of wonderful friends," says Gina, noting many of them they first met as customers before they've become longtime friends.
"God has blessed us," adds Style's 2019 Business Man of the Year.