Pink Truck Tour wrapping up this week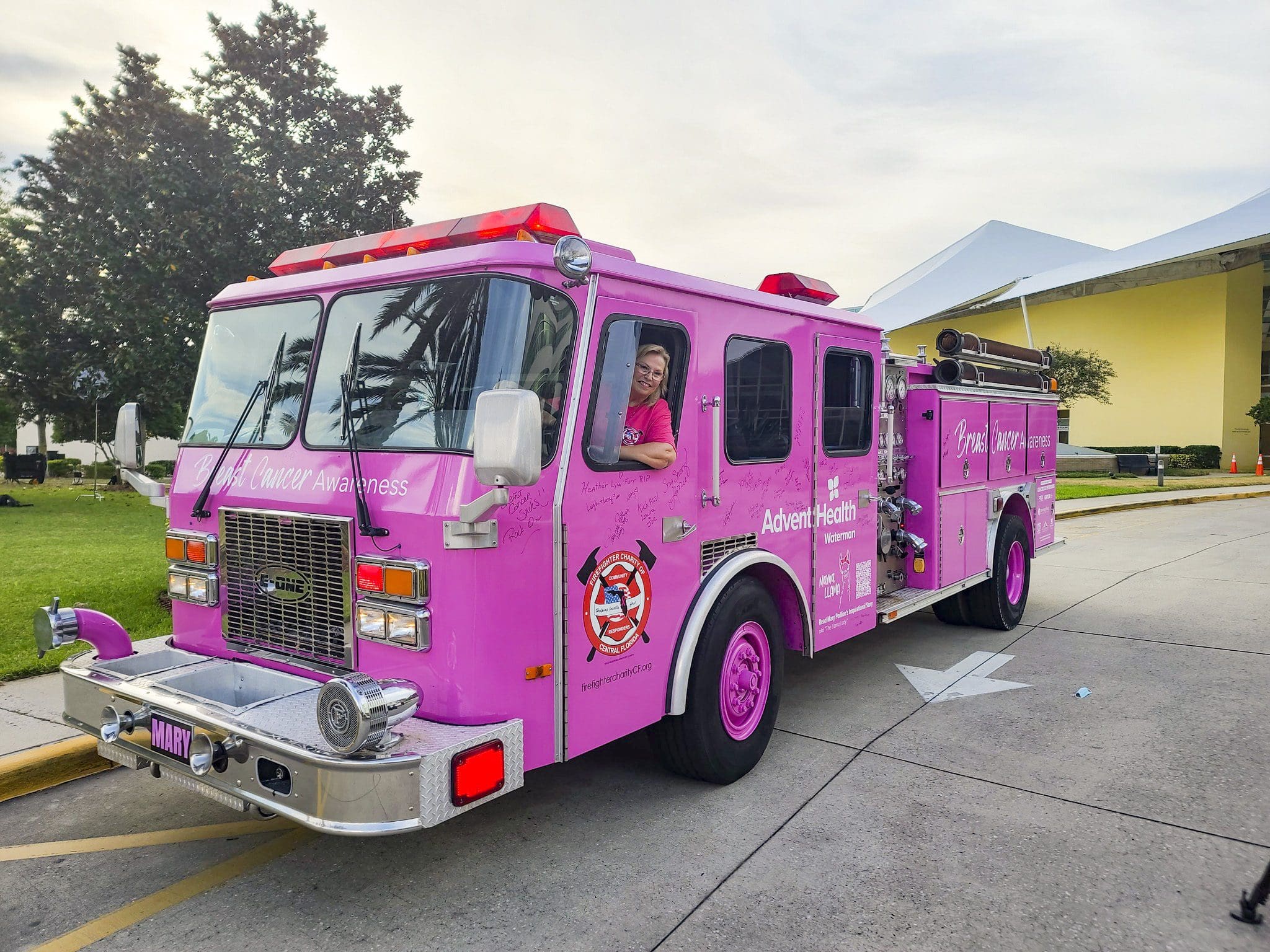 Don't miss your chance to snap a photo with the big pink fire truck! The Firefighter Charity of Central Florida is wrapping up their tour in Lake County this week for their breast cancer awareness mission. 
The charity, which is run by local firefighters and first responders, raises money each year to sponsor mammograms for women in need, partnering with AdventHealth Waterman in Tavares. 
"This truck was introduced last year and it goes around our community to raise awareness and funds for our charity," board president Brian Gamble said. "One thing we believe in is keeping money local so all our funds raised go to local women."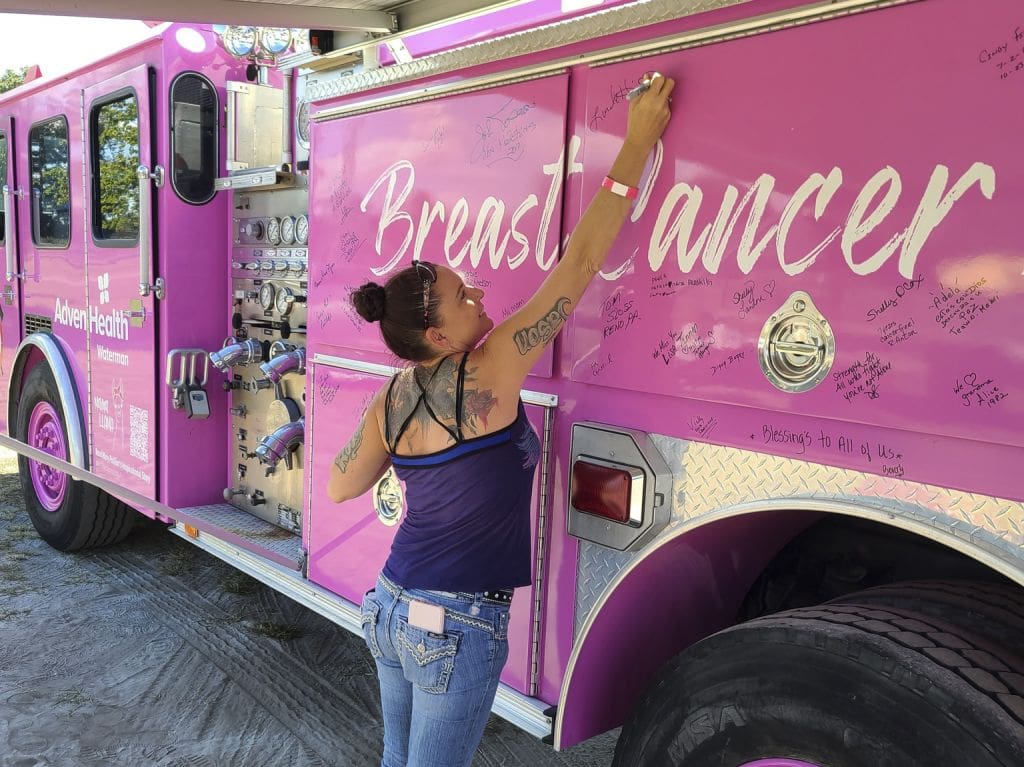 Women who have battled cancer in any form or who know someone who battled it are invited to sign the truck. Each year, the charity names the truck after a local cancer survivor who benefited from the free mammogram program. This year, the truck is named in honor of Mary Poillion, whose breast cancer was detected early enough to start treatment and beat it. 
"You don't know how strong you are until you need to be strong," Mary says in her story. Her mammogram revealed a diagnosis of Stage 2 hormone aggressive cancer. Since her treatment, she is now seven years cancer-free.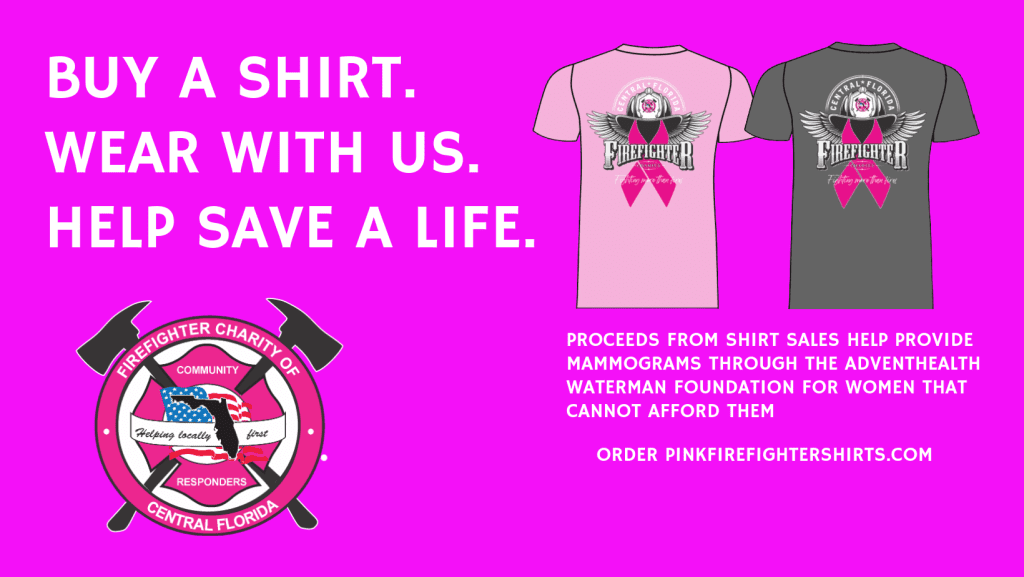 The charity sells pink t-shirts to raise money for the mammogram grants. This year, they have already had to order a second batch and are close to selling out of those too. 
This independent 501-c3 formed 24 years ago and hosts two main beneficiaries, the mammogram program and the Florian Fund for local firefighters in need during critical medical crisis.
The truck will conclude their tour at two more locations this week: Chick-fil-a in Lady Lake on Friday from 10:30 a.m. to 1:30 p.m. and finish at the Mount Dora Arts & Crafts Festival on Saturday and Sunday from 9 a.m. to 5 p.m. 
For more information, visit www.firefightercharityalliance.org.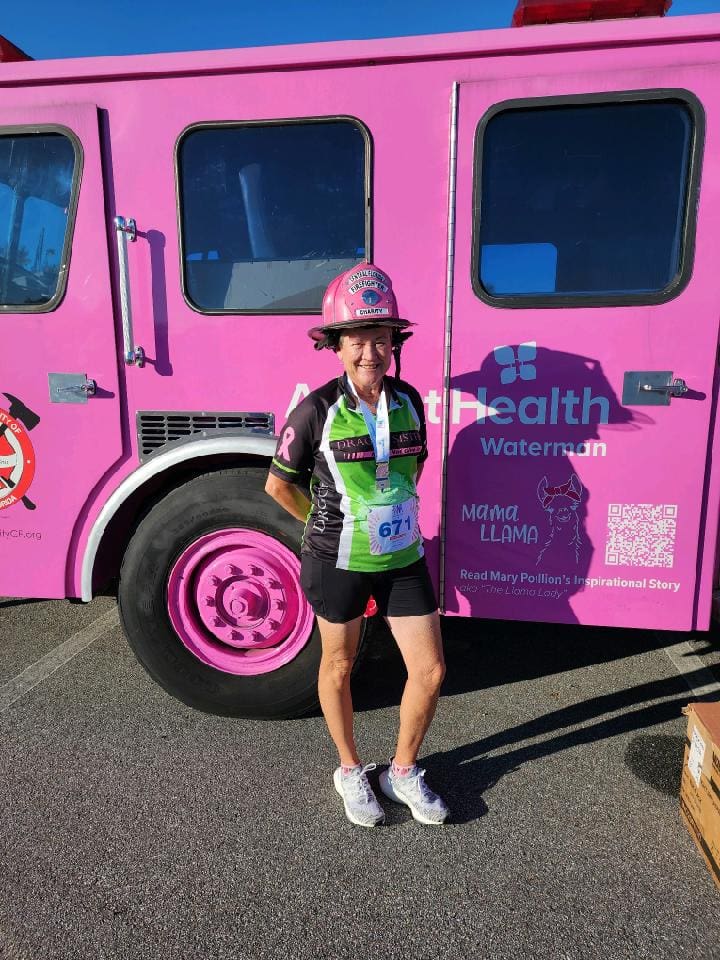 Originally from the small town of Berryville, Arkansas, Cindy has become a multimedia specialist in journalism, photography, videography and video editing.
She has a B.S. in Communications from the University of Central Arkansas and is a correspondent for The Daily Commercial, LakeFront TV and Beacon College's PBS talk show, "A World of Difference," where she received an Anthem Award and Telly Award.
When she isn't working, Cindy spends time with her husband, Ryan, and son, David, traveling and taking photos of landscapes and wildlife.
Share This Story!