Residents of Lakeshore are happily downsizing to live life to the fullest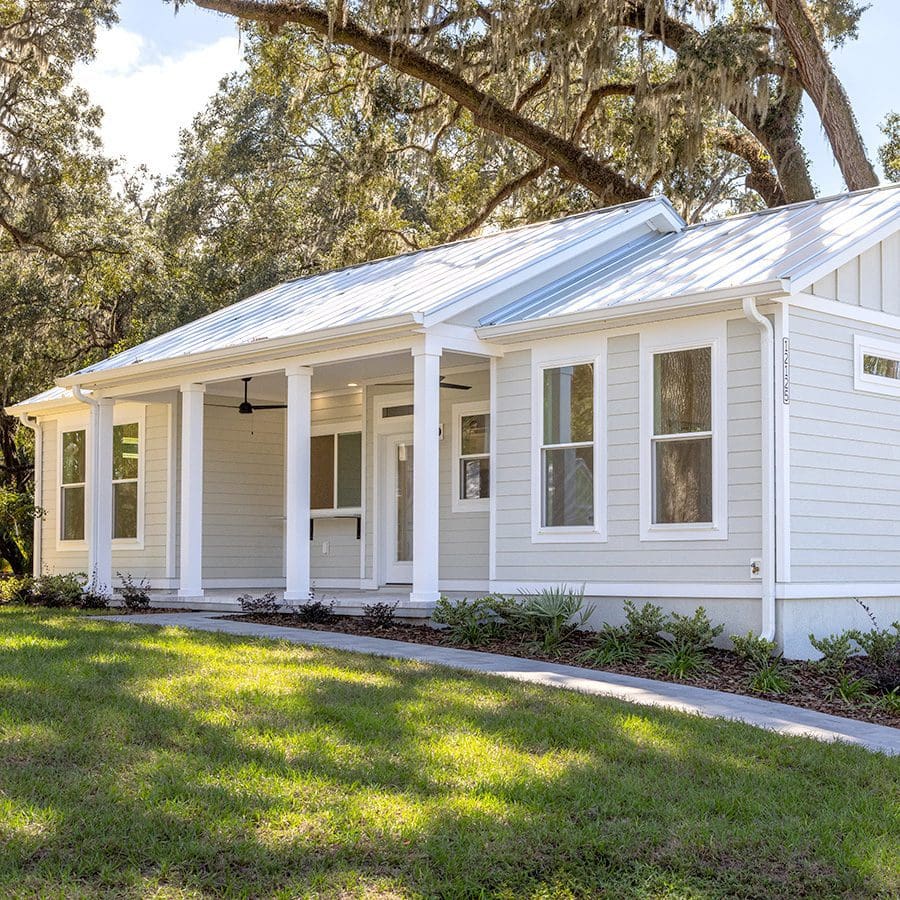 Simple Life tiny homes are the new way to live life simply.
SPONSORED CONTENT
If under the impression that downsizing means having to give up on living large, you may want to think again. 
That's because located in Oxford, near The Villages, is the beautiful Lakeshore community made up of charming, quality, cottage homes by Simple Life that will have you wondering why you didn't take the leap to simpler living sooner.
"Simple Life's culture emphasizes residential experiences, and not necessarily a collection of responsibilities and possessions," says Simple Life founder and CEO Mike McCann, explaining that if you're looking for lower costs and less maintenance than what goes along with traditional housing, plus community, and a place to enjoy living, Lakeshore might be perfect for you.
Lakeshore is an all-inclusive community of cottage homes on 100-acres along the shore of tranquil Lake Andrew that appeals to people seeking a permanent residence, a second home, or a vacation property at a significantly lower cost than traditional real estate.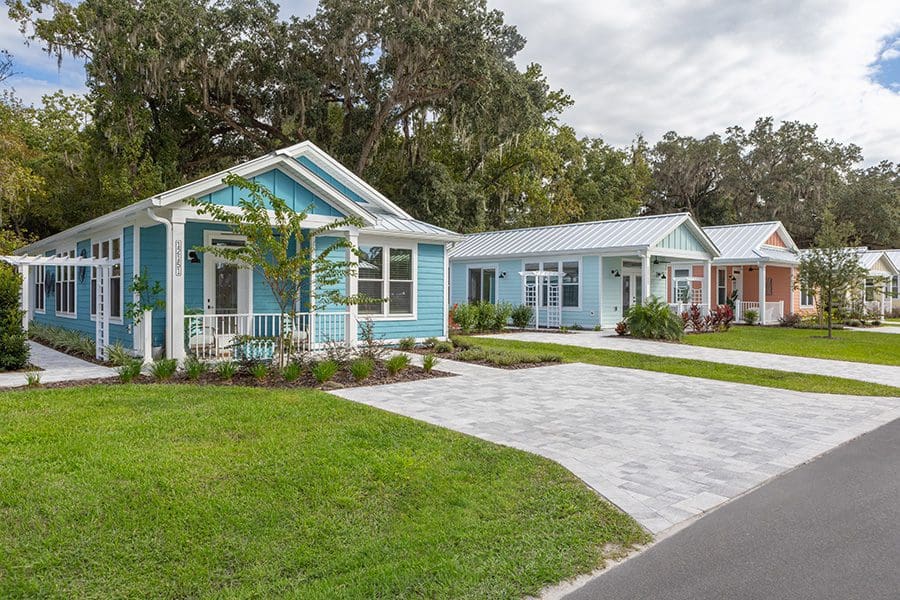 Residents purchase their homes, but instead of buying the lot outright, they lease it long-term from Simple Life.
Lakeshore's single community land approach also allows bulk purchasing of utilities and services, passing the quality and savings along to the homeowner. Keeping it simple, all home-operating costs traditionally paid separately are streamlined into one convenient monthly payment. Owners never worry about paying for water, sewer, trash and recycling, premium cable, hi-speed internet, tree care, lawn care, fertilizing, irrigation, or use of the pool or fitness facility.
Lakeshore residents enjoy one affordable monthly fee, allowing for less maintenance and more life. The predictable monthly costs and all-inclusive maintenance create a savings of time and money. 
"The concept of buying your home and leasing your lot isn't new; in fact, it's done all over the United States in commercial settings. Think of CVS, Walgreens and many other national bricks and sticks companies who lease their land for 99 years and own their building," says McCann. "It's also a popular way to reduce housing costs. Leasing allows you to lower your total cost without compromising any of your homeownership rights."
Not only that, but Lakeshore incorporates all-inclusive community living with other like-minded individuals looking for a place to enjoy life.  
Residents have exclusive access to amenities, including a beautiful clubhouse, community pool, fitness facility, dog park, firepit, pickle ball/bocce ball, walking trails, observation deck, as well as many social events to attend.
"Lakeshore has a gorgeous tree hammock, a beautiful lake, lovely walking trails, spacious views, lots of wildlife, and so much more. It's very easy to fall in love with the place and the lifestyle." McCann says. "We invest in amenities to the tune of $3-4 million and we hire staff to work with residents on activities, so whether it's Bible study one day or wine at sunset another, we're bringing people together to share time and fun." 
The concept for such a community where homeowners can focus on the 'value of lifestyle' versus 'cost of living' originated in North Carolina back in 2017, where the company's first community is located.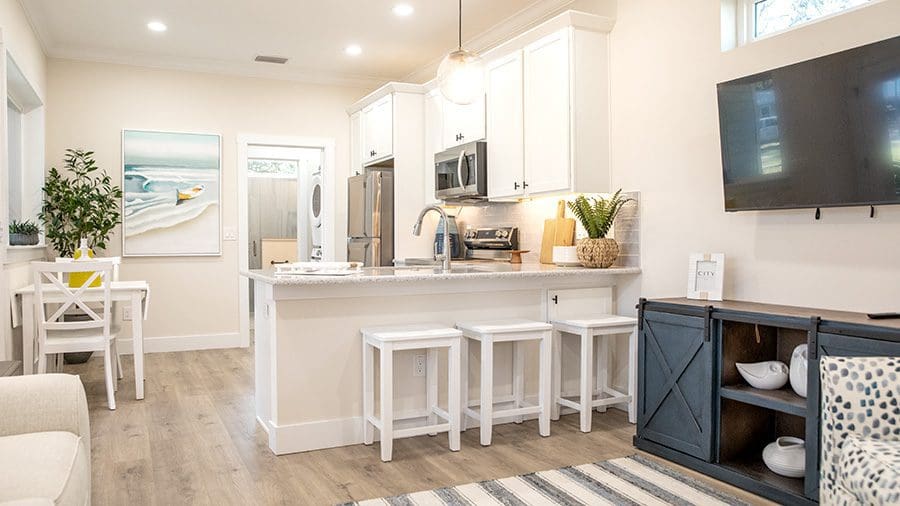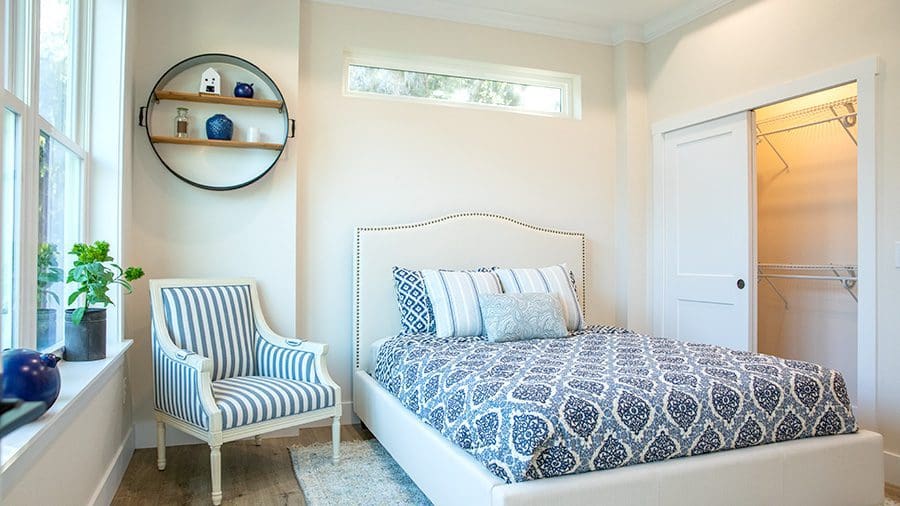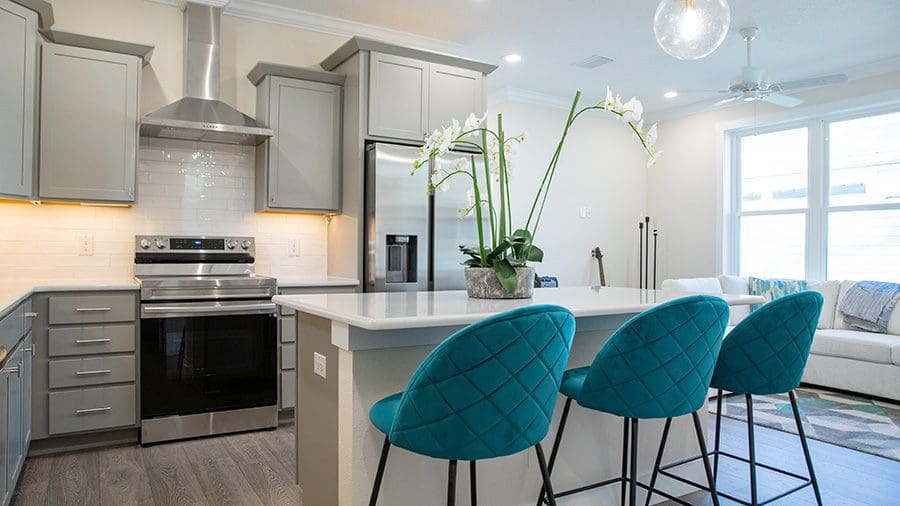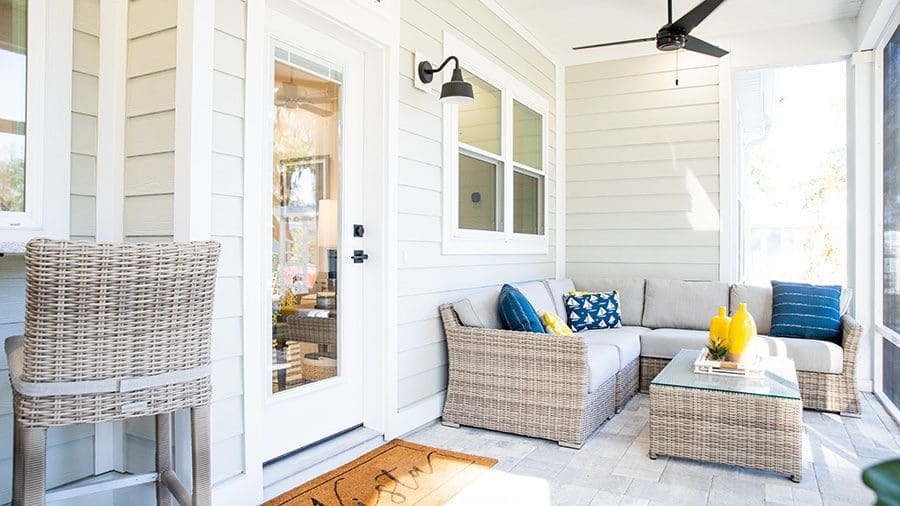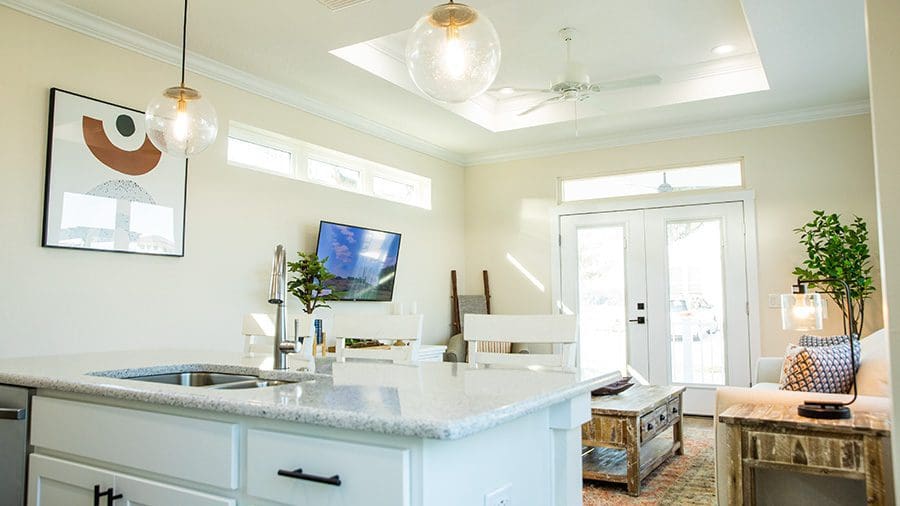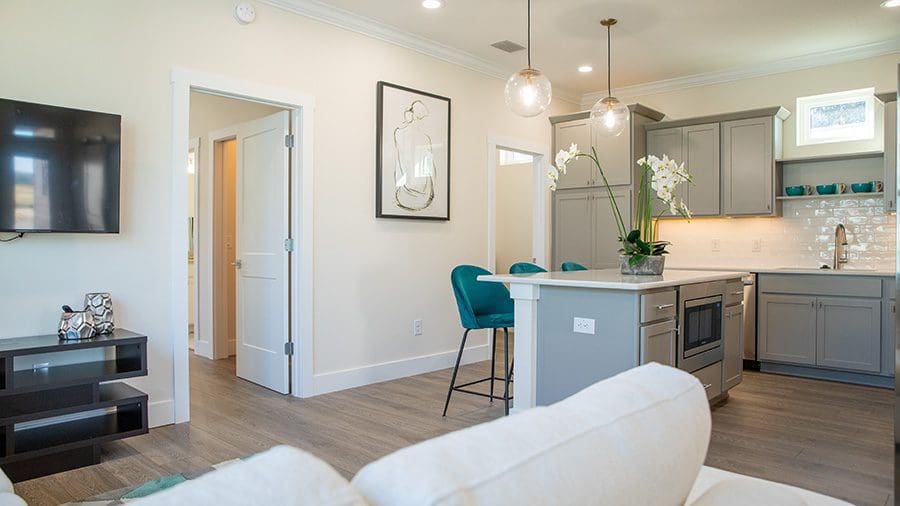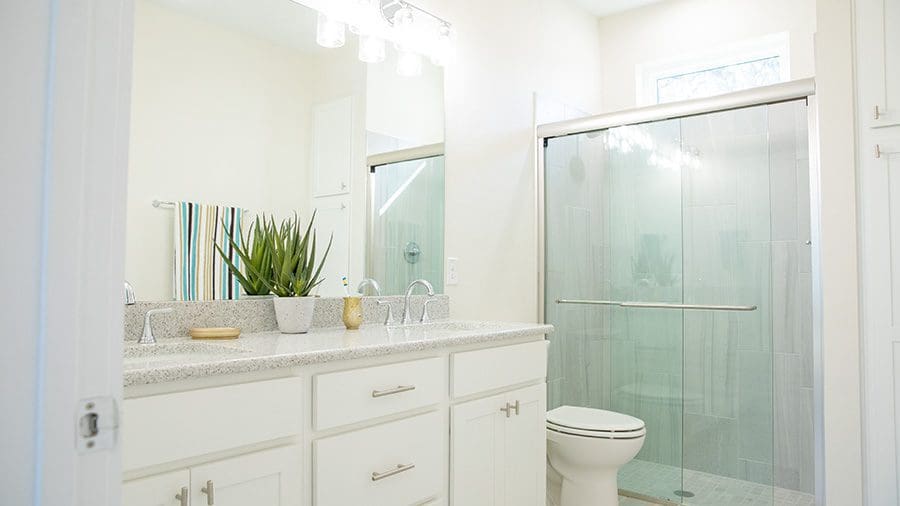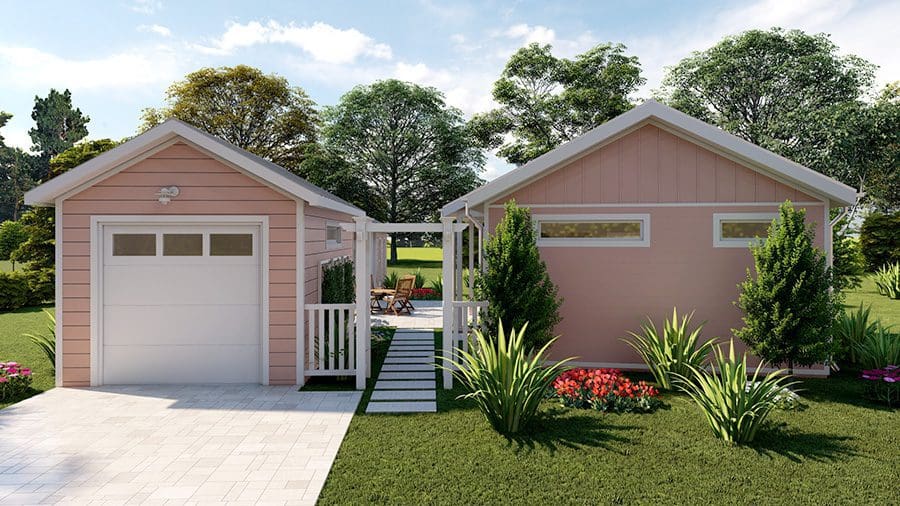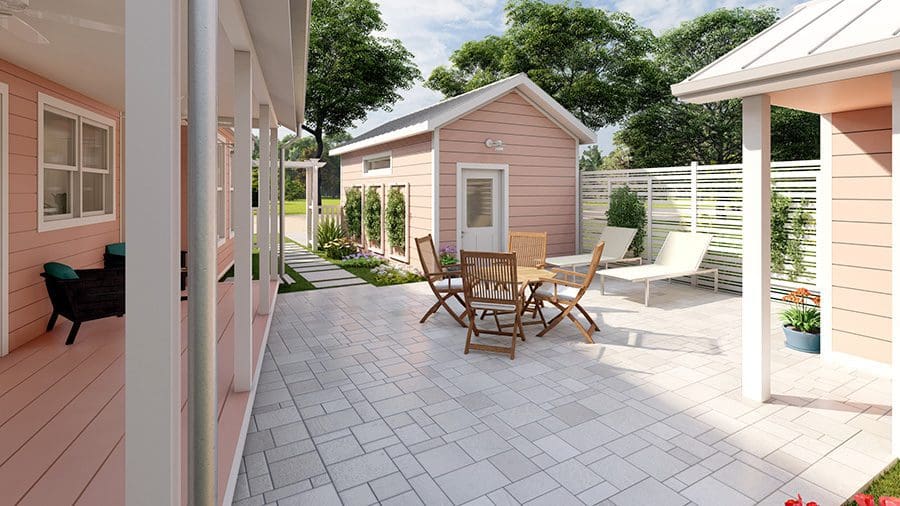 When McCann and other partners involved in the project saw that it was thriving, they decided to introduce the concept to Florida where people with like demographics might enjoy something similar, and that's where Lakeshore comes in. At first, Lakeshore offered manufactured homes but due to lack of material availability, they transitioned to site built homes by partnering with Lee Woods Construction, a local homebuilder.
New homeowners at Lakeshore choose from a selection of 1 and 2-bedroom, 725- to 1085-square-foot cottage homes ranging from $200,000 to the high $300,000s, with the choice of added amenities like garages, guest cottages, private courtyards, and lakefront lots.
All of the homes are traditionally built on-site, with customization options for colors, fixtures and finishes.
The homes are constructed with energy efficiency and durability in mind, which means metal roofs versus shingles, fiberglass doors and Hardie® Board exteriors that won't warp or rot like wood materials, and double pane insulated windows throughout.
They also include features like quartz countertops, tray ceilings, crown molding and recessed lighting that not only serve to beautify the home, but make it appear larger inside.
"Our homes are smaller, which is the point of living a simple lifestyle, but some of these features make the home feel larger," says Jennifer Belisario, Simple Life's Director of Sales and Marketing. "And sure, residents moving in end up of getting rid of things to achieve more of a simplistic way of living, but that feeling of freedom from not being burdened with so much stuff is kind of liberating."
Overall, McCann says as beautiful as the Lakeshore community is, Simple Life is for those who want  to engage with people on a regular basis, adding: "The best life is lived simply, at a lower cost and with fewer burdens in a community of neighbors who become friends."

Is there a particular subject that you would like us to write about?
Give us a shout!
Is there a particular subject that you would like us to write about?
Give us a shout!
Is there a particular subject that you would like us to write about?
Give us a shout!